A national audit office report into mobile black spot funding reveals a decidedly 'Liberal' approach to allocating funding, writes Labor's Stephen Jones.
"Are you there? Hello, are you there?"
You could be driving down any highway in regional Australia and the phone goes dead. You're left talking to yourself. How often has that happened to you?
It's bad enough if it's a client you've been talking to or a child who wants to know when you'll be home. But it could be an ambulance you're after – literally a matter of life or death.
Fixing mobile black spots in regional and rural Australia should be a priority for our federal Government. Regrettably, despite $220 million in public funding pledged to the Mobile Black Spot Programme an Australian National Audit office report has found evidence of bias and incompetence.
It's pretty damning stuff.
The audit office unearthed evidence to show that a substantial amount of money has been paid to providers Telstra and Vodafone to assist with building base stations that they were planning on building anyway. Then there is the extraordinary discovery that 89 of the 499 base stations funded by the Government will provide very little new coverage.
We now know that this was not an oversight but a design feature. A draft of the guidelines produced by the then Parliamentary Secretary Paul Fletcher's own Department included a requirement for at least 65 per cent of the coverage provided by a base station to be new coverage. But Mr Fletcher personally removed this requirement.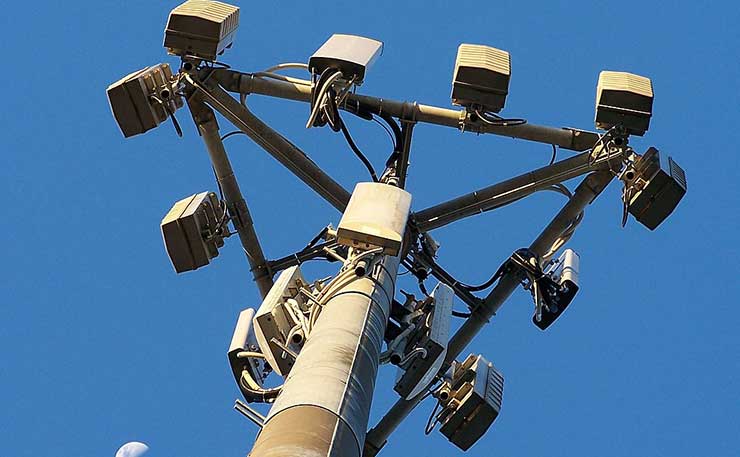 It gets worse. The financial adviser brought in to look at this programme found evidence that the recipients of public funding, Telstra and Vodafone, were inflating their costs by up to 35 per cent. Even this dubious conduct did not motivate the Government to claw back the unspent public funds from these telcos.
Instead, a decision was made to allow funding recipients to hold on to any unspent funding to pay for building additional base stations.
These additional base stations will not be subject to any assessment process and the left over money will not be accounted for until the last base station is built in 2018. The ANAO found that this was dangerously close to being outside the financial governance arrangements for the public sector.
From the outset the Mobile Black Spot Programme has been all about politics. The ANAO report shows that the Government largely ignored non-Coalition seats in the promotion of the scheme. Paul Fletcher held 42 "awareness forums" without any departmental officers present. Only two of these were in non-Coalition held seats. Calare, Corangamite and Eden-Monaro were blessed with two visits each.
Then there was the allocation of funding to electorates – 80 per cent of the new mobile phone tower locations are within Coalition electorates.
It's not as if Labor electorates didn't present a strong case. The Victorian seat of McEwen is one of the most bushfire prone regions in the country and site of the tragic 2009 Black Saturday bushfires. Labor MP Rob Mitchell went to great lengths to consult with local councils and emergency service providers on the locations where mobile phone reception would make a difference to public safety. But the whole electorate only received funding for one mobile base station and the reinstatement of one more.
Similarly, Labor MP Nick Champion represents the seat of Wakefield north of Adelaide. It was the site of the tragic 2015 Pinery fires which claimed two lives. He has been outspoken on the lack of mobile reception which hampered emergency communications. His electorate received no funding for any of the nominated 78 mobile black spots in round one of the black spot scheme. Not one cent.
Stuff-ups of this scale would normally be enough to see the junior minister dragged into the Prime Minister's office to provide a "please explain". But here is where it gets even murkier for Malcolm Turnbull. It's not just that the junior minister of the day responsible for this mess, Paul Fletcher, has since been promoted to the role of Minister for Urban Infrastructure (hardly surprising given he is a loyal Turnbull backer).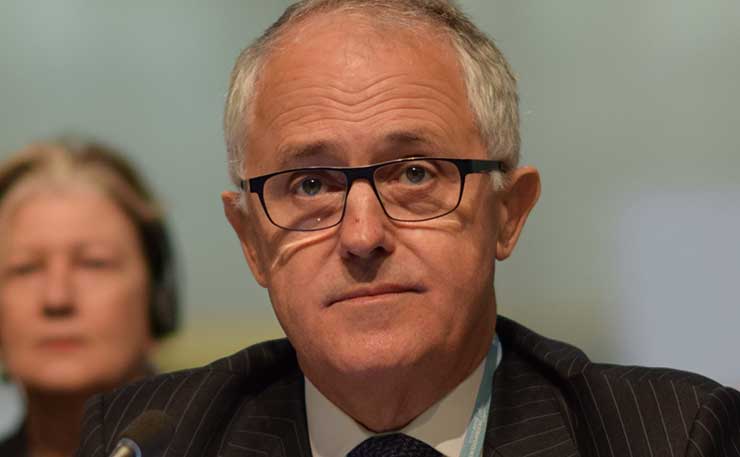 The real reason that the Prime Minister is in a bind is because he is up to his neck in this. When the critical decisions were being made on the Mobile Black Spot Programme including the programme design, the rejection of critical departmental advice, the blatant politicisation of the marketing process and the final site selection and award of tender, Malcolm Turnbull was the senior responsible minister.
It was Turnbull himself, the Communications Minister in the Abbott Government, who shepherded the programme through cabinet. The buck should stop with him.
Remember, it was Turnbull who railed for four long years about the need for a cost benefit analysis for the National Broadband Network roll-out. But he approved a black spot program that the authors of Tammany Hall would be proud of. The audit office found there is no "fit for purpose performance measurement and evaluation framework."
Many communities are desperate for better mobile service in more than 10,000 locations across Australia. Yet the Government has squandered public money by subsidising work that providers were going to do anyway. They have designed a programme that can never be adequately evaluated.
Accountability is required and questions must be answered, over to you Prime Minister.

Donate To New Matilda
New Matilda is a small, independent media outlet. We survive through reader contributions, and never losing a lawsuit. If you got something from this article, giving something back helps us to continue speaking truth to power. Every little bit counts.