A mining conference underway in Perth states its aim is to help boost the fortunes of one of the poorest regions on earth. But boost the fortunes for whom, asks Dave Sweeney from ACF.
Stories of corruption, dirty dealing and corner cutting are not uncommon in the world of mining and resource extraction, especially in the developing or majority world. It is a tough trade where the high-visibility clothing is often in stark contrast to the lack of transparency surrounding payments and practises.
But as a major industry gathering takes place this week in Perth it is time for a genuine look at whether Australian resource companies are supporting the growth of fledgling democracies or literally undermining them.
No doubt the tall tales will flow along with the cocktails at the Africa Down Under mining conference, an annual event that sees Australian politicians join their African counterparts alongside a melange of miners, merchants and media.
According to the organisers "the ancient land mass of Africa is without question the world's greatest treasure trove. A new era of joint ventures with juniors and grub-staking is taking place. The action across the continent is taking place hard and fast there could not be a better time to explore the options and hear the stories from the people who are unlocking the wealth of the formerly 'Dark Continent'."
While the agenda for conference participants seems clear, the benefits for communities in Africa are less so.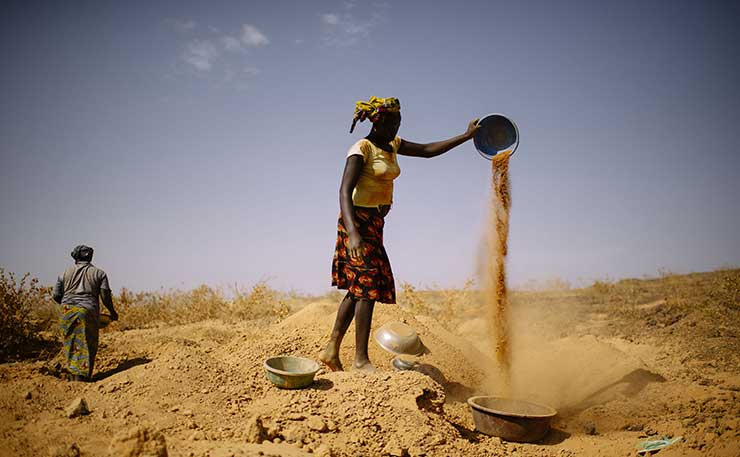 Recent years have seen a marked increase in Australian mining operations and ambitions in Africa with a major increase in the number of Australian mining companies and resource service companies active in sub-Saharan Africa (SSA). Over a 150 publicly listed companies are operating in more than 30 African nations.
There have been new allegations of Australian companies involved in irregular and illegal practices off-shore, including confirmation that the Australian Federal Police are actively investigating trouble prone Sundance Resources over bribery allegations linked to its Mbalam-Nabeba iron ore project in Congo.
But Sundance is not the only Australian miner generating headlines and heartache. Paladin Energy's contaminating uranium operations, controversy over Anvil and state repression in Congo, MRC's exit from its Xolobeni titanium project on South Africa's Wild Coast following the murder of anti-mining advocate Bazooka Rhadebe earlier this year.
The list goes ever on and the details – some of which are documented in a powerful report by the International Consortium of Independent Journalists – are deeply disturbing.
As this decade began, the Human Rights Law Resource Centre expressed the situation clearly stating: "Many Australian companies, particularly mining companies, can have a severe impact on human rights throughout the world, including the right to food, water, health and a clean environment. Despite this, successive governments lack a clear framework of human rights obligations for Australian corporations operating overseas. This is particularly problematic in countries with lax or limited regulations."
There is no argument against the fact that economic and wider benefits can and do flow from extractive operations in Africa. But so too does great damage and inequity. The policy and performance challenge is simple to state and very difficult to deliver – how to maximise the widest benefit and minimise the adverse impacts.
The official Australian line, strongly promoted by the Department of Foreign Affairs and Trade, is that "mining offers African countries an unparalleled opportunity to stimulate growth and reduce poverty. If well managed, the extractives sector can drive innovation, generate revenue to fund critical social services and upgrade productive physical infrastructure, and directly and indirectly create jobs."
Three little words out of this descriptor make a world of difference: if well managed.
Expanding the extractives industry in regions with major governance, capacity and transparency challenges is a concern for communities and civil society groups in both Australia and Africa. The absence of a robust regulatory regime in many African countries can see situations where Australian companies are engaged in activities that would not be acceptable practise at home.
This is amplified by the fact that many of the Australian companies active in the African mining sector are juniors with limited capacity, scant accountability and little or no operational experience or proven compliance ability.
Two years ago WA Premier Colin Barnett told another major mining conference in South Africa that Australian mining companies have "brought both expertise and ethical standards. It is a matter of pride for many companies that the standards applied in Australia are also applied in Africa".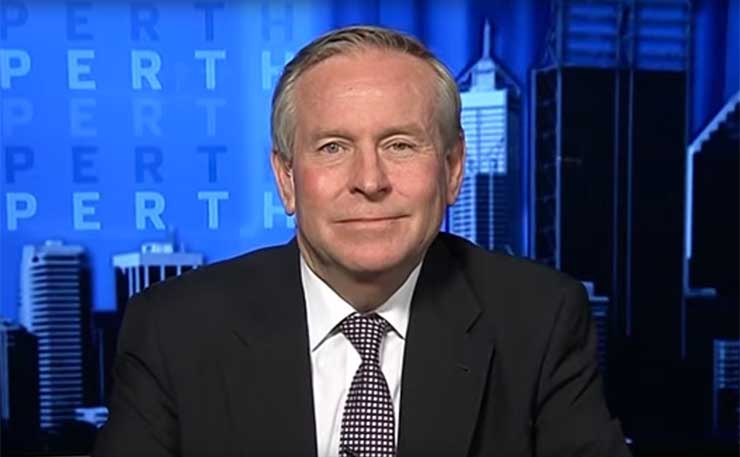 No doubt similar sentiments and the narrative of drill rig driven poverty reduction will be repeated this week in Perth. But there are genuine concerns and growing criticisms surrounding the operations of Australian miners in Africa.
Tracey Davies, a lawyer with the South African-based Centre for Environmental Rights told Fairfax media last year that there is a widespread and "very strong perception that when Australian mining companies come here they take every advantage of regulatory and compliance monitoring weaknesses, and of the huge disparity in power between themselves and affected communities, and aim to get away with things they wouldn't even think of trying in Australia".
The mining sector always makes a difference, but it is not always a positive one.
There are too many examples of Australian mining activities in Africa ending in corruption, environmental damage or community disruption for us to simply accept pro-industry rhetoric. There is a clear need for increased transparency, responsibility and support for affected communities. And a clear need for independent proof, not industry promises.
Africa Down Under is one more forum that could provide an opportunity to address these issues. Unfortunately, the likelihood is that this chance, like so much of Africa's mineral wealth, will be squandered.

Donate To New Matilda
New Matilda is a small, independent media outlet. We survive through reader contributions, and never losing a lawsuit. If you got something from this article, giving something back helps us to continue speaking truth to power. Every little bit counts.