The violent clashes between police and protestors in Kalgoorlie yesterday followed the charging of a 55-year-old man with manslaughter over the death of a 14-year-old Aboriginal boy, Elijah Doughty. Twelve police officers were injured, dozens of Aboriginal people are expected to be arrested, police vehicles have been damaged, and court house windows were smashed. Media are calling it a riot. But one person's riot is another person's uprising, writes Chris Graham.
The smartest thing Palm Islanders ever did was burn the local police station, court house and part of the police barracks to the ground.
That was in Queensland in November 2004, after Senior Sergeant Chris Hurley – the most senior cop on the island, standing six foot six inches tall and weighing 115kg – beat an Aboriginal man to death on the floor of the local watch house.
The victim, Mulrunji Doomadgee, was just over half Hurley's size.
Mulrunji's 'crime' was to walk past Hurley – who was arresting another Aboriginal man – and swear, while singing, 'Who let the dogs out'.
Within an hour he was dead.
Mulrunji suffered a ruptured spleen, broken ribs, and his liver was all but cleaved in two, held together by a couple of blood vessels. That's the sort of fatal injuries you might expect to see in the victim of a plane crash.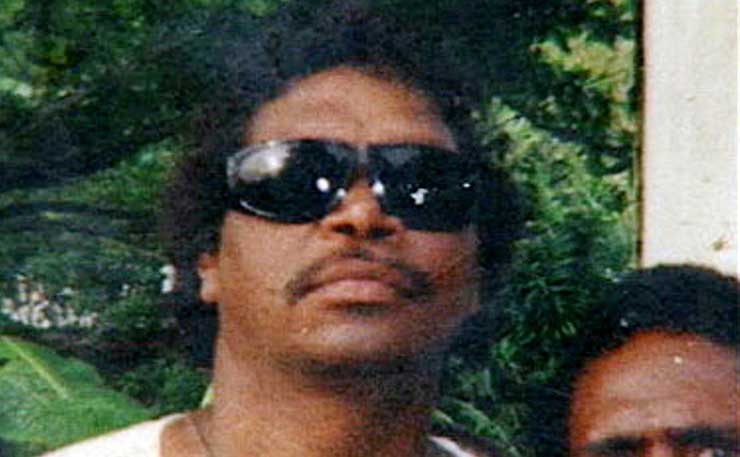 As Mulrunji's body lay cooling in the morgue, Hurley was drinking beer and sharing a meal with police from the Ethical Standards Command, senior officers who'd been sent to the island specifically to ensure that the police investigation into one of their own was not corrupted.
One of the lead detectives assigned to the case was Hurley's close friend and neighbour, Senior Constable Darren Robinson.
As tensions grew, and police spread rumours in the media that Mulrunji may have suffered his injuries prior to his arrest, calls for calm from community leaders grew.
And then a forensic pathologist's report was read out to Palm Islanders at a public meeting six days later. It found that Mulrunji had died after tripping up a single step, and falling onto a flat floor.
Before that report, just one media outlet saw fit to cover the story, another non-descript report about another tragic 'death in custody'.
Within an hour of the report being read out, the Palm Island police station, court house and Hurley's home were a smouldering mess.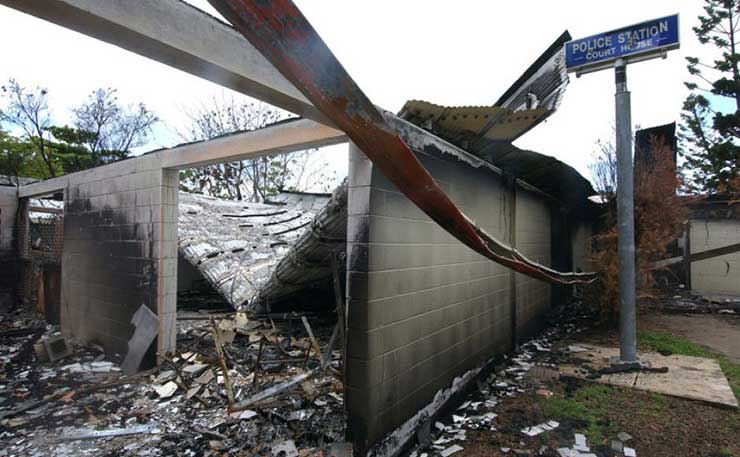 And suddenly, media were very, very interested in the story. Thousands of stories have been written since. A movie was made. We still read about it today.
History now records the extraordinary attempted cover-up by police, for which, more than a decade later, no-one has ever been held responsible.
We now know that the extent of police injuries during the uprising was a single bruised hip. And we also know that Palm Islanders didn't fare so well.
Patrick Bramwell, an Aboriginal man who lay next to Mulrunji as he writhed in agony in his cell and comforted him as he died, took his own life two years later.
Mulrunji's son also suicided, a week before the coronial inquest into his father's death was to commence.
Dozens of Aboriginal people were arrested and jailed. Most claim to have been assaulted in the process.
Children were held at gunpoint by tactical police dressed in black, wearing masks. They sat scared in their homes with laser targets pointed at their heads.
An entire community of Aboriginal people was terrorised by Queensland's 'finest'.
The man who led the uprising, Lex Wotton, spent several years in jail. The morning after his conviction, Queensland Police announced bravery awards for officers who served on the island during the uprising.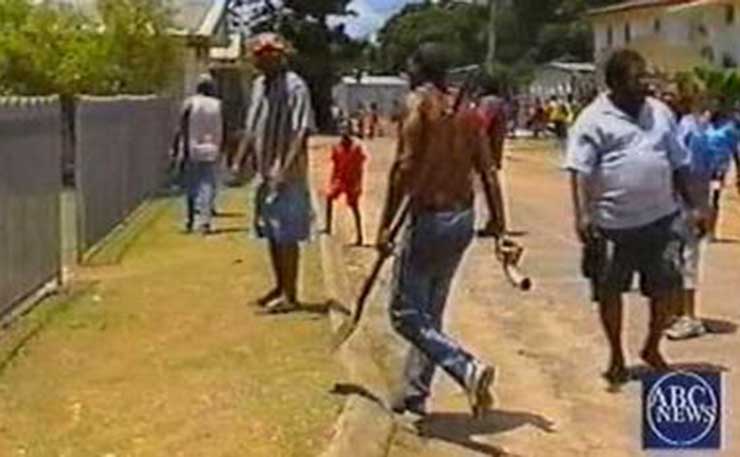 Six of the police who received those awards were adversely named in a subsequent Crime and Misconduct Commission report. No real sanctions have ever been imposed against them.
For his part, Hurley went on to defraud Queensland taxpayers of more than $100,000, after being given an ex-gratia payment by the Police Service for property lost in the fire. And that was after he claimed $35,000 from his insurer for the very same property.
After authorities initially decided Hurley had no case to answer, public outrage – driven in large part by outstanding reporting from The Australian newspaper – forced a criminal trial.
Hurley was acquitted. He walked out of court and told media he now accepted responsibility for causing the death of Mulrunji.
Hurley was moved to the Gold Coast, promoted briefly to Acting Inspector, and never lost a cent of pay. Indeed, he took extended leave, on full pay.
The QPS was finally motivated to take action against Hurley when he targeted one of his own. In March this year, Hurley was charged with two counts of assault for pushing a female colleague.
We would almost certainly know none of this if there had been no uprising on Palm Island. The death of Mulrunji Doomadgee would have been yet another quiet cover-up.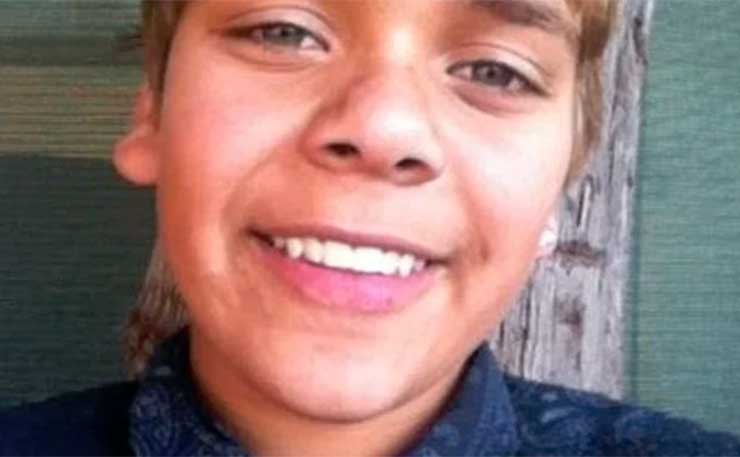 Of course, police are not in the frame over the death of 14-year-old Elijah Doughty in Kalgoorlie on Sunday. A 55-year-old man is accused of the crime. Police allege he used his vehicle to strike Elijah, who police say was riding a stolen motorbike. As the man faced court in Kalgoorlie yesterday, tensions boiled over.
He is entitled to his day in court, but there is seething anger in the Kalgoorlie community around the charge the man is facing – manslaughter.
If you know anything about the history of Aboriginal deaths in this country, then you might understand the reaction of Kalgoorlie protestors.
The charge Chris Hurley beat was also manslaughter.
When John Pat, a 16-year-old Aboriginal boy was beaten to death in the streets of Roebourne in WA in 1983, five police officers were tried over the death.
They also faced manslaughter. Like Hurley, they were also acquitted, and returned to active duty.
When Mr Ward, an Aboriginal elder, was cooked to death in the back of a prison transport van on his way to Kalgoorlie – for the crime of drink driving – no-one was charged with anything, despite repeated warnings about the dangers of woefully inadequate prisoner transport.
And that's just Western Australia.
When five white youths kicked an Aboriginal man – Kwementyaye Ryder – to death next to the Todd River in Alice Springs in 2009, they also faced manslaughter charges.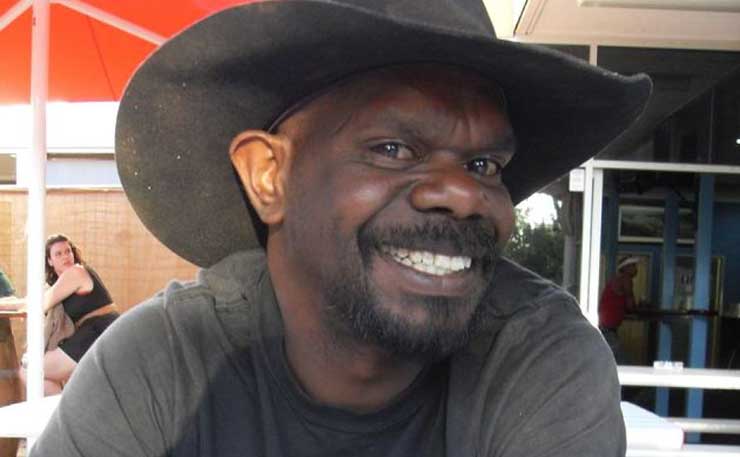 They bucked the trend and were convicted. Their sentences ranged from 12 months to three and a half years, despite driving up and down the dry river bed targeting homeless Aboriginal people and firing a replica pistol at them.
The judge in that trial – Brian Martin, the man appointed by the Turnbull government recently to lead the Royal Commission into the abuse of Aboriginal children in juvenile detention (he has since resigned) – described the boys as "otherwise of good character".
The response from those in power to the death of Mulrunji Doomadgee, and John Pat, and Mr Ward, and Kwementyaye Ryder, is precisely what Aboriginal people in Australia expect when one of their own is killed. They expect a manslaughter charge, if they're lucky.
And while those deaths are amongst the nation's most infamous, they're far from the only examples of the spectacular failures of our criminal justice systems when it comes to black lives snuffed out.
There's the Bowraville murders. Three children – Colleen Walker, 16, Evelyn Greenup, 4, and Clinton Speedie-Duroux, 15 – murdered by a local white man over a six month period in the early 1990s.
The community was investigated for child abuse. Two decades later, the serial killer remains free.
There's Ms Dhu. She was arrested in August 2014 for outstanding fines and held at the South Hedland police station in WA. She tried repeatedly to convince police she was seriously ill. She died in agony two days later. Video footage of her being dragged around and dropped on the floor by police has been suppressed by the WA coroner.
There's Eddie Murray. He was found hanging from bars in the Wee Waa police station in 1981. Somehow he managed to smash his own sternum prior to his death.
And Lloyd Boney. In 1987, he was found hanging by a football sock in a police cell in Brewarrina. The Royal Commission into Aboriginal Deaths In Custody was scathing of police conduct. Here was the police response – a video of officers at a costume party in 1992, mocking Boney's death. And they say Australia has no history of blackface.
And there's Kwementyaye Briscoe. His crime was to be publicly drunk in Alice Springs in 2012. Taken into 'protective custody' he was dragged into a police cell, dumped on the floor and left to die while officers surfed the internet and listened to music.
There are many, many, many more stories like this. David Gundy – an innocent man – gunned down in his own home by police who were looking for someone else.
There's Jack Sultan Page, an eight-year-old Aboriginal boy, run over and left to die in November 2014 in a hit and run by man who was on bail for drugs charges.
The killer, Matthew Alexander, aged 23, was sentenced to six months home detention, and an 18-month suspended sentence. During the course of Alexander's committal hearing, Jack's mother was warned by Magistrate Greg Cavanagh, "You'll be arrested if you don't shut up. This is a court of law. Not a pub where people can yell at each other."
This is just a short roll call of the dead – a tiny proportion of the ever-growing list of Aboriginal people, many of them children, who have been brutally killed, then let down by the system they are told is there to protect them.
So the question now becomes, will Elijah Doughty become the latest victim of a vulgar, corrupt, indifferent system? And the answer, sadly, is that Aboriginal people have no logical reason whatsoever to believe he won't.
There isn't an Aboriginal family in this country untouched by state-sanctioned violence.
They know that while black lives do matter, they don't matter as much. They expect that the deaths of their loved ones will mean less.
And they also expect this.

That's the response posted last night on the Facebook profile of one of the relatives of Elijah Doughty. And then Gwydia Lanagan dropped all pretence.

Here's another.

The most senior police officer on the ground in Kalgoorlie yesterday was Acting Commander Darryl Gaunt. He has more than 30 years experience in the job, and told media he's "never seen anything like this before".
Describing some social media commentary as "disgusting and racist", he added, "It has absolutely inflamed the situation, without a doubt."
And yet, a white man allegedly killed a black child, but the people being cast as animals in Kalgoorlie this morning are those who reacted to a well-worn history of brutal oppression by clashing with police, and smashing some windows.
This is despite the reality that the victim's family, and Aboriginal elders, supported police and tried to calm protesters.
Those flames were still being fanned overnight – here's some posts from Kalgoorlie's infamous 'Crimes Whinges and Whines' Facebook page which comes with this description: "Warning: Posts and comments here may be offensive to some people. We encourage anyone who is offended by this group to remove themselves as it is a closed group and you have the option of leaving."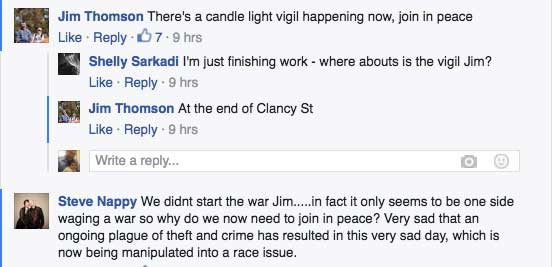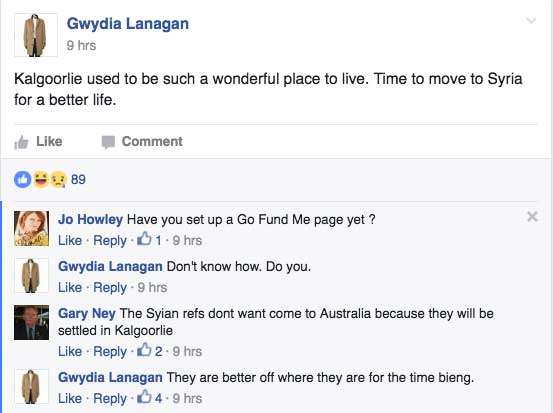 In the midst of all this, Elijah Doughty, a 14-year-old boy who dreamed of being a star footballer, is lying dead in a morgue.
He was someone's cousin, nephew, brother, grandson, friend.
Those condemning protestors in Kalgoorlie would do well to remember that. And they would do well to remember that the system entrusted to deliver justice for this young boy is the same justice system that freed the killers of John Pat. It's the same justice system that saw no response, no accountability, for the death of Mr Ward. It's the same system that ignored the cries of Ms Dhu.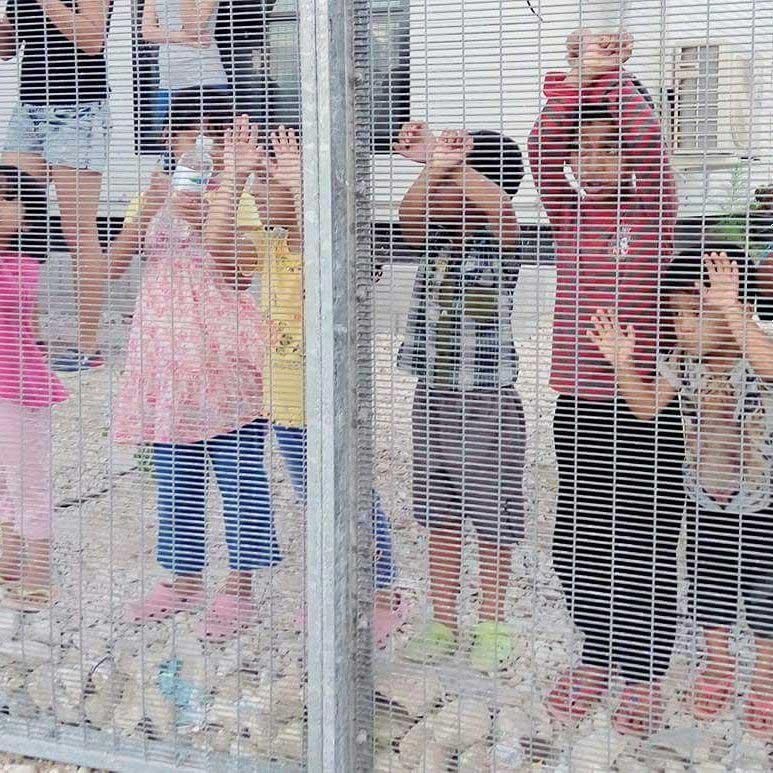 And it comes from the same nation that does this to children on Nauru, and men and women seeking asylum.
All eyes are now on that system, and how it responds to Elijah's death.
None of this means that Aboriginal people can expect justice will be delivered. It wasn't for Mulrunji, for John Pat, for Mr Ward, for Kwementyaye Ryder, for the Bowraville children and for many, many others.
But it does mean that a system which has brutalised Aboriginal people for more than 200 years will come under far greater scrutiny.
The fact is, violence sometimes is the answer. It was our answer in Iraq, and Afghanistan, and Vietnam. It's our answer on Manus and Nauru. It is frequently our answer when it suits white interests. State sanctioned violence is carried out in all our names, for all our benefit.
While yesterday's violence was not state sanctioned, this morning, you're only reading about it because Aboriginal people fought back. Just like on Palm Island.
Unless you've lived an Aboriginal life – and experienced that violence – you're in no position to pass judgement on the response to it.
The writer Facebooks here, blogs here, and tweets here.
* New Matilda is a small independent media outlet, and relies on reader subscriptions to survive. You can do that here, for as little as $6 per month. Or you can help us by sharing this story on social media.

Donate To New Matilda
New Matilda is a small, independent media outlet. We survive through reader contributions, and never losing a lawsuit. If you got something from this article, giving something back helps us to continue speaking truth to power. Every little bit counts.