The mining giant's history of destruction spans much of the globe, but you don't have to travel the seas to see it. Bulga, just north of Sydney is one of the latest casualties. Greens Senator Lee Rhiannon, however, won't get to see it – she's been punted by Rio Tinto from a 'community tour' of their latest coal mine expansion.
I was all set to join community campaigners in Bulga on a Rio Tinto tour of the Warkworth Sands Woodlands this Tuesday. Rio Tinto's hope, I think, is to convince the community that the expansion of its Warkworth open cut coal mine will not decimate those Woodlands.
But Rio was not happy with the guest list, and a few days out I was told it was a tour for 'locals only'.
If the corporate giant thinks the locals will be more pliable than a Greens Senator then they have underestimated them. Residents of the small, proud, historic village of Bulga have been fighting the corporate giant for six years now. The have had their wins, only to see them overturned when Rio Tinto flexes its muscles and Liberal, National and Labor parties roll over.
The Rio Tinto coalmines at Warkworth and Mt Thorley opened in the 1980s. Expansion after expansion saw those two mines combined, although they were still separate from the village.
Saddle Ridge provided a visual barrier but could not stop the mine engulfing Bulgarians and their livelihoods. The coal dust on their homes and their cars, their washing lines and water tanks is proof of that.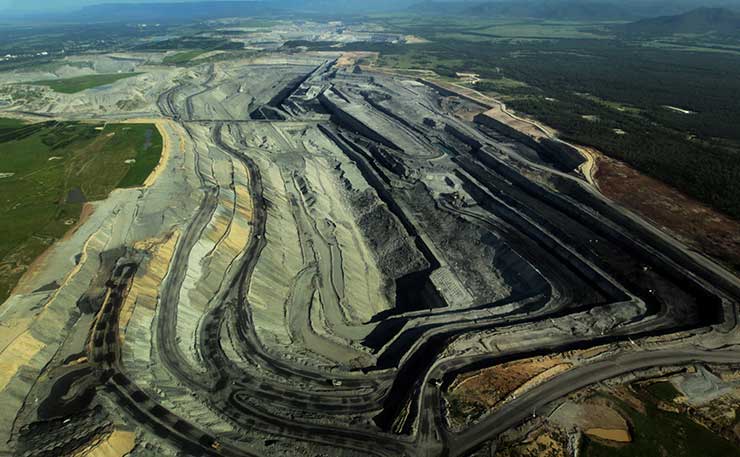 The latest extension will bring the mine within 2,600 metres of their village, destroying Saddle Ridge on the way. It will decimate 611 hectares of native bushland, and heritage sites belonging to the Wonnarua traditional owners.
It is clearly an absurd proposal, but it was approved late last year by the Baird government's Planning and Assessment Commission. The Commission recommended moving the entire town.
In 2013, the community had a win in the NSW Land and Environment Court, and again in the NSW Supreme Court the following year. After those two major rulings, the international head of coal at Rio Tinto flew to Sydney and met with the NSW Premier.
The NSW government then got rid of merit-based reviews of department decisions. That decision turned the Bulgarians' win into a gut wrenching loss.
This is how vested interests shepherd their destructive projects through state and federal regulation – by literally lobbying to change the law. Rio Tinto and its subsidiaries also donate thousands of dollars to the Liberal, National and Labor parties.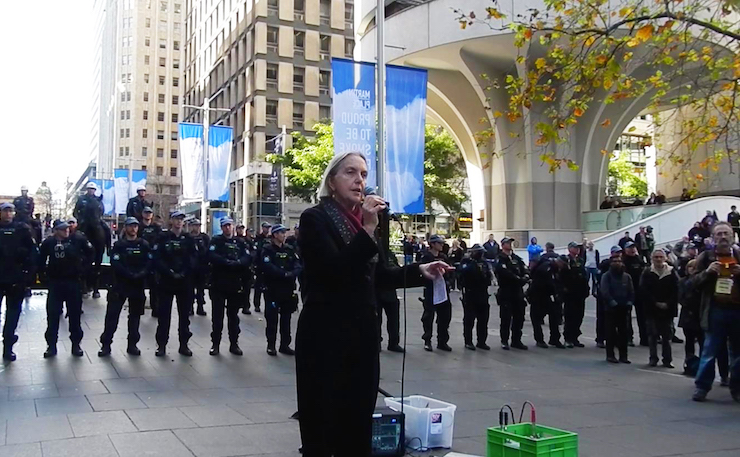 Environmental 'law fare' is happening right across the country – and not just in state parliaments. The federal Liberal-National government wants to change the Environmental Protection and Biodiversity Conservation Act to prevent legal challenges to mining ventures by environmental experts and groups.
Rio Tinto, one of the world's largest mining companies has a history of destroying small communities as it chases profits in an industry that is in terminal decline. Make no mistake – when coal crashes, companies like Rio Tinto will leave workers and local mining communities in the lurch.
Their harsh approach to workers and local communities is playing out far beyond Bulga. This is a company filling mining jobs with labour hire contractors in the Hunter, undermining job security and conditions, and safety at the Mt Thorley, Hunter Valley and Bengalla coal mines, and at the Bell Bay smelter.
This mining giant is guilty of colluding with oppressive governments and regimes, as they did with the Indonesian government and military over the Grasberg Mine in West Papua, and with the apartheid-era South African regime over the Palabora copper mine and the Rössing mine in Namibia.
Of the many disasters Rio Tinto has played a part in, the Bougainville operation is without doubt one of the bloodiest. The Panguna copper mine – at the time the world's largest open cut mine – was central to the start of a 10-year civil war, which cost some 20,000 lives. Recently Rio Tinto surrendered its 53.8% share in Bougainville Copper Ltd, rejecting any responsibility for the environmental and social devastation it leaves behind.
This is a company which boasts about assisting Indigenous communities with jobs but which has very little to show for that. What they have done, time and time again, is forcibly evict Indigenous communities and left them isolated and without compensation, destroyed sacred sites, and failed to compensate for the obliteration of their homes and lands.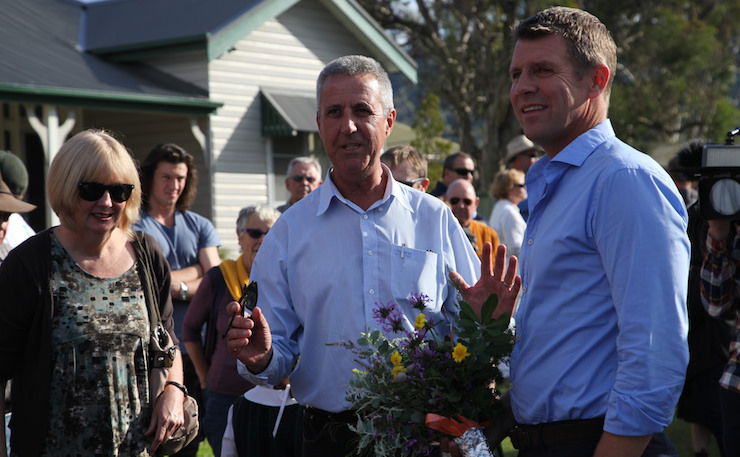 After 50 years of mining in the Pilbara, this year Aboriginal Eastern Guruma native title holders refused to perform a welcome to country for Rio Tinto because the mine has failed to create jobs in their communities, and they have received no compensation for the destruction caused by three Rio Tinto mines.
This is a company so hostile to unionised workforces that in December 2011 they locked 780 steelworkers out of their workplace in Quebec, Canada, after the workers stood up to a proposal to replace retiring workers with non-union workers on contracts and lower wages with no benefits or pensions.
Rio Tinto claims to be committed to environmental stewardship and sustainability but they have an appalling track record wherever they go – contaminating soil and groundwater in Arnhem Land, producing large amounts of radioactive water at the Ranger Uranium Mine and committing grievous environmental breaches at the Yarwin alumina refinery.
These are just a few recent Australian examples.
I spoke to two locals, after their tour of the Warkworth Sands. They said as they were getting on the bus they found out they were not going to Warkworth Sands Woodlands but to a 'regeneration' site nearby. The tour guide assured them it would be protected 'in perpetuity'.
"We all burst out laughing," he said. "We know that word. They used that word in 2003 when the Ministerial agreement was signed between Rio Tinto and the NSW Government. They told us they would protect the area in perpetuity, with a non-disturbance area and a buffer zone. Now look where we are."
'Where we are' is that Bulga is the latest community to hear the hollow ring of Rio Tinto's promise to protect the environment, boost local economies and provide jobs and 'certainty' to communities.
The bell must soon toll for Rio Tinto and its destructive practices.

Donate To New Matilda
New Matilda is a small, independent media outlet. We survive through reader contributions, and never losing a lawsuit. If you got something from this article, giving something back helps us to continue speaking truth to power. Every little bit counts.