Once again, the Australian government has failed the first test of Aboriginal affairs policy making, writes Michael Brull.
Note to readers: This article contains images and references to a deceased person.
Former Chief Justice of the Supreme Court of the Northern Territory Brian Martin has stepped down as Royal Commissioner into youth detention in the Northern Territory. He has been replaced by Margaret White and Mick Gooda. Gooda is stepping down as Aboriginal and Torres Strait Islander Social Justice Commissioner at the Australian Human Rights Commission to fill that role. In this article, I want to briefly review who Martin is, the background of his stepping down, and what should come next.
Chief Justice Martin And Kwementyaye Ryder
On 25 July 2009, a group of five white men in Alice Springs beat an Aboriginal man to death. His name was Kwementyaye Ryder. In 2010, Chief Justice Martin handed down his sentencing remarks on the men who killed Ryder.
The white men were young, aging from 18 to 23. They had been at the casino all night, and left it at six in the morning. They then went to drive along the Todd River bed. As Chief Justice Martin observed, the driver "made the offensive and stupid decision to harass the Aboriginal people camped in the riverbed". They drove towards a group of Aboriginal campers who fled for their lives. One Aboriginal man was too old to flee quickly, and the driver only avoided hitting him with his car by about one metre. The group were clearly intending to terrify the Aboriginal people in the Todd River.
The driver then drove over the elderly man's swag as they passed the camp a second time. One Aboriginal woman responded by throwing a log at their car. Some of the white men got out and yelled abuse at the campers. Chief Justice Martin did not record the nature of this abuse.
The group followed this fun by driving at another group of Aboriginal campers. Three of them were sleeping, and were startled awake, before also fleeing for their lives. Again, the driver parked the car, and, in the euphemistic words of Chief Justice Martin, "words were exchanged". Crikey blogger Bob Gosford interviewed witnesses. The words exchanged included the group of white men calling the Aboriginal campers "black bastards", "black cunts", and "niggers".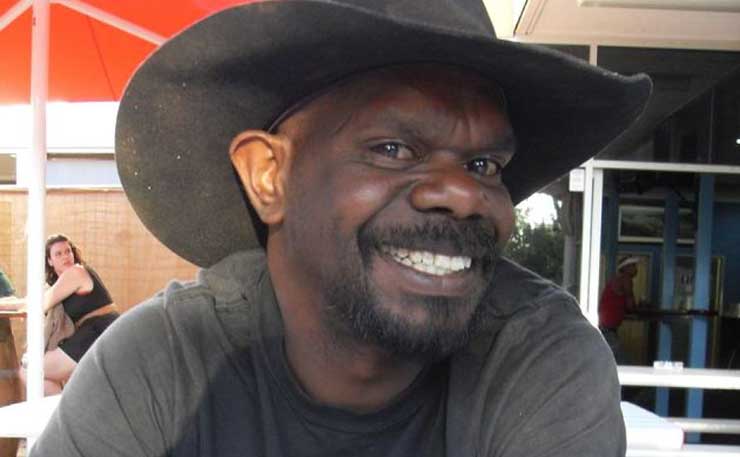 The group then drove back to the home of two of the white men. Once there, they picked up a gun, blank ammunition, and more alcohol. As they got back into the car, they practiced shooting the gun. The goal, in Chief Justice Martin's words, was to "scare the Aboriginal occupants" of the Todd River bed. As they returned, driving at campers, pointing the gun and shooting blanks, the Aboriginal campers "feared for their lives".
Kwementyaye Ryder responded to the threat by throwing a bottle at the side of the car. The white men drove up to Kwementyaye Ryder, the four passengers got out, and chased him down. Ryder tripped. Faced with a man lying on the ground, they repeatedly kicked him in the head, and smashed a bottle on his head. When it looked like something had gone wrong, and Ryder wasn't ok, they got back into the car. They drove away, at a "leisurely, normal pace".
Over the course of the next week, several of the killers lied to the police about where they'd been that morning. However, there were witnesses who saw what happened. Eventually, when it was obvious that they "would inevitably be caught", one of them – only one of them – confessed to the police.
A group of white men repeatedly terrorise Aboriginal people with a car and gun, force them to flee, make them fear for their lives, shout racial slurs at them, and then beat one of them to death. Most ordinary people would find those actions shocking.
Chief Justice Martin presented a different reaction in his sentencing remarks.
He warned of the limit of seeking to deter through harsh sentencing, as it would have limited effect on intoxicated offenders, like the young men in question. Though he didn't call the manslaughter of Ryder as defensive, he did characterise it as essentially reactive: the "crime of violence arose out of an angry and aggressive reaction to a perceived insult". He claimed the action was "not planned", but was a "spontaneous reaction to the smashing of the bottle against the side of the vehicle." He claimed that "None of the offenders intended to kill or cause serious harm to the deceased." All were entitled to a reduced sentence because of their "genuine remorse". The racist nature of the attacks by the offenders was not considered an aggravating feature.
Most disturbingly, Chief Justice Martin offered praise for the character of each and every one of the young men.
He identified Scott Doody as having "underlying good character", "prior good character", and "positive good character". His murder of Ryder was identified twice as "totally out of character".
Timothy Hird was identified as of good character, and twice his act was identified as "out of character".
Anton Kloeden was of "underlying good character", while his part in the death of Ryder was "totally out of character", "very much out of character". This was despite a prior plea of guilty to assault occasioning bodily harm. However, in his defence, Kloeden was a "good sportsman" in high school.
Chief Justice Martin twice praised the "character" of Joshua Spears, and was satisfied his acts were "totally out of character". Though he had, by his own lawyer's admission, an "unremarkable history", he had, "Importantly… never come into contact with the criminal law". It seems Chief Justice Martin was impressed that Spears waited till he was 18 to help beat a man to death.
Likewise Glen Swain: "good character", "totally out of character", "underlying good character", "totally out of character". After all, Swain was "well liked" on his football team. Swain had earlier "been in trouble with the criminal law for having committed two offences of dishonesty when you were a younger person. You also have a conviction for driving dangerously." But those were committed seven years ago, and he had matured in the meanwhile.
The five men were sentenced to a maximum of four years imprisonment before parole was available. Swain got three and a half years, for confessing. Doody was only sentenced to one year in prison, because he hadn't physically struck Ryder. Chief Justice Martin had concluded that the "crime is toward the lower end of the scale of seriousness for crimes of manslaughter".
To Chief Justice Martin, a group of men, all with good character, had merely reacted to a perceived insult. They hadn't intended to seriously hurt Ryder. Though several had lied to the police, and only one had confessed and cooperated, Chief Justice Martin thought they were deeply remorseful.
That is Chief Justice Brian Martin. He was picked to lead the royal commission into the detention of children in the NT. Where about 96 per cent of the detainees are Aboriginal. It is not clear on what grounds he was picked by the Federal Government. Perhaps he was regarded as a safe set of hands. After all, he could probably be trusted to sympathise with the good character of guards, politicians and perhaps other judges accused of mistreating Aboriginal youths.
The Response To Royal Commissioner Brian Martin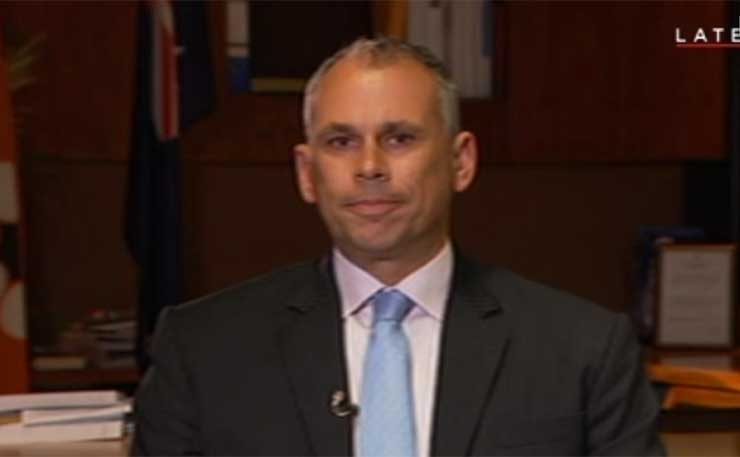 When Martin's appointment was announced, Aboriginal organisations in the Northern Territory announced their anger. The Aboriginal Medical Services Alliance NT (AMSANT) was "hurt and furious". They hadn't been consulted on the terms of reference, the commissioner, or anything.
Yet NT Chief Minister Adam Giles had helped develop the terms of reference, and helped select the royal commissioner. AMSANT Deputy Chair Olga Havnen denied that he could be truly independent, as he had just "delivered to the NT Government a report about the establishment of a regime to investigate corruption, at the instigation of the now disgraced and former NT Corrections Minister, John Elferink. Mr Martin accepted that commission and was paid for it, so how can Mr Turnbull boast his independence from government?" Furthermore, "As Chief Justice, he sat at the apex of the NT's justice system. He presided over all judicial officers who sentenced young Aboriginal offenders to detention, and he knew them all; he himself sentenced juveniles to detention." Havnen observed that "Aboriginal people in the Territory will not have confidence in the appointment of Brian Martin."
Attorney-General George Brandis was unfazed by the criticisms from Aboriginal organisations. He admitted not seeing the point in holding "some endless public seminar with any number of groups to talk about what should be in the terms". He dismissed critiques of Martin's independence and suitability from Aboriginal organisations as "very foolish".
It should be noted, though the Greens and ALP had criticisms of the Royal Commission, neither of them supported Aboriginal calls for Martin to be dismissed. Bill Shorten called for Aboriginal co-commissioners, and complained about the "failure to consult". The Greens made numerous demands. That the recommendations of the Royal Commission into Aboriginal Deaths in Custody be implemented, that the Federal Government and opposition commit in advance to implementing the Royal Commission's "recommendations in full". They urged the Turnbull government to "take urgent action" to ensure the safety of children currently locked up. And more. But they didn't back the call for Martin to be sacked. Nor did they call for the terms of reference of the royal commission to be remade, in consultation with Aboriginal groups.
Criticism built as it was revealed that Martin's daughter had been a justice adviser to the NT Attorney-General as late as 2011.
Still, the Federal Government stood by their man. The Coalition rejected the call for Aboriginal co-commissioners as late as Sunday evening. Yet by Monday afternoon, Martin had resigned and Gooda and White had been appointed.
In his resignation announcement, Martin did not concede the validity of any of the criticisms made of his appointment, which he repeatedly characterised as "disingenuous and ill-informed". He claimed that some of his critics "have got the facts wrong in significant ways which could have been avoided with a little homework".
Why did the criticisms matter? Because it was "apparent" that he "would not have the full confidence of sections of the Indigenous community". That is, sections of the Indigenous community didn't have faith in him as a royal commissioner, presumably because of ill-informed comment.  Though he concedes Aboriginal misgivings, he does not recognise that they might have any informed or genuine reservations about his appointment. While some might characterise the act of Martin resigning as generous, the way he did so could equally be considered patronising to Aboriginal people in the NT, if not insulting.
What Next?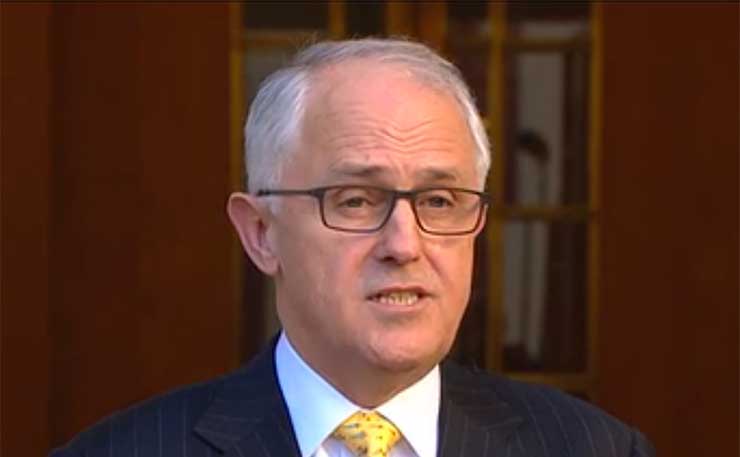 I think picking Martin as a Royal Commissioner was a wildly inappropriate choice, but it was also deeply revealing. It was a great example of how politicians make decisions about Aboriginal policy without meaningful consultation with the affected communities. And just as the Coalition and Labor governments didn't learn from the grotesque failures of the Northern Territory Intervention, so it seems likely that the Turnbull government hasn't learned anything from the Brian Martin debacle.
That lesson is the value of serious consultations with Aboriginal communities. Aboriginal communities in the NT knew about the abuse in Don Dale, just as many outside the NT know about the abuse of children and adults in detention across Australia. They knew from day one that Martin was an inappropriate choice as royal commissioner. Yet while Martin listened to their concerns, the Federal Government did not. The royal commission should have been shaped from the start through meaningful consultations with Aboriginal communities and organisations. If Australia had been listening, we wouldn't have needed a royal commission in the first place. We certainly wouldn't have had the strange saga of Brian Martin being appointed to inquire into systemic racism in the NT.
In developing the terms of reference and choosing Martin, Turnbull and Brandis consulted Giles, Warren Mundine, and Gooda. The government defended Martin on Sunday, but within a few hours of his resignation, they had announced two new commissioners, and one of them was Gooda. As Gooda was one of the only people originally consulted, it seems possible, if not likely, that no new people have been consulted since the original selection. Rather than taking their time and engaging in careful, wide-ranging consultations, the Turnbull government rushed to find a solution to their political problem. And though the commissioners have changed, the terms of reference have not.
Though it may be argued that this is out of concern for urgently protecting children in detention in the NT, this is hardly credible. We don't need to wait for the Royal Commission's findings to act. Chris Cunneen and Melanie Schwartz observed that there are plenty of reports on how to address the mistreatment of children in youth detention in the NT. These include two Children's Commissioners reports, the 2011 Carney Review, the 2015 Vita Review, an Amnesty International report in June 2015, and a paper by the Australian Children's Commissioners and Guardians. We also have hundreds of recommendations worth considering from the Royal Commission into Aboriginal Deaths in Custody.
There are already plenty of reports and recommendations on what kind of change is needed. What has been missing for all these years has been the political will to act. If we can't muster it now, it's even less likely it'll be there by the time Gooda and White hand down their findings.

Donate To New Matilda
New Matilda is a small, independent media outlet. We survive through reader contributions, and never losing a lawsuit. If you got something from this article, giving something back helps us to continue speaking truth to power. Every little bit counts.