Australia's model of locking up children makes us all less safe, and lags behind global developments on crime prevention, writes Laura Hogan.
Fyodor Dostoyevsky said that "the degree of civilization in a society can be judged by entering its prisons." The footage aired on Four Corners of the torture of young people in detention has stripped back the Band-Aid of our civilised pretences, to reveal Australia's dark, septic wound.
We are right to feel disgusted, and we are right to feel outraged. But let's not forget that this is not an isolated incident; there is an evidenced pattern of abuse towards our young people in detention. From children being housed in adult detention facilities, to being forcibly strip searched, to enduring extended periods of isolation and physical constraint, to being gassed while locked in their cells, to being tied to a restraining chair masked… the list of gross mistreatment of our young people in detention is well documented.
The footage on Four Corners has been the "Start Ya Bastard" that has been sprayed into the hardworking engine of justice reform that has been struggling to attract the deserved political and public interest. Now we're really fired up and running: let's not lose momentum here.
Didn't know about any of the previous atrocities? Fine. But now that we are paying attention, let's do more than just express our outrage and disgust. Let's use this collective energy to move towards ensuring no more young people are subjected to this treatment.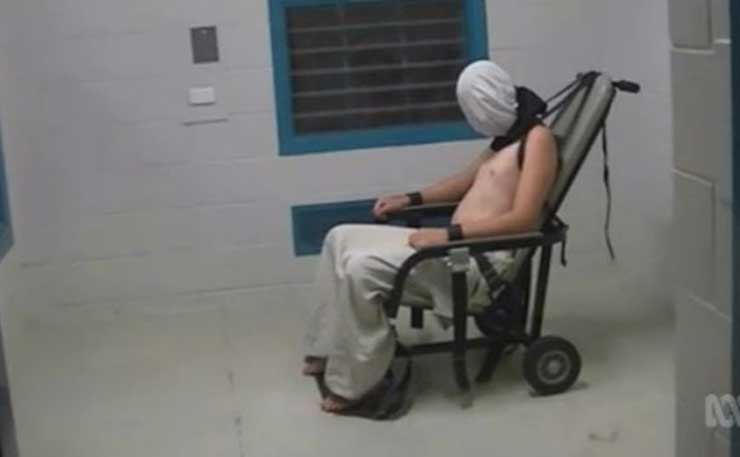 One question we have started to ask with some gusto as a nation is, "why are we locking up our young people?" It is worth briefly examining, and responding to, several of the top justifications for youth imprisonment:
These young people pose a danger to society.
If we are looking for evidence of safer communities, all studies point to the fact that once a youth has been to youth detention, their likelihood of reoffending and repeatedly entering the adult prison system increases drastically. This means that we are not making communities more safe – we are in fact exposing our communities to repeated and sustained offending.
Prison is required to punish the offender and provide consequences for their behaviour.
Research is clear here: the 'deterrence effect' of punishment for young people does not change in line with changes to the level of punishment. The stage of cognitive development of a young person's brain means that they do not weigh in these risk externalities at the time of their actions.
Prison is a way of straightening these kids out.
See the response to point number 1. Re-incarceration rates are alarmingly high. If we keep sending the same people back into prison we can conclude that prison is not a rehabilitative experience.
When we lock teenagers up, and forcibly, literally strip them of their clothing and dignity, routinely inflict pain, fear and degradation, do we expect them to exit detention rehabilitated with the esteem and social skills to reintegrate into society? 17 days in an isolation cell, with no access to running water, denied access to school or educational material… is this part of our civilised model of youth development?
By locking up our youth and subjecting them to this treatment, we are traumatising them further – taking away any sense of self-worth, skill development or desire to integrate into this society that has inflicted such horrific damage upon them.
Einstein claimed that "insanity can be defined as doing the same thing over and over again and expecting different results". While there is discussion about immediately building a new prison for the detainees, let's instead talk about how we can avoid building any more new youth detention facilities.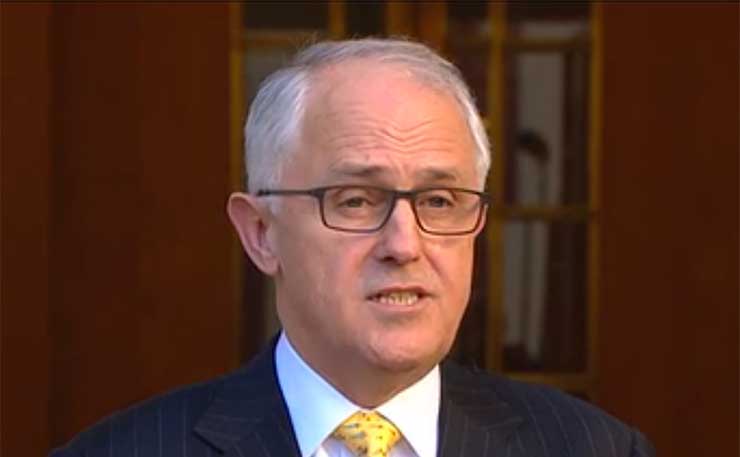 One answer is Justice Reinvestment. This approach has roots in community development, arguing that we must address the systemic drivers of crime, which include issues of housing, education, employment, drug rehabilitation, and mental health.
However it also uses data to target and strategically implement these interventions in high crime areas that offenders come from, and will return to after prison. And here's the real icing on the cake for our governments: as its name suggests, Justice Reinvestment has an economic driver.
The premise is that you take funds that would be spent on incarcerating people, to invest in these highly targeted and strategic community provisions.
And it works. Justice Reinvestment pilots have been running in various states in the USA for numerous years, and results are starting to come in loud and clear. The evidenced economic savings are huge, and rates of people re-entering prison have dropped markedly. The economic benefits of this strategy have had such success that even notoriously conservative states such as Texas have adopted a Justice Reinvestment approach.
I would like to see more commitment from our governments, state and federal, to piloting Justice Reinvestment projects here in Australia. It's time to make evidence-based policies that will actually keep our young people and our communities more safe.
Let's take our foot off the pedal for building any new youth detention centres, and instead keep this outrage and justice reform engine roaring to take us down a new path.
HOUSE AD – NEW MATILDA IS A SMALL, INDEPENDENT PUBLICATION. MOST OF OUR WRITERS ARE NOT PAID, INCLUDING THIS ONE (WHO ALSO HAPPENS TO BE THE EDITOR). YOU CAN SUPPORT OUR WORK BY SUBSCRIBING HERE – SUBS START FROM AS LITTLE AS $6 PER MONTH – A SMALL PRICE TO PAY FOR FEARLESS, INDEPENDENT MEDIA.

Donate To New Matilda
New Matilda is a small, independent media outlet. We survive through reader contributions, and never losing a lawsuit. If you got something from this article, giving something back helps us to continue speaking truth to power. Every little bit counts.