The Liberal assault on science (and common sense) is destroying jobs and industry, and the nation, writes Labor Senator Kim Carr.
Despite his bruising election experience, it appears that the Prime Minister has still not heard the message that buzzwords and a wide smile are no substitute for real innovation policy.
'Disruption' may sound exciting when you have more money in the bank than you could possibly spend in a lifetime, but most Australians rightly greet it with caution, with one eye on the security of their jobs and the working future of their children.
Yet Malcolm Turnbull has declared business as usual, intending to submit his damaging budget and regressive program to the Parliament without revision. If he found the old Senate inconvenient, when it acted to defend the jobs and prospects of millions of Australians, he is going to find the new configuration even less receptive to a battering ram approach.
But it doesn't have to be that way. If Mr Turnbull is serious about creating a secure foundation for the country's future, he will radically transform his declared position on science and research. There are few more effective ways to bolster our national capacity to respond to both adversity and opportunity.
During the last parliamentary term, the Liberals perpetrated extensive acts of vandalism upon Australian science and research, inflicting over $3 billion in cuts. All the glib terminology in Silicon Valley cannot compensate for that massive defunding of our national research enterprise, across the science agencies and our university system.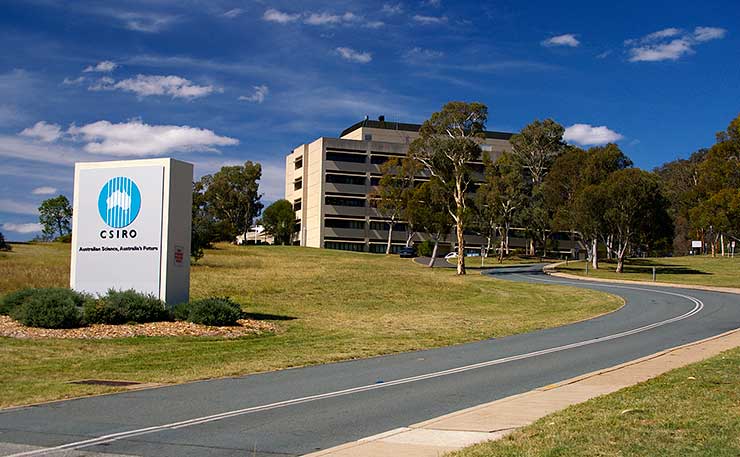 Mr Turnbull's much-vaunted National Innovation and Science Agenda restored only one third of the lost resources, and the budget that he and Scott Morrison emitted just before the election still carries cuts that were booked in the two previous budgets but blocked by the Senate.
Labor took to the election a comprehensive science, research and innovation platform that would have restored funding to CSIRO, committed to properly fund university research, and strengthened industry. This was our approach in Government, guided by our 10-year innovation agenda, Powering Ideas.
Under Labor's leadership, funding for science, research and innovation grew by 50 per cent to over $10 billion in 2013-14, including record levels of funding for CSIRO.
By contrast, the Liberals slashed funding to the CSIRO in their very first budget, precipitating the largest loss of scientific expertise the country has ever seen.
Unsatisfied, they came at the agency again the following year. Unsurprisingly, a second round of lay-offs is underway right now, with the tacit approval of the Government. Indeed, the CEO, Dr Larry Marshall, appears to have been rewarded through his reappointment by Cabinet in a three-minutes-to-midnight meeting on the eve of the election.
Apart from the loss of scientific capability, and the very real human consequences as some of our most qualified minds seek employment abroad, these cuts have also seen our first-class research facilities under-utilised or threatened with closure.
The future of 'The Dish' at Parkes remains precarious: one of the world's most advanced blue-water research vessels, the RV Investigator, is tied up at a dock in Hobart half the days of the year instead of doing its job, solely for want of operational funding.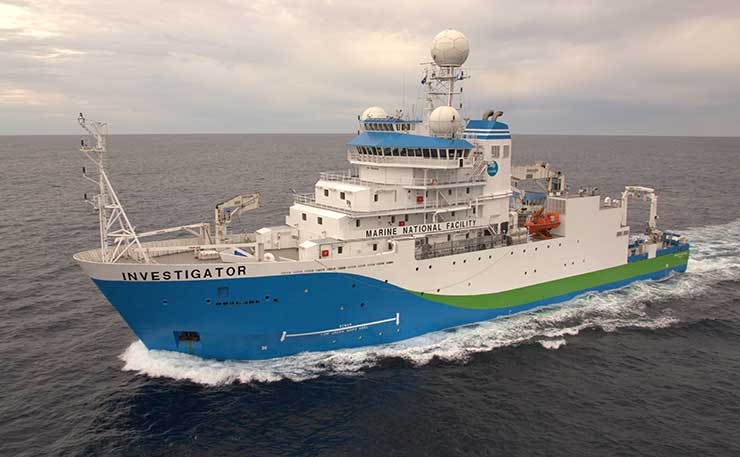 Our international scientific credibility is in tatters, as we wind down essential monitoring and analysis activities we have undertaken for decades as a crucial part of the global environmental observation network.
The Liberals have repudiated our international obligations, diminishing our access to the world scientific enterprise.
And that's just CSIRO. The other science agencies are all also reeling from massive cuts – not to mention the harm inflicted directly and indirectly to university research across the country.
Research programs operated by the Commonwealth have been cut, and cut again: their public good objectives have been cancelled, their purposes limited to immediate outcomes rather than deep problem solving.
The Liberals are on a trajectory to make our public science and research sector – a national success story that is envied around the world – into a tawdry contract consultancy.
These Liberal cuts are endangering Australia's future. If Mr Turnbull is serious about genuine innovation – not just the latest business fad – he must reverse the cuts and make a substantial, long-term investment in Australian science and research.
It will require significant revision of his 2016 Budget. This will bring its own challenges – given his hopelessly divided party room, let alone the secret demands of his bullish Coalition partners – but to fail to do so is to abandon whatever shred of credibility he may still possess on innovation.
Because without a flourishing science and research environment, there is simply no way we will foster the business confidence required, or grow the jobs we need in the future, or encourage the adventurous invention and creative daring that defines an innovative nation.
Real damage has been done since Labor left office, but it is not too late for the Prime Minister to show leadership, arrest the Liberals' attack on science and turn it into genuine support.
His credibility and the future prosperity of the nation depend on it.

Donate To New Matilda
New Matilda is a small, independent media outlet. We survive through reader contributions, and never losing a lawsuit. If you got something from this article, giving something back helps us to continue speaking truth to power. Every little bit counts.