Malcolm Turnbull may have won the 2016 federal election, but there's likely few in his party celebrating, writes Dr Glen Anderson.
During the Pyrrhic War of 280-297 BC King Pyrrhus of Epirus' army suffered horrendous losses at Heraclea and Asculum, despite defeating the Romans. It was a hollow victory.
Prime Minister Malcolm Turnbull's 2016 election victory has much in common with these ancient events.
Rather than being sworn into office on Tuesday as a strong and decisive leader, Turnbull now presides over a diminished government clinging to power by only a one or two seat majority in the House of Representatives. Many Coalition MPs have lost their seats, and the Coalition's right wing is more disaffected than ever. The Senate now has a greater number of minor party and independent senators than before the election.
Turnbull's election victory has been Pyrrhic.
The stated reason for the early double dissolution election was the need to pass the government's Australian Building and Construction Commission (ABCC) bill. On currently projected numbers this now appears extremely unlikely through a parliamentary joint sitting, meaning the government will be forced to negotiate with the Senate cross benchers.
The government will need nine out of 10 independent senators to pass its bill. Jackie Lambie has previously expressed her opposition to the ABCC bill. Nick Xenophon (NXT) has indicated that he will pass the bill provided that appropriate changes are made. Derryn Hinch has not expressed his views publicly but is widely touted to give his approval. David Leyonhjelm appears inclined to give his support.
This may well leave the deciding vote with Pauline Hanson and her two One Nation senators. Whether she will support the ABCC bill with or without amendment is uncertain. A best case prognosis for the government is that the ABCC bill will only pass – if at all – in a watered-down form.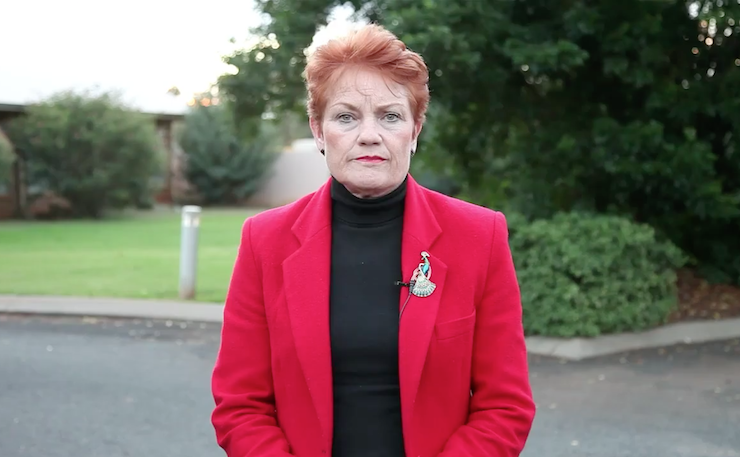 Negotiating budgetary bills may be even more problematic for the government. This is because a loss of only two independent senators will thwart the government's agenda. As each independent senator will be likely beholden to his or her sectional state interests, they will inevitably bargain hard.
Added to this, topics such as welfare reform, education deregulation, renewable energy, environmental policy, company tax, and foreign investment are likely to cause extreme cross-bench division.
The Coalition's natural inclination for market driven economic reforms and free trade deals is likely to clash with Xenophon's anti free trade stance and commitment to government procurement contracts. A similar clash can be expected with Hanson and her One Nation senators.
With a pressing need for meaningful budgetary repair, the outlook for the government on economic matters is pessimistic. It may well be that only very modest deficit reduction is achieved during the next parliament.
If this is the case, the Coalition's long held electoral advantage on matters of economic management will be thoroughly destroyed.
While the Senate is set to give Turnbull legislative headaches, his party's right wing is bound to give him political ones. Already Coalition Senator Cori Bernardi has announced the creation of an Australian conservative movement, designed to galvanise the conservative base. This initiative will only spotlight and further solidify the Coalition's internal schisms.
On Tuesday, these divisions played out with the swearing in of the new cabinet.
As expected those MPs who have remained key Turnbull loyalists have been rewarded. Perhaps less expectedly, there were relatively few olive branches for conservatives. Only Zed Seselja and Alex Hawke were promoted from the Coalition's right wing. Perhaps as a consolation prize Peter Dutton was ushered into cabinet's national security committee.
There was no mention of Kevin Andrews or Eric Abetz. And the ultimate elephant in the Coalition party room – Tony Abbott – was nowhere to be seen.
Abbott's invisibility is all the more startling given the extraordinary visibility he now enjoys courtesy of Sky News. With an army of Abbott loyalists at call for endless comment on Paul Murray Live and the Bolt Report, Turnbull's decision to exclude Abbott from cabinet is guaranteed to further inflame conservative discontent.
As opposition attacks intensify, and Turnbull's popularity steadily dissipates – much the same way that Abbott's did after 2014 – the stage is set for internal squabbling and disunity.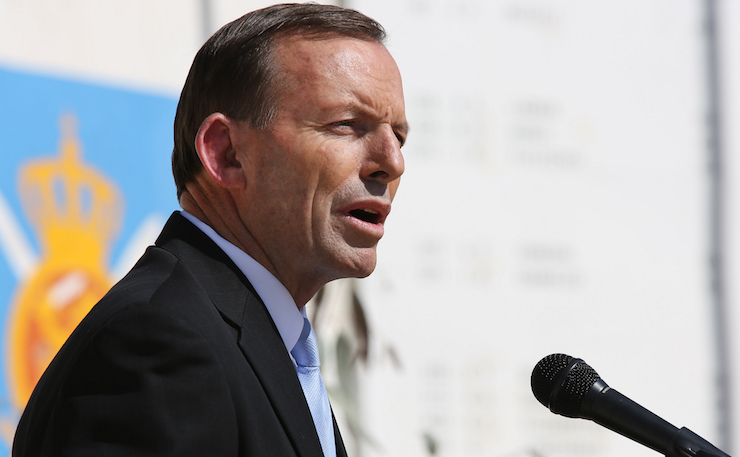 These tendencies will only be worsened if Turnbull fails to achieve a two seat majority, with the Queensland seat of Herbert still in doubt.
If Turnbull only enjoys a one seat majority, his leadership will be placed on a knife-edge, with only a single renegade Coalition MP required to inflict a humiliating defeat on the floor of the House of Representatives.
These are not the end of Turnbull's problems. The government can expect economic headwinds with low iron ore prices, a firm dollar and the softening of investment and employment in the aftermath of the long-running mining boom. This could lead the Reserve Bank to cut official interest rates to record lows, thereby further inflating metropolitan housing prices and nullifying the cash earnings of self-funded retirees.
Economic difficulties will also emerge with the death of the automotive industry in Victoria and South Australia. Perhaps in anticipation of losing approximately 200,000 value adding jobs, Turnbull appointed South Australian MP Christopher Pyne to the new portfolio of Minister for Defence Industry. Whether this salesmanship in combination with billions in defence contracts will be enough to halt the expected tide of discontent – and the popularity of Xenophon and NXT – is an open question.
In light of these problems the victor – if there is one from the 2016 election – has been Bill Shorten. Although officially vanquished, he has boosted his public profile, prevented an internal leadership challenge, and positioned himself as a genuine Prime Ministerial alternative. Added to this, Shorten stands united with experienced and increasingly recognisable shadow ministers such as Tanya Plibersek, Chris Bowen, Tony Burke and Penny Wong, all of whom are well placed to take the attack to the government when parliament resumes.
Turnbull may have won the election and formed a government, but his victory is pyrrhic. For a Coalition campaign which was predicated upon "stability", a one or two seat majority and politically fractious Senate is a bitter irony which will no doubt exert ongoing destabilisation during the coming electoral cycle.

Donate To New Matilda
New Matilda is a small, independent media outlet. We survive through reader contributions, and never losing a lawsuit. If you got something from this article, giving something back helps us to continue speaking truth to power. Every little bit counts.