The Australian Jewish community can only benefit from engaging in a dialogue with Palestinian voices, including those who support BDS, write Yael Winikoff, Sivan Barak, and Linda Briskman.
The Jewish community in Melbourne is known for its unconditional support of Israel, but as Israel increasingly shifts to the far right, are we too going down that path?
Israel's shift to the extreme right in policies and public sentiments even prompted public figures in the top echelons of its military and political institutions to speak out. Former Prime Minister Ehud Barak warned of "seeds of fascism" in Israel's current government, while former Defence Minister Moshe Ya'alon drew comparisons to 1930s Germany.  Following the latter's resignation, ultra-nationalist Avigdor Lieberman has been appointed Defence Minister.
Attacks on democratic principles and demonisation of human rights groups is clearly illustrated in Israel's non-government organisation (NGO) bill requiring all Israeli NGOs receiving funding from international governments to detail their finances online. The bill targets human rights NGOs who are most likely to receive funding from international governments, not right-wing and settler organisations, who tend to receive funding from private sources overseas.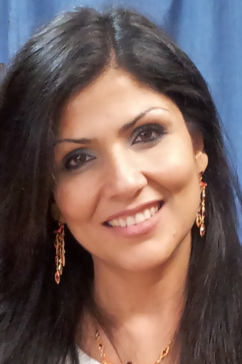 Recent events in Melbourne have been alarming in echoing similar tendencies. First, the attack on the play 'Tales of a city by the Sea' and the campaign to remove it from the VCE drama studies syllabus. The play, by Palestinian Samah Sabawi, which depicts a love story in Gaza, was called into question by the Anti-Defamation Commission (ADC), who demanded its removal from the VCE curriculum.
Dvir Abramovich, ADC chair, accused the play of portraying Israel as a "blood-thirsty, evil war-machine." Playwright Sabawi wrote in response: "What the critics don't seem to grasp is this play is not about the Palestine/Israel conflict. Ordinary Palestinian life in Gaza does not revolve around political discussion. It is consumed with the daily battle for survival."
Calling for an apology, Sabawi continued to assert that "Anti-Semitism must always be taken seriously. False claims of anti-Semitism used to drive political agendas only trivialise and undermine our fight and resolve to eradicate it and other forms of racism."
Within weeks another controversy erupted, calling into question the value of free speech and marginalisation in the Jewish community. This was splayed over the Australian Jewish News and across social media. Professor Bassam Dally, an Adelaide academic, was disinvited from Limmud Oz, a festival of Jewish ideas at the end of June featuring speakers on a range of topics relevant to the Jewish community. Dally was scheduled to engage in conversation in a joint session with Sivan Barak from the Australian Jewish Democratic Society entitled "Fighting for coexistence". The session went ahead without Dally, with a one-sided dialogue highlighting how not to fight for coexistence.
The policy stance that Limmud Oz maintains alleges to a double standard of Boycotts, Divestments, and Sanctions proponents, who would take platform at a Jewish event but deny the reciprocation of this through the strategy of sanctions. The very act of wanting to speak at Limmud Oz and engage with the Jewish community reflects the opposite: that BDS activists are willing to engage with Zionist and Jewish dialogue, not to shut it down.
Dally told the Jewish News that "The session was never intended to be about BDS and, therefore, the organisers are deciding not only what, but who, their audience may be permitted to hear – in my case, an Israeli citizen of Palestinian heritage." The very conversations which need to occur for any progress of both Palestinian and Jewish Israeli self-determination are being censored and stifled by fragments of the Jewish community.
A recent poll in the Jewish News revealed an overwhelming majority believe people who call for a boycott of Israel should be allowed to speak at Jewish events. This is an inspiring reflection of the open mindedness of the Jewish community at large but Jewish institutions such as Limmud Oz and various associated Zionist organisations are not echoing this.
Zionism Victoria President Sharene Hambur spoke in support of Limmud Oz's decision. "BDS does nothing to foster coexistence or a resolution of the Israeli-Palestinian conflict, but rather is designed to isolate Israel economically, academically and socially in an effort to destroy it," he said.
While Limmud Oz and its supporters would have you believe BDS is about the eradication of Israel, the BDS movement's principal aims don't attest to that. BDS's call for equality inherently implies the rights of Israelis, yet it has been misconstrued to a call for destruction of Israel. We believe this is to counter attack the BDS movement, and silence anyone associated with it.
While most in the Jewish community in Melbourne would like to see progress towards a peaceful solution to the "Israel Palestine conflict," one wonders how we are to move towards this goal when Palestinian voices are increasingly being marginalised and silenced. And it's an absolute shame, because the wisdom, compassion and vision articulated by these two Palestinians is something that every Jewish person concerned with the fate of Israel should be encouraged, let alone allowed, to hear.

Donate To New Matilda
New Matilda is a small, independent media outlet. We survive through reader contributions, and never losing a lawsuit. If you got something from this article, giving something back helps us to continue speaking truth to power. Every little bit counts.