UNITED STATES: The Chairman of a Republican-dominated House Committee has retaliated against groups drawing attention to climate change denial in the United States this week, issuing subpoenas to eight NGOs and two state Attorneys General.
It's the latest development in a now tit-for-tat battle over the so-called 'web of denial' that fossil fuel companies are increasingly being accused of spinning over decades, in order to delay action on climate change.
The Chairman of the House Committee on Science, Space, and Technology, Texan Republican Lamar Smith said the subpoenas had been issued as a means of protecting the First Amendment right of fossil fuel companies and others to free speech.
In a statement to the press, the House Committee said it has "issued subpoenas to New York Attorney General Eric Schneiderman, Massachusetts Attorney General Maura Healey, and eight environmental organizations."
Schneiderman and Healey are among 17 Attorneys Generals investigating whether oil giant Exxon Mobil intentionally concealed the truth about the devastating affects of climate change. The company has been under assault for allegedly suppressing cutting edge science on climate change in the 1970s and 80s, and instead spinning a web of deception which continues to this day. 
The allegations surfaced late last year when the Los Angeles Times and Inside Climate News published groundbreaking investigations into what the global oil giant knew, and when.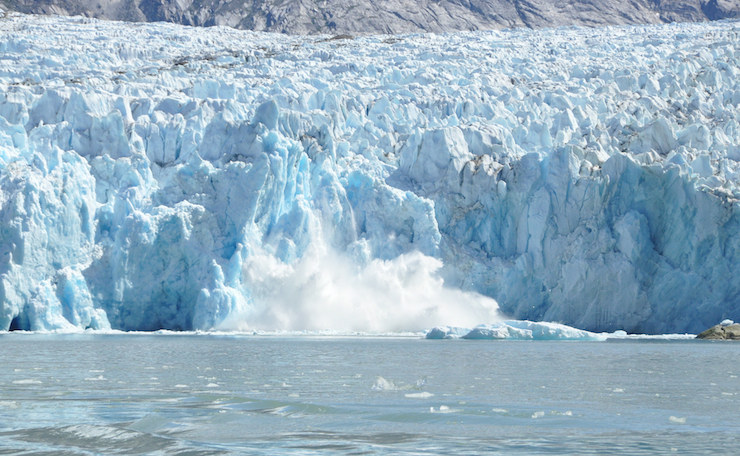 Earlier this week, 19 Democratic Senators mounted a marathon attack on the fossil fuel industry, drawing parallels between the way it's responded to climate change and the pseudo-science big tobacco funded after it was established cigarettes cause cancer.
Soon after, the Chairman Smith sought yesterday to "obtain documents related to coordinated efforts to deprive companies, nonprofit organizations, scientists and scholars" of the First Amendment right to free speech.
Essentially the Republicans appear to be arguing that companies like Exxon have a right to free speech which extends to intentionally spreading misinformation about climate change and suppressing internal science that had vital public policy implications if – as it turned out to be – accurate. 
The subpoenas were announced just hours after Greenpeace and 350.org demanded members "disclose their connections with ExxonMobil and other fossil fuel industry-funded denial front groups". Both organisations were among the non-profits subpoenaed by the House Committee.
The Chairman of the Energy Subcommittee, Republican Senator Randy Weber suggested it had "become a crime to express or hold an opinion," and that a form of "censorship" was growing up around the issue of climate change.
"This posse of attorneys general believe that those whose opinion, or scientific research, conflicts with the alleged consensus view on climate change should be the subject of investigation and prosecution by government officials," he said.
The Senate Resolution moved by 17 Democrats was concerned with a different kind of censorship. Although the Resolution doesn't explicitly mention Exxon Mobil, it "urges fossil fuel companies and allied organizations to cooperate with active or future investigations".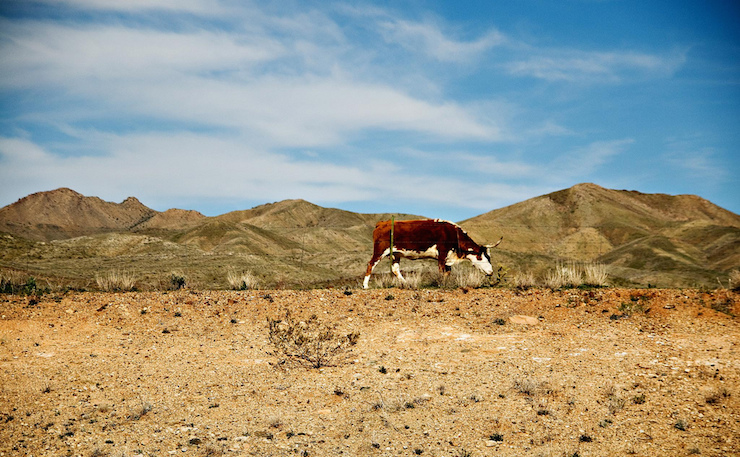 The Resolution maintains fossil fuel companies "have long known about climate change and the harmful climate effects of their products," but instead of exposing the truth they ran a "misinformation campaign to mislead the public and cast doubt in order to protect their financial interest".
In a remarkable rebuke of the industry's claim to social license, the resolution said fossil fuel companies "developed a sophisticated and deceitful campaign that funded think-tanks and front groups, and paid public relations firms to deny, counter, and obfuscate peer-reviewed research".
Senator Sheldon Whitehouse, who has led the Democrats push in the Senate this week, said "the denial web is designed to be big and sophisticated enough that when you see its many parts, you're fooled into thinking it's not the same beast".
"But it is [the same beast]. Like the mythological Hydra, many heads, same beast."
350.org has responded to the House Committee subpoena by drawing attention to Chairman Smith's own links to the fossil fuel industry, to insinuate he is one such 'head'. "Since 2008, Rep. Smith has received a total of $675,597 from the fossil fuel industry, $19,500 which came directly from ExxonMobil. Since 2006, the Congressman has also received $52,000 from Koch Industries," the NGO claimed.
350.org Executive Director May Boeve said "this subpoena is an obvious attempt by Exxon's Congressional allies to intimidate critics of the company". 
"It's going to have the opposite effect. We will continue to assert our First Amendment rights to speak the truth about climate change and Exxon's ongoing history of deception," she said.
As Graham Readfearn has written in Guardian Australia, many would argue Australia has also "been a consumer, a contributor and a victim of the web of climate science denial". It's possible outright climate denial could soon start to stick in Canberra again, with One Nation having adopted the policies of home-grown denialist group the Galileo Movement.

Donate To New Matilda
New Matilda is a small, independent media outlet. We survive through reader contributions, and never losing a lawsuit. If you got something from this article, giving something back helps us to continue speaking truth to power. Every little bit counts.