Australia's most progressive party supports the UN Convention on the Rights of the Child. So its silence around corporal punishment in the home is puzzling, writes Alan Corbett explains.
Do you believe that Richard Di Natale, leader of the Australian Greens has ever smacked his children?
Well, we don't really know, but my guess is probably not, for a number of reasons.
First, his party is based on four key principles, one of which is peace and non-violence. Hence it would be reasonable to assume that Di Natale would agree that hitting children is an act of violence and completely unacceptable.
Second, the Greens have a Children and Young People policy which, in part, states that funding programmes, service delivery and decisions regarding child protection should be consistent with the UN Convention of the Rights of the Child (CRC).
Third, Di Natale would be aware of Australia's international obligations under Article 19(1) of the CRC, which prohibits the physical punishment of children. Indeed, the Committee that monitors the CRC's implementation has described corporal punishment as a form of physical violence, invariably degrading and harmful.
Fourth, being a former medical GP, he would be familiar with the empirical evidence against the use of physical punishment, its association with family violence and persistent calls by some of his former medical peers to ban its use.
But why pose the question in the first place? Isn't the Greens' position obvious?
Well yes, it's clear, but as the Greens seem loath to talk about ending the corporal punishment of children, one can reasonably ask how committed they would be to something which is an obvious, concrete expression of some of their clearly expressed principles?
Over the years, they have publicly opposed the use of corporal punishment in schools – as has the Commonwealth government – but I haven't been able to find any comment by the Greens' leadership that has publicly argued against all forms of parental corporal punishment.
Corporal punishment is corporal punishment, wherever it's carried out, and whether it is inflicted at school or at home it's equally injurious and degrading to the child. So why the double standard?
Indeed, in 2013 when former Prime Minister Tony Abbott – then a proud White Ribbon ambassador who had pledged not to commit, excuse or remain silent about violence against women (and girls) – said, "All parents know that occasionally the best thing we can give is a smack, but it should never be something that hurts (sic) them," the silence was deafening.
Not one Green politician, nor for that matter any other politician or organisation, publicly questioned the validity of Abbott's statement, nor pointed out his hypocrisy, given his position at the time as a White Ribbon ambassador.
Given the above, it is clear that the Greens have denounced any form of child abuse and stated that children have a right to a loving and nurturing environment.
But if this is so, why haven't they come out and declared themselves to be against corporal punishment? Is it just too contentious an issue?
And just how far would they go towards publicly supporting a complete prohibition?
Well, some indication – and the only one I have been able to find – of the Greens' perspective on the issue was revealed in the NSW parliament some 15 years ago when the NSW party leader Ian Cohen, the now Senator Lee Rhiannon and I were all members of the NSW Upper House or Legislative Council.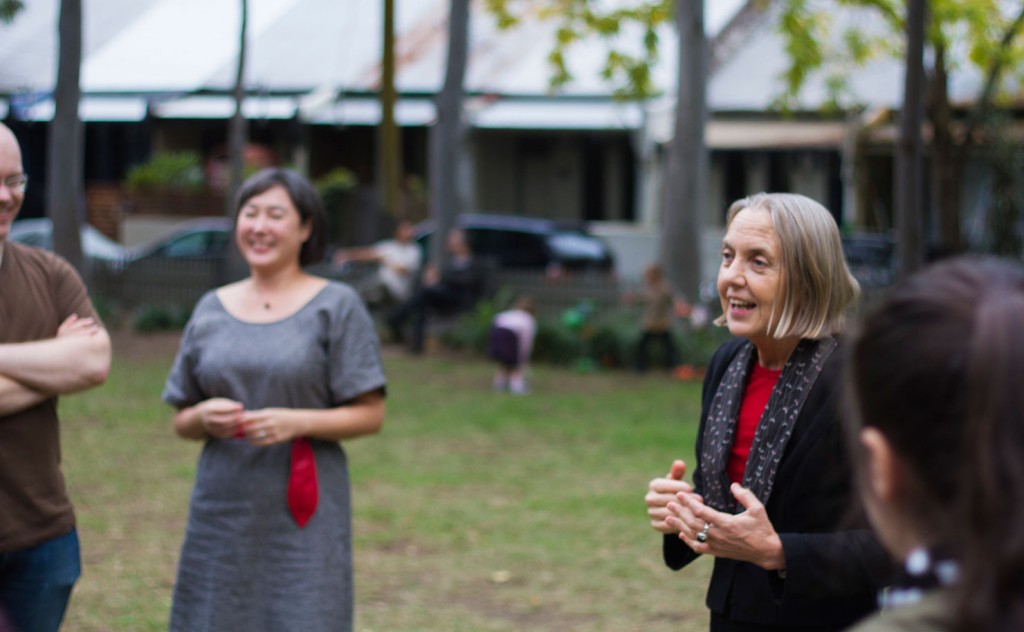 In that year, and with Ian's and Lee's support, the parliament passed a bill which I had sponsored and which is now Section 61AA of the NSW Crimes Act .
In brief, the legislation placed some common sense limits around the physical punishment of children. Put simply, force to the head or neck and force which resulted in bruises, welts, lacerations or internal injuries would be unacceptable.
In her speech to the Legislative Council, Lee Rhiannon strongly criticised the state Labor government for not agreeing to support a previous version of the Bill in which I had also proposed a ban on the use of implements such as belts and sticks.
As to the current Greens' stance, that is yet to be revealed. But the issue could be raised later this month when the Queensland Greens' State Council holds one of its quarterly meetings, and I call on the leadership to do so.
It might help the membership to know that there are currently 49 countries that have banned corporal punishment in all settings, including the school and the home.
New Zealand did so in 2007.
To be fair though, we need to step back and look at the issue from a political rather than just a social justice or human rights perspective.
Since Di Natale became leader of the Greens in May last year, he has declared his party to be the natural home of progressive mainstream Australian voters and to best represent their values. He has also stated that he wanted the Greens to become a party of government and discussed the inevitability of multi-party governments in the future.
What reaction can the Greens expect from the progressive mainstream to any anti-corporal punishment policy?
Newspaper surveys, which only reflect the opinions of those who choose to participate, are easily found online, but they have consistently shown that a significant proportion of Australian adults do not want to be told by politicians that they cannot hit their children.
In April 2016, just under 2150 respondents surveyed by Relationships Australia on their attitudes towards corporal punishment, found that more than one-third of men (37 per cent) and one-fifth of women (22 per cent) said that they believed that parents should be able to use corporal punishment to discipline their children.
Scientifically rigorous surveys are difficult to find, but one is regularly quoted. This was a 2002 attitudinal study where 75 per cent of surveyed adults in Australia agreed with the statement that it is sometimes necessary to smack a naughty child. By 2006 this figure had decreased to 69 per cent.
Thus, one reason the Greens may not formulate a specific policy against corporal punishment is that it is not in their political interests to do so. Why unnecessarily antagonise those party members or supporters who believe that hitting children is neither harmful nor abusive?
Another reason to hold back would be to avoid giving political ammunition to their opponents who would constantly remind voters that the Greens want "to take away your right to smack your children".
However, a backlash may not be so much of an issue as their support generally comes from the young and more highly educated inner city voters, whom Antony Green has referred to as the knowledge elite and who could be expected to have a more positive approach towards child discipline. But then, they may not.
Nevertheless, if the issue of a policy ban is raised it is inevitable that some members will oppose it. These opponents will then need to be reminded that their party readily and rightly champions children's rights in other areas, such as those living in our detention centres, so why oppose a child's right to feel safe at home?
The Greens face a choice. They can ignore the elephant in the room when speaking about physical child abuse, or they can uphold their principles and be the party that Di Natale originally stated he wanted to join.
That is, a party "…that offered a progressive, compassionate, and optimistic vision for the future… that had the courage to stand up for what is right, not just what is popular. A party that also gets things done."
And I would add, a party that values, respects and defends the rights of children.

Donate To New Matilda
New Matilda is a small, independent media outlet. We survive through reader contributions, and never losing a lawsuit. If you got something from this article, giving something back helps us to continue speaking truth to power. Every little bit counts.