This federal election is anything but boring, writes Paul Oosting, the CEO of activist group GetUp!
Time is precarious and the times feel dangerous.
Last week the LGBTIA community was brutally attacked in Orlando, a refugee advocate UK MP Jo Cox was murdered by a "Britain First" man, and fascism continued its rise through Donald Trump.
Malcolm Turnbull gave money to a netball court.
In Australia, a third of people don't have permanent, secure, full time employment. Wage growth has stalled. Inequality is increasing, as is what it costs to live.
We are the first generation worse off than our parents. But we're giving big businesses tax cuts and cutting from schools, hospitals and infrastructure.
Global-warming-powered storms have bleached the Great Barrier Reef. Fires turned sections of Tasmania's world heritage forests to ash. And coasts of Sydney are being smashed by storm surges.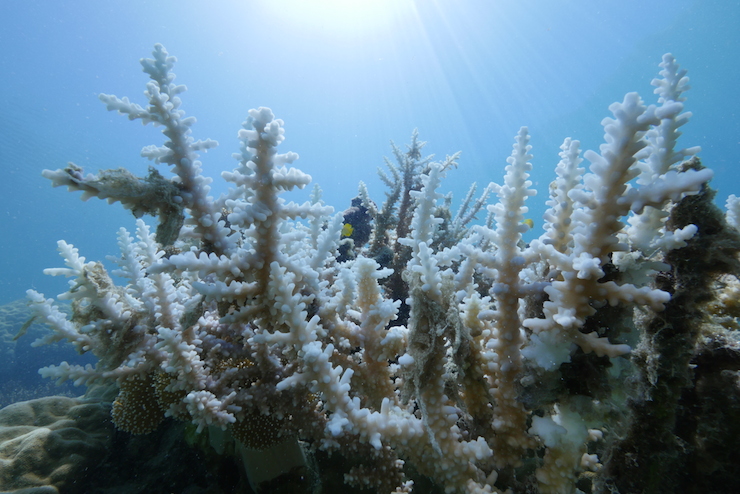 Almost 2,000 people languish in indefinite and illegal offshore detention, and 30,000 live in limbo in Australia, unable to rebuild their lives.
As a country, we face serious challenges. We're at a crossroad. Across the world, we've seen the potential responses to facing these fears: either unity or division.
HOUSE AD – NEW MATILDA NEEDS YOUR HELP. OUR LATEST FUNDRAISER ON POZIBLE IS HERE. HELP US PAY OUR HUGE LEGAL BILLS AND KEEP INDEPENDENT MEDIA ALIVE!
In this election – in just the next two weeks – there is a brief and critical window to assist us all stand up to fear and face it head on.
The hard-right faction of the Coalition has been waging an uncivil war since Malcolm Turnbull took over. Post election, if the Coalition wins, that power struggle will intensify.
Ominously, on the polling we've commissioned, Pauline Hanson could rejoin the Senate. Last time she was elected, she pulled the Liberal Party so far to the right that Australia became a more fearful and hateful place.
In the House of Representatives extreme right-wingers like Peter Dutton, George Christensen and Andrew Nikolic are fighting for their seats. This hard-right bloc destroyed the anti-bullying program Safe Schools.
But, with just two weeks left before we all head to the polls on July 2 another future is possible.
GetUp polling shows that despite George Christensen having a margin of 7.6 per cent, he is now 50/50 to lose his seat. In Bass, Andrew Nikolic has slipped behind and is on 49/51. Rob Oakeshott stands a chance in the seat of Cowper against the Nationals' Luke Hartsuyker; and the list goes on.
What does it say to the one-third of Australians who are from a non-English speaking background that we would call immigrants "illiterate and innumerate", simultaneously "languishing on welfare" and "taking our jobs". People who come here for a better life, an education, a job an opportunity?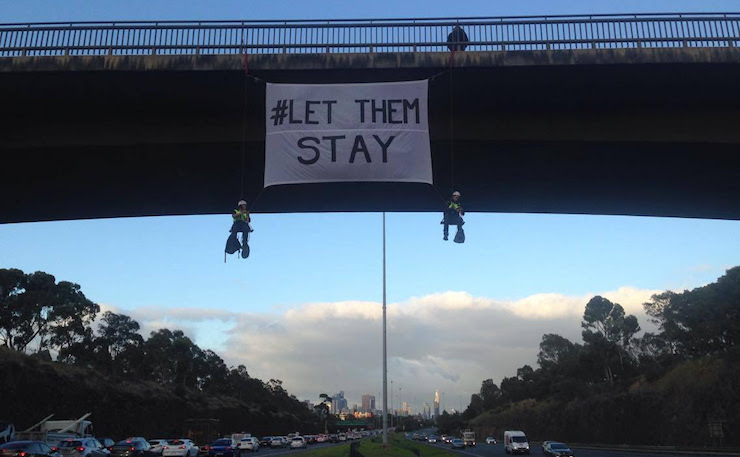 If we miss this moment to act on global warming, it won't just be our economy that suffers. Whole nations will be disrupted and displaced. Will we swallow fears and fail to answer the calls from vulnerable people to help them? Can we show greater compassion for those in need?
I represent a community of over a million Australians who choose hope and are prepared to do something about it.
This election, they have been more active than they ever have before.
Five nights a week, in numerous locations across Australia, hundreds of people are volunteering their time to jump on the phones, to talk to people in the marginal seats held by the hard-right. People want a safe, hopeful and compassionate country. It's not a hard sell.
And we're going to be more active than ever in the lead up to polling day. We'll be out there talking to people about what's at stake, where it matters in the best way we can.
These are everyday people who know that we can see better leadership than what we have – and they're willing to push for it. That won't stop or stall after July 2. The people picking up the phones to talk to voters are living proof of there still being hope, optimism in the community.
We will always have fear. But we can't let it lead us. We can't let fear exploit us and the hate of others shape us and our country.
This election is anything but boring. It's tremendously important. We face grave challenges and we must decide how we face them. Do we build a future together, or do we let those who seek to benefit from fear and hate, who entrench the interests of powerful corporates and abuse innocent people indefinitely in offshore camps?
People aren't apathetic, they're engaged – and they're mad enough to volunteer in droves. This week they will pick up the phone, knock on doors, donate money for ads, hand out how to vote cards at pre-polling booths, and talk to strangers.
People are worried, people are angry, but we're not scared. We are resolved.
HOUSE AD – NEW MATILDA NEEDS YOUR HELP. OUR LATEST FUNDRAISER ON POZIBLE IS HERE. HELP US PAY OUR HUGE LEGAL BILLS AND KEEP INDEPENDENT MEDIA ALIVE!

Donate To New Matilda
New Matilda is a small, independent media outlet. We survive through reader contributions, and never losing a lawsuit. If you got something from this article, giving something back helps us to continue speaking truth to power. Every little bit counts.