The battle for equality in society must go on, but it starts with an acknowledgement that the attack in Orlando was a hate crime, writes James Atkinson.
When Omar Mateen stepped into Pulse nightclub and committed a heinous crime, he was not simply taking aim at a few gay people, but at the entire LGBTQIA community.
This event has been declared the deadliest massacre in modern United States history. At the time of writing, we know that 50 beautiful lives have been lost and 53 others seriously injured.
We forget, because the Western queer movement has progressed so rapidly in the last decade, that LGBTQIA individuals struggle to live proudly and openly in our daily lives. Those outside the community don't realise that we're scared to publicly express our identities for fear of abuse and ridicule, and because of this some die without ever truly accepting themselves.
That's why safe spaces, like the Pulse Nightclub are so important.
Gay venues are among the few places where LGBTQIA people can feel truly honest, and accepted. They are sanctuaries for openness, where people are celebrated for their identity, and are able to feel comfortable doing so.
When Omar Mateen stepped into Pulse, he violated this.
This act of hatred is a threat to safe spaces, like Pulse, everywhere. It is a threat to the culture of openness and acceptance that is fostered within these spaces. It is a harsh reminder that the daily bigotry, ridicule, abuse and violence which LGBTQIA folk experience well and truly reaches every aspect of their existence.
The impacts of this horrific act of hatred have no doubt impacted those who identify within the LGBTQIA community, not just in the United States, but across the world.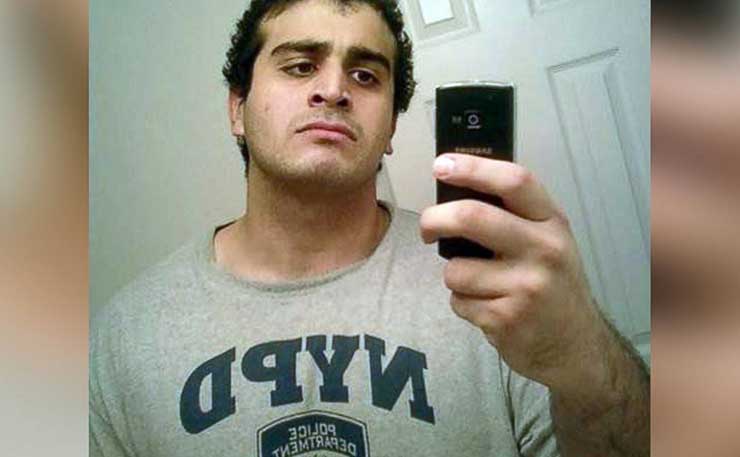 It's a painful reminder that we still have so far to go on the road to equality and acceptance.
Love and support for the LGBTQIA community has been expressed across social media, in vigils, and via visual expressions of solidarity such as Sydney Town Hall and other monuments being lit up in pink.
Yet, many of our leaders, media outlets and peers refuse to admit that this was a hate crime against the LGBTQIA community.
When our own Prime Minister Malcolm Turnbull addressed the public, he made no such reference to this. Nor have media outlets within Australia and abroad.
Instead, they have too readily framed this as an act of terror, politicising the issue to justify interventions in Syria and tougher terrorism laws.
Putting aside debates over whether or not religious extremism existed within Mateen's motives, none of which are yet to be entirely proven, the framing of this issue to benefit the agenda of bigots, politicians and the ignorant is in itself a farce.
These are not the only injustices which have occurred in the hours following this attack.
We've seen bigoted outcries against the Muslim community too, yet these perpetuators happily forget that many Muslim people identify as LBTQGIA, and their anguish is also being ignored.
We've seen amazing photos of hundreds of people lined up to donate much needed blood to support victims of the attack, so much so that many had to be turned away. Yet, despite this, gay men are still unable to donate blood to support their queer friends, while it is entirely legal for one to possess a murderous weapon. The same weapons used by Omar Mateen.
We've seen dozens of media outlets publicise the names and faces of the victims of the attack in Pulse. Yet these editors and journalists have not considered the implications of publishing such articles.
Some of the Pulse victims may have never had the chance to come out to their friends and family, perhaps due to the very hate which caused their deaths. By sharing these names and faces with their international audiences, they may be outing these victims on a scale which they would have never wanted.
We must acknowledge that this was a hate crime. An act of terror, yes, but this terror was directed toward the LGBTQIA community and the people within it. We must acknowledge that these victims were queer, people of colour, young, and gender non-conforming. Some of the victims may have never had the chance to come out to their friends and family, and now they never will.
For LGBTQIA individuals, this attack is a painful reminder that there are people who would rather see us dead than living openly and honestly.
We must stand in love and solidarity with our queer friends. Today we can mourn, but tomorrow we must fight.

Donate To New Matilda
New Matilda is a small, independent media outlet. We survive through reader contributions, and never losing a lawsuit. If you got something from this article, giving something back helps us to continue speaking truth to power. Every little bit counts.