The Victorian Government has unveiled a new approach to cutting greenhouse gas emissions, announcing today it will bring on legislation to ensure net-zero pollution by 2050 through a series of five-year targets.
The legislation will be introduced later this year, but it's unclear how deep the initial 2020 cuts will be. Despite this uncertainty, environmental groups have hailed the announcement.
"They are at least indicating the direction they want to go, and that is towards net zero emissions. We're saying good on them for that," said Cam Walker, campaigns director at Friends of the Earth.
He said it was an important step that the first emissions reduction target has been moved to 2020, rather than 2025 "because we need action now, not in 10 years".
"The proof of the pudding on this, though, will be the legislation they're going to table later in the year," Walker said. "When we see that 2020 target, that will be the point you say either this has worked or it hasn't."
Chief Executive Officer at Environment Victoria, Mark Wakeham agreed that the state needs to see sharp cuts soon, but he said the headline figure of net-zero pollution by 2050 carries "some immediate implications".
"Pursuing new coal or gas projects is inconsistent with a plan to decarbonise the economy: Instead we need to embrace our renewable energy resources," Wakeham said.
We'll build a clean energy economy for everyone because supporting renewable energy means supporting jobs. #springsthttps://t.co/gc3if3ehZ7

— Daniel Andrews (@DanielAndrewsMP) June 9, 2016
The Labor party's emissions reduction targets would be supported by a 'pledge' system known as Take2. It's designed to bring together community and business, as well as government departments which will be expected to cut their own carbon pollution over time.
Today's announcements follow from the recommendations of a major review of Victoria's Climate Change Act, which the government endorsed almost in full. A series of other reviews – into renewables and coal mining, coal seam gas, and forestry – have also been set in motion, with new policy directions expected to be announced later this year.
In keeping with this new trajectory, Premier Daniel Andrews this morning heralded a new age where "Victoria is once again leading the nation when it comes to tackling climate change".
Environmentalists say it's too early to make that claim, arguing a strong Victorian Renewable Energy Target is an essential companion to any targets, and that the state's (particularly dirty) coal industry must be phased out.
 South Australia has also set a target of net-zero emissions by 2050.
The Greens agree that coal mining and energy production must be rolled back as a matter of priority, and state Climate Change spokesperson Ellen Sandell criticised the government for being too slow to act.
"Setting a process to do something off into the future is not really good enough at this stage," she said. "Yes we have this long-term target, but it seems like they're pushing all the hard action past the next election, [and]past the election after that".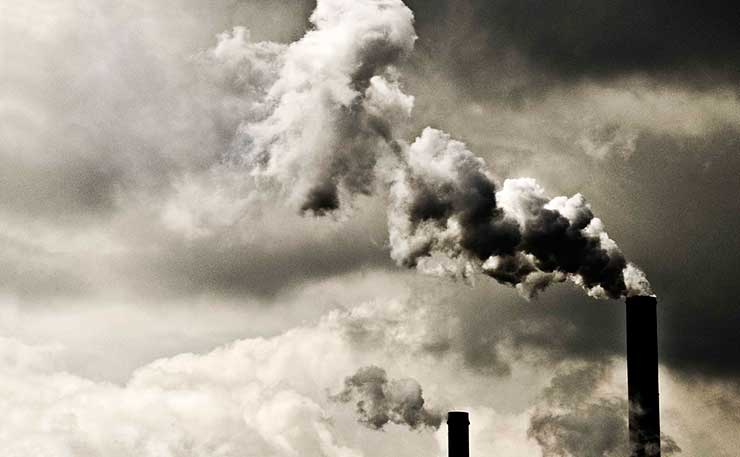 Despite being disappointed with the pace of change, Sandell said the Greens' approach "is always to take steps forward on the issues we care about". The government will almost certainly need Greens' votes when it seeks to legislate its plan later this year.
With Greens support, the Labor party would need to win over two out of five other upper house members. It seems unlikely they can bank on the support of the Victorian Liberal party.
In a statement to media the Opposition has attacked the government's announcement, claiming "Daniel Andrews is so desperate to save his own job that he is prepared for thousands of Victorians to lose theirs".
"The Andrews Government's target to eliminate all coal-fired electricity in Victoria will cost thousands of jobs and jack-up the electricity bills of every single home and business," the statement said.
"The Andrews Government is in complete disarray, announcing new disasters to cover up existing disasters, without any care for people's jobs or cost of living."
For Mark Wakeham, the alternative to not phasing out coal is the bigger issue.
"Since the independent review of the Climate Change Act was completed late last year, we've seen an unseasonably early bushfire devastate Wye River in the Otways and unprecedented fires destroy ancient forests in Tasmania," he said.
"We're now seeing the Great Barrier Reef bleach and die before our eyes.
"Internationally, we're seeing record low ice levels in the Arctic, with the possibility of no sea ice this northern summer – a tipping point that was thought to be decades away. Each month this year has been the hottest on record globally.
"This is all consistent with a frightening shift in how the Earth is responding to the climate pollution we're creating. The time for action and leadership is now."

Donate To New Matilda
New Matilda is a small, independent media outlet. We survive through reader contributions, and never losing a lawsuit. If you got something from this article, giving something back helps us to continue speaking truth to power. Every little bit counts.