Today marks nearly 50 years since Al-Naksa, the occupation of the West Bank and Gaza by Israel. Amin Abbas issues an impassioned plea for Australians to take notice.
"Why you taking him?" Antonio Maurecios asks Israeli soldiers arresting a Palestinian child.
In the video, filmed in Hebron and circulating on social media, Antonio – an Italian human rights activist – was himself arrested.
Antonio's crime is protecting children, the footage showing him seconds later trying to block the heavily armed soldiers as they were violently shoving a second Palestinian boy into the army jeep.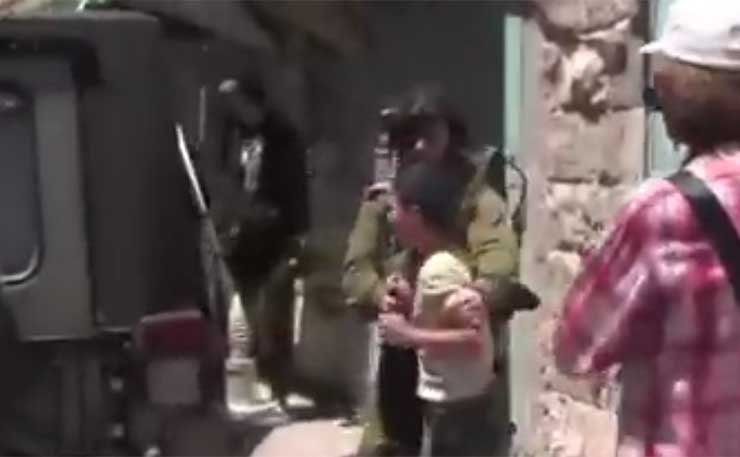 As the boys were taken by the army, Antonio was pushed to a police van.
It is no accident that Antonio is handled by the police and not the army.
His punishment may involve short-term detention, harassment, deportation and a ban from re-entering the occupied West Bank. As for the Palestinian children, the world's fourth most powerful army is mobilised to handle the grave existential threat they pose to the state.
Today, Palestinians will be marking 48 years since Al-Naksa, the occupation of the West Bank and Gaza after the six-day war, and find their children suddenly at the centre of the struggle.
While the circumstances of the boys – aged around 9 and 10 – are unverified, child detention of Palestinians is commonplace in Israel. The children are often detained at night, regularly subjected to physical violence, systematically tried in military courts and forced to sign confessions in Hebrew – a language they don't speak or understand – and denied access to their parents.
A few weeks ago, pale and distressed Dima al-Wawi, a 12-year-old girl from Halhoul near Hebron was freed six weeks before the end of her sentence. Dima was detained near an Israeli settlement not far from her home and convicted for allegedly hiding a knife under her school uniform.
Dima apparently admitted to voluntary manslaughter and bearing a knife, and was sentenced to four-and-a-half months' imprisonment. Her parents were fined $2,000.
Dima's ordeal wouldn't have happened had she been an Israeli. Incarceration of minors under 14 is barred for Israeli citizens.
According to B'Tselem – an Israeli human rights organisation – Dima was interrogated twice without the presence of a lawyer or her parents. It is a practice common in Israeli military courts, subjecting Palestinians to a legal system starkly different to that of their neighbours, Israelis living  in settlements deemed illegal under international law.
On the 23rd May, 18-year-old Sawsan Mansour from the village of Biddu faced a graver ending, bleeding to death at the Beit Iksa checkpoint.
The gifted high school student was planning to study law in New York, where her uncle lived. Instead, skinny Sawsan was executed by Israeli soldiers for bearing a knife as she approached the checkpoint.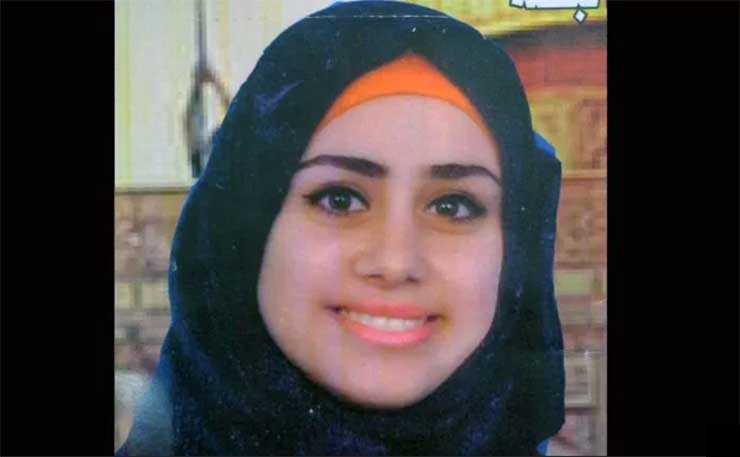 Sawsan's father witnessed his worst nightmare unfold, finding out about his daughter's death as he approached the checkpoint on his way back from work.
Recently, the parents of teenagers in Qabatiya, a small Palestinian town near Jenin in the north of the West Bank, suffered a new form of paranoia: martyrdomophobia.
For weeks, boys from the town would head to school in the morning and get executed at checkpoints by midday, part of a futile wave of knife attacks by the teenagers against heavily armed soldiers.
Denying families closure and fueling more anger, the bodies are held by the army and handed back weeks later – but only after families sign documents committing to their immediate burial, and no autopsy. Often, the family homes are also demolished as punishment.
Qabatiya, a symbol of anti-Israeli defiance during the first intifada in 1987, was split by this phenomenon. The young sought to honour the courage and sacrifice of their friends and schoolmates. The old mourned their precious offspring, and were tortured with the questions "why?" and "who is next?".
In 1979, Dima's hometown was placed under a two-week curfew after two Palestinian teenagers were killed by Israeli settlers in response to stone throwing. The collective punishment also included banning the sale of agricultural produce, the source of income for the town.
And when settlers again claimed stones were thrown some months later, all women and children were held outdoors on a rainy night for interrogation, and the men were held in the town's main square until morning, while soldiers went house-to-house beating people and damaging property.
Such crimes are not isolated incidents; they form the daily experience of Palestinians. The events at Halhoul in March 1979 – including the collective punishment of the people – appeared in a report to then prime minister Menachem Begin.
The report also documented the torture and humiliation of prisoners by soldiers and settlers, accounts of beatings, brutal treatment and even murder with impunity.
"There was no reaction, because the victims are just Arabushim [a derogatory Hebrew term for Arabs]," Noam Chomsky wrote, quoting journalist Yoram Peri, in the 1988 article 'Scenes from the Uprising'.
Then and now, Palestinians of all ages continue to endure this brutal occupation. Land theft and illegal settlement are intensifying, restriction of movement and collective punishment are worsening, water theft and destruction of agriculture are accelerating, military brutality – even against children – is escalating, while the indifference of the wider Israeli society is growing.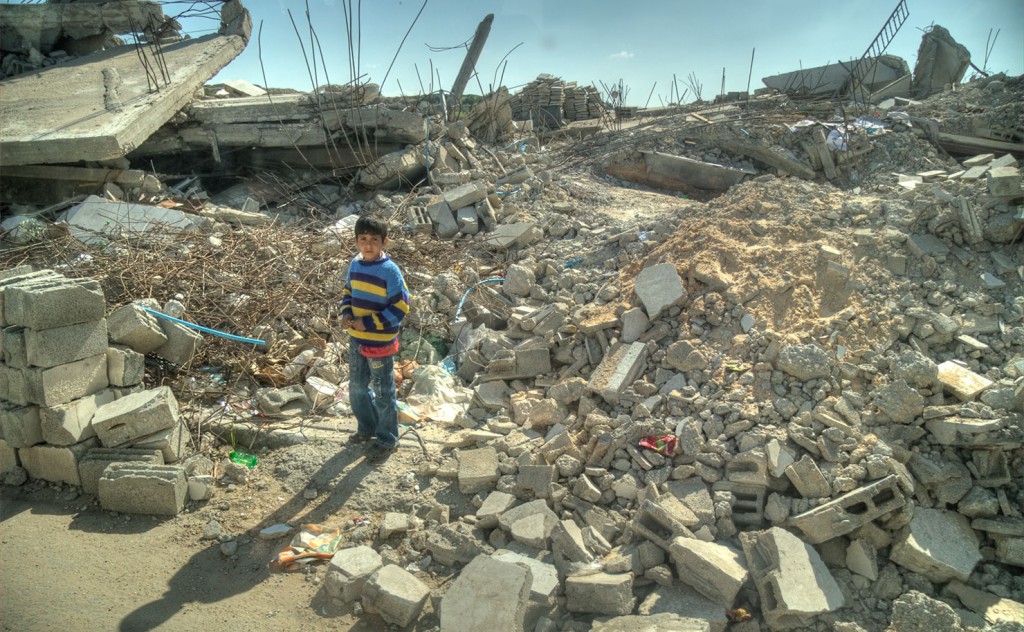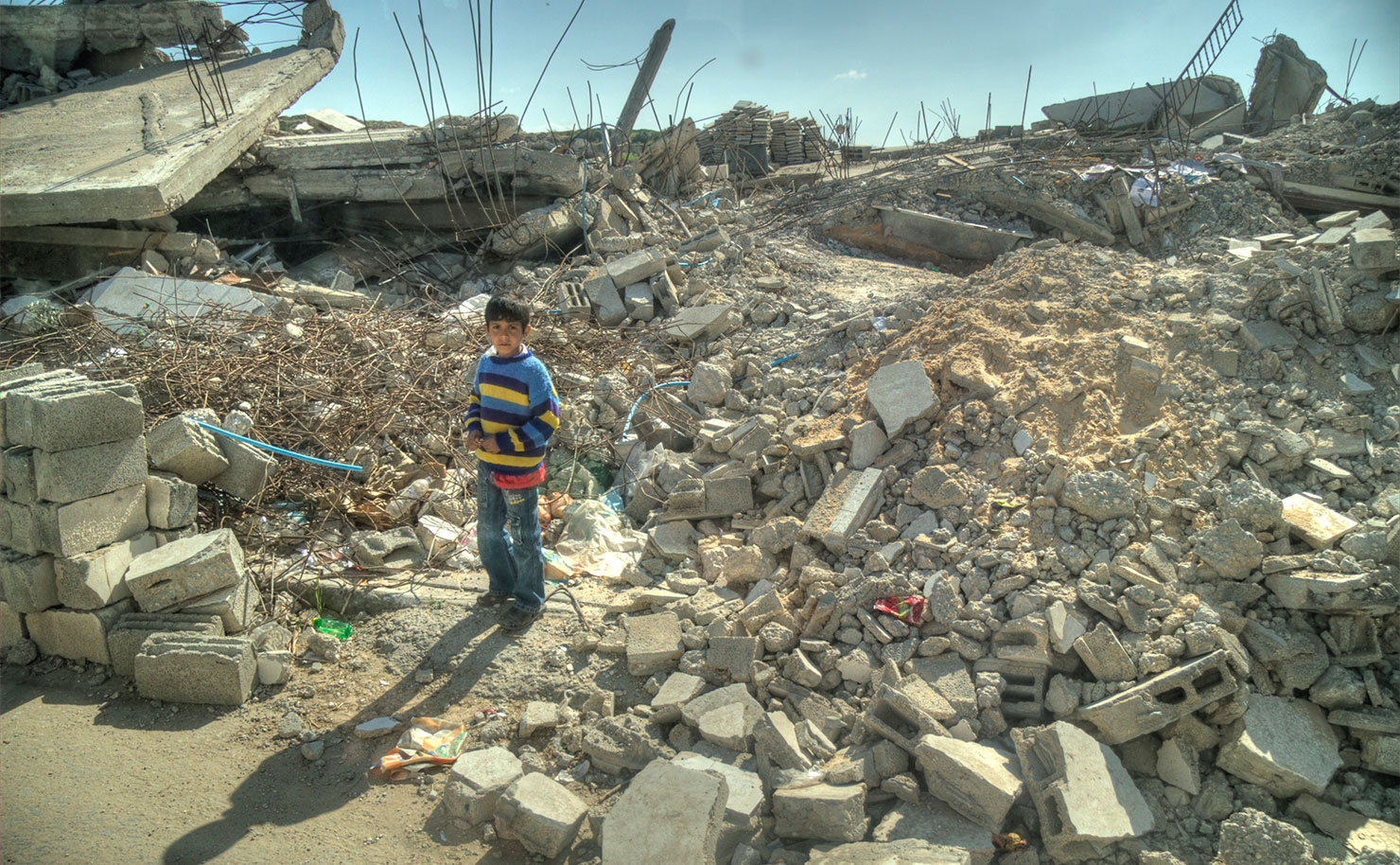 The one crucial difference since the events of 1979 is the presence of something called "the peace process".
Dima and her generation, who were born and grew up in the shadow of this mythical process, are not bothered about their poor schooling, inferior healthcare and lack of opportunity. It is the experience of powerlessness in the face of daily injustice they can no longer endure.
Humiliation at checkpoints, the settlers' violence and abuse, their parents' agony and resignation and the sight of their close friends or siblings in detention or getting shot.
They learned three inescapable realities; the world is not bothered about them; their leadership only serves the hand that feeds it, which ultimately serves the occupiers; and freedom is never voluntarily given by the oppressor, it must be demanded by the oppressed.
In Halhoul, Qabatiya, Biddu and everywhere else, they crave freedom – to move, to live and to dream. To dream of being the future Ronaldos, Messis and Maurecios, not future martyrs.
They want to be the doctors, teachers, engineers and astronauts, free and dignified citizens in their own homeland.
It may not seem that way, but the youth of Palestine are not targeting Israeli soldiers. They know they can't reach them.
It is all of us they are trying to reach, to stab us with their knives and say: "We are dying to live – help us!"

Donate To New Matilda
New Matilda is a small, independent media outlet. We survive through reader contributions, and never losing a lawsuit. If you got something from this article, giving something back helps us to continue speaking truth to power. Every little bit counts.