Researchers at James Cook University are honing techniques to translate peoples' concern for ecosystems like the Great Barrier Reef into individual action, as the threat posed by marine plastic pollution takes a leading role in the debate around our oceans' health.
The group has focused their efforts on single-use plastic bags, which represent a significant threat to the Great Barrier Reef, and they hope campaigns to spur individual action will lead to a more structural shift.
The scourge of marine plastic pollution is increasingly being recognised as a major threat to the health of the seas, and also possibly ourselves through the seafood we ingest.
Professor Lynne Eagle is an expert in social marketing at James Cook University, and said the obvious solution to the damage single-use plastic bags are doing to marine ecosystems like the Reef is for governments to ban them.
"It's been so successful in places like South Australia, who were the leaders on this," she said. "There is tremendous success evident there and also tremendously high public support."
Prof Eagle said "there's an inertia that [the researchers] just can't fathom" in the refusal of governments in New South Wales, Queensland and Victoria to ban the bags.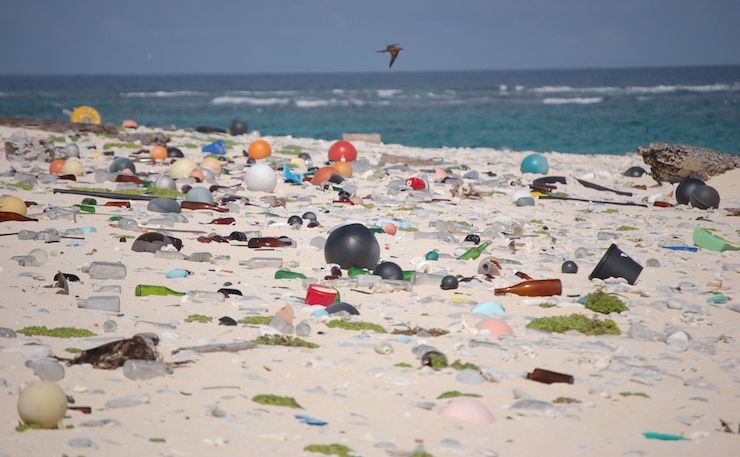 Like carbon emissions, plastic production boomed after 1950. In 1964, only 15 million tonnes were produced, but by 2014 that number had jumped to a staggering 311 million tonnes.
Around 80 per cent of marine and coastal waste is plastic, and around 10 per cent of that is made up of whole or fragmented plastic bags. It's estimated between four and five trillion plastic bags are produced each year.
According to a Senate Report tabled last month, plastic production is expected to quadruple again by the middle of this century, exacerbating the already "toxic tide".
The JCU researchers are developing social marketing campaigns to build community awareness and support, and hope to bolster the case for a more structural response to the damage being done by plastic bags.
As part of a recent study, they asked visitors to Reef HQ – the world's largest living coral reef aquarium, in Townsville – about their intentions to cut down their use of plastic bags. Six months later, they surveyed them on how those good intentions translated into action.
"We had moderately high awareness but they weren't making that very clear connection between their specific behaviours and the consequences," Prof Eagle said.
"It was something a bit too abstract for them. Life got in the way: habit, laziness – 'the shops give me bags so I just use them without thinking' – and so the question is how do we break that cycle," she said.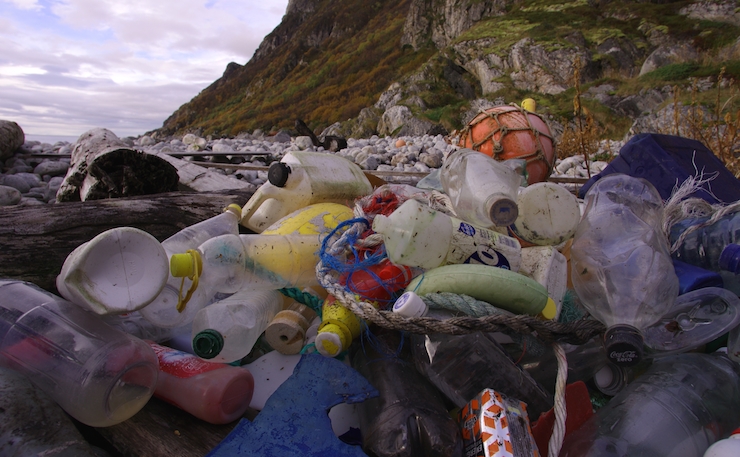 Prof Eagle said her research is geared at getting "people to mobilise together, on an individual level, and pressuring the government to take a deep breath and act". She said the research showed just providing information was not effective and that people needed and wanted to be regularly reminded of the damage their consumption is doing.
One of the models being explored is integrating education about the damage plastic bag use does into eco-tourism experiences, to help people join the dots between their everyday lives and the natural environments they love.
Prof Eagle said it is hoped the issue will reach a "tipping point" similar to what's occurred with smoking.
The research comes at a critical time for the Reef. Around 93 per cent of the Great Barrier Reef has been bleached white over recent months, resulting in the death of 35 per cent of corals on parts of the natural wonder.
As the Reef struggles to cope with this climate-driven catastrophe, researchers are looking for ways to improve its health before warming waters inevitably do more damage. Prof Eagle said now that it's clear "the Reef could be trashed in your actual lifetime," people are looking for ways they can help.
Avoiding single-use plastic bags is an obvious place to start.
The James Cook University Researchers are planning a pilot study on Magnetic Island – off the Queensland coast, near Townsville – which they hope will build the case for more state-wide bans. Through the study, the researchers hope to "show that it's possible, [and]support the lobbying of both state and federal governments to really embrace this," Prof Eagle said.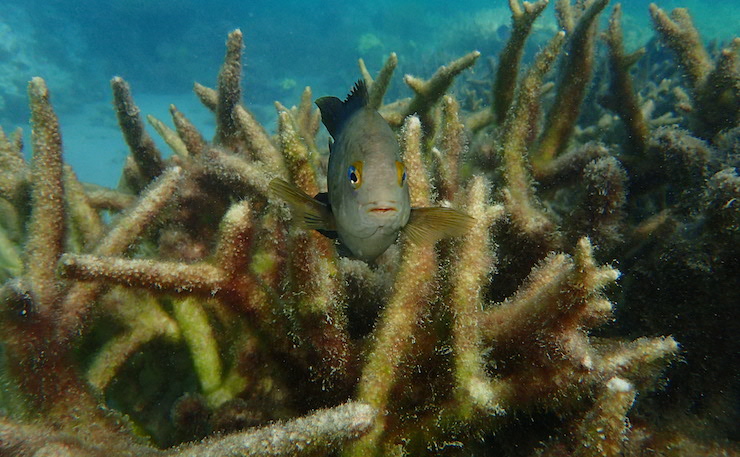 "Magnetic Island has always been very progressive for things like solar energy, and the various businesses over there are very eco-friendly," she said. "They've tried in the past to get support for banning plastic bags.
"It's a self contained community. The only access is via ferry, and the ferry people are quite prepared to support us in this, so we can start getting messages out through them.
"When tourists get onto Maggie, if we've got the majority of those businesses that are actually supportive of it, then you'll have an integrated approach and people will understand they have to change their behaviour," Prof Eagle said.
This social marketing effort to reduce single-use plastic bags may be eagerly watched by the three big states yet to introduce a ban: New South Wales, Queensland and Victoria. Each of them is currently considering either an outright ban, or other means of reducing the usage of single-use plastic bags.
According to the Victorian government, between seven and eight billion plastic bags are consumed nationally each year.

Donate To New Matilda
New Matilda is a small, independent media outlet. We survive through reader contributions, and never losing a lawsuit. If you got something from this article, giving something back helps us to continue speaking truth to power. Every little bit counts.