The Solomon Islands have lost five atolls and seen at least six more severely eroded, as sea levels rose over recent decades, according to a study published in the journal Environmental Research Letters.
Australian researchers used time-series aerial and satellite imagery dating back to 1947 to identify "five vegetated reef islands that have vanished," and "a further six islands experiencing severe shoreline recession".
The Solomon Islands are home to around 560,000 people, who live on a combined land mass roughly two and a half times smaller than Tasmania. The archipelago is comprised of more than 1,000 islands, but the researchers studied just 33 of them, on the outer edges of the barrier reefs.
The five islands which have already been claimed by rising seas were not inhabited, but the study did identify two villages which have already been forced to relocate. The six islands that have been severely eroded lost between 20 and 62 per cent of their landmass, respectively.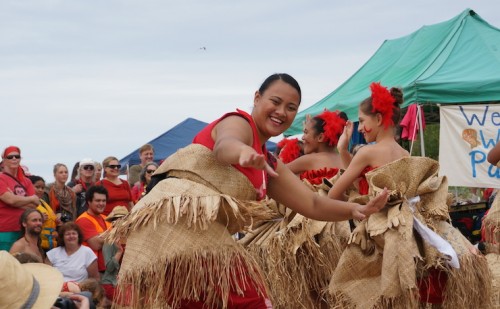 More than 350,000 square metres have been reclaimed by the sea, researchers said. That represents an area equivalent to roughly 15 per cent of the Australian Capital Territory. In a sign of troubles to come the study said Taro, the capital of Choiseul Province, "is set to become the first provincial capital globally to relocate residents and services due to the threat of sea-level rise".
Last month New Matilda reported on the mass-evacuation already underway at the Carteret Islands, which are located the north of the Solomon Islands. There, schools have closed as food gardens are destroyed by climate change and children are left short of nutritious food.
As the impacts of rising sea levels begin to be felt, predictions are growing steadily worse.
The Intergovernmental Panel on Climate Change had forecast sea-level rises in the order of one metre by the end of this century, if emissions are not constrained. But a recent study from renowned climate scientist James Hansen suggests the ocean could rise by "several metres" across a similar time-frame.
The study of the Solomon Islands comes amid growing calls for an end to Australian coal exports, after thousands blockaded the Newcastle Coal Port over the weekend. A contingent of dancers from the Pacific Islands shared some of their culture with demonstrators, moving some to tears.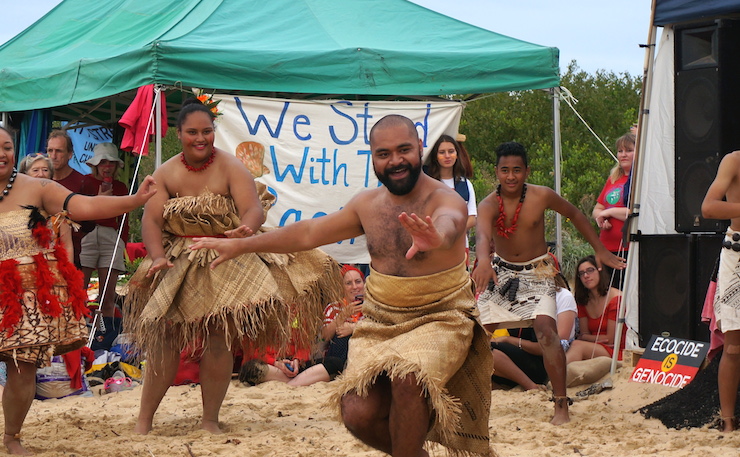 Zane Sikulu, whose family immigrated from Tonga, where many of his relatives still live, told New Matilda that "once the land goes away, then the culture and the history are not too far from it".
"When my granddad passed away – I would've been about five, it was a long time ago – we planted a mango tree on the property," he said. "It would've been about 10 or 15 metres out from the water, but in the time between then and now, the water has just slowly eroded the land away to the point where the tree has been poisoned by salt water and now it's gone.
"Our families are like trees. It doesn't matter which way the branches grow, or where the leaves fall, so long as the roots are planted into the ground strongly enough, that tree's going to grow and it's going to thrive.
"But what happens when the water comes and poisons that tree? Then the tree is going to die at some point. That's pretty much what's going to happen to our whole entire country," he said.

Donate To New Matilda
New Matilda is a small, independent media outlet. We survive through reader contributions, and never losing a lawsuit. If you got something from this article, giving something back helps us to continue speaking truth to power. Every little bit counts.