National Congress is facing a huge dilemma going forward, while one frontline legal service will lose most of its funding at the end of 2016 after also being passed over. Changes to Work for the Dole in mainstream services but not in First Nations communities have also been dubbed 'discriminatory'. Max Chalmers reports.
The independent representative body for Aboriginal and Torres Strait Islander peoples has been left in "crisis mode" with the government declining to reverse earlier cuts in its 2016 budget.
Rod Little, Co-Chair of the National Congress of Australia's First Peoples, said the organisation had already lowered staff numbers and limited spending, but would only be able to continue on until mid-2017 if more support was not provided.
Since the abolition of the Aboriginal and Torres Strait Islander Commission by the Howard government in 2005, Congress has emerged as a major, nation-wide representative body. In 2014 the Coalition cut the $15 million worth of funding previously allocated for Congress over the forward estimates.
While Congress has tried to forge a path independent of government and raise funds via other channels, the decision not to return any funding in the 2016 budget is a blow.
"We are very much in a crisis mode, like many other Aboriginal organisations around the country," Little told New Matilda. "What we saw was that this government decided not to fund us a commitment so that we can continue our work, and work towards implementing our sustainability strategy. We went from about 30 staff to about five or six."
Another one of those organisations, the Central Australian Aboriginal Legal Aid Service (CAALAS), has been left in an even more precarious position by the budget, with funding due to dry up at the end of the year.
CAALAS CEO Eileen Van Iersel said her organisation – which provides frontline legal services across a 900,000 square kilometre area – received around three quarters of its funding from the Attorney-General's office. The funding was extended earlier in the year but only for six months.
"I'm certainly very, very worried about the organisation," she said. "I'm also very concerned and worried about the community that we provide a services to. I mean we provide a service to the bush court circuit, to various communities as far as Elliott, so it's a vast area."
She said the organisation would not go down without a fight, but that if CAALAS were to go under it would lead to increased failures in court attendance, higher numbers of people in custody, and "poorer legal outcomes". In February alone, she said, CAALAS receptionists had fielded nearly 4,300 calls.
Inaction in the Indigenous Affairs portfolio has provoked criticism since Scott Morrison unveiled his first budget last week.
While debate rages over the government's $751 million youth jobs and training program Youth PaTH – which includes a major internship component – questions have been asked about why punitive measures have remained in place in regional areas.
Changes announced in the budget mean most jobseekers will not be pushed onto Work for the Dole until they have been unemployed for 12 months. But those in the regionally based Community Development Program (CDP) – over 80 per cent of whom are Indigenous – will still have to do up to 25 hours of a 'work like' activity every week, from day one of unemployment.
Department of Prime Minister and Cabinet officials have argued the CDP equivalent can not be compared to the mainstream Work for the Dole program and that thinking of it as such ignores the flexibility offered to those in regional areas.
Yet the government's own Guidelines Handbook makes it clear that Work for the Dole continues to play a central role in the CDP, outlining the rules for the program and mentioning it 90 times across its 83 pages. This includes a strict compliance regime, which the government recently tried to tighten further, only to be thwarted by the Senate.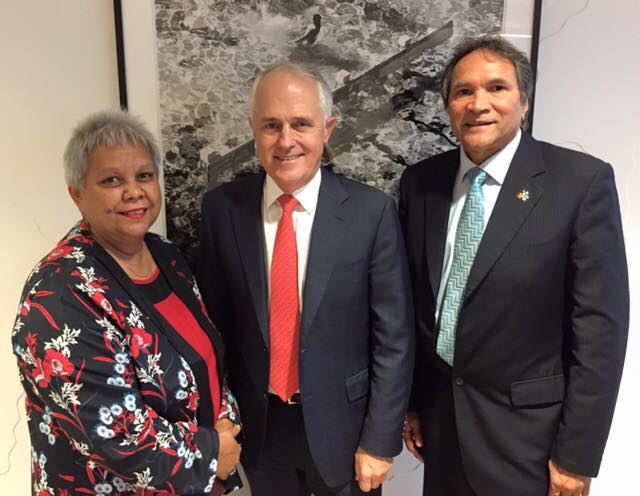 Lisa Fowkes, a researcher at ANU's Centre for Aboriginal Economic Policy, said there was a "real divergence" between the opportunities offered to those in regional areas on the CDP and others receiving mainstream welfare and job services. Under 25s who accept one of the new internships offered under Youth PaTH will be given an extra $200 per fortnight.
"The interesting thing is that the government has clearly recognised that, particularly for young people, there is a need to offer much better opportunities with some reward for effort as an alternative to Work for the Dole," Fowkes said. "In CDP communities, which have a lot of young people in them, they continue to be expected to work 25 hours a week form day one of unemployment without that prospect of additional financial reward and very little opportunity for either ongoing work or increased qualifications."
Unlike in the cities, those requirements are placed on all welfare recipients aged between 18 and 48 who are assessed as being able to work.
Greens Senator Rachel Siewert described the situation as "unfair".
"Having one change for the broader community but leaving unchanged harsh policies in Aboriginal communities smacks of discrimination that must be addressed," she said.
"I urge the Minister for Employment and Minister for Indigenous Affairs to explain why these different decisions were made.
"Across the board we must move away from paternalistic top-down approaches to helping people into employment."
In his 2016 Closing the Gap address, which revealed limited progress in key areas, the PM vowed to do things with First Nations peoples, not to them. Rod Little said the budget had not lived up to that mantra.
"We find the way the government and the Minister [for Indigenous Affairs]behave at the moment is doing thing to us, including through the budget, and not with us," Little said.
The Minister for Indigenous Affairs and the Attorney-General were contacted for comment.

Donate To New Matilda
New Matilda is a small, independent media outlet. We survive through reader contributions, and never losing a lawsuit. If you got something from this article, giving something back helps us to continue speaking truth to power. Every little bit counts.