The death of a young man in Queensland has provoked questions about the safety of the program, while drawing attention to the disparity between those forced to work for welfare, and those employed in a regular job. Max Chalmers reports.
Toowoomba, in regional Queensland, is not the place you would expect to find Australia's chief unionist on a weekend marking international action for workers' rights.
But in the wake of an accident that has shaken the nearby town of Meringandan, and provoked deeper questions about the treatment of Australians unable to find work, it's where ACTU President Ged Kearney decided to spend part of the weekend, joining a procession of around 250 people commemorating May Day.
Two weeks earlier, 18-year-old local Josh Park-Fing had been working at the Toowoomba Showground. Josh had been cleaning the site and collecting wheelie bins and chairs – a seemingly innocuous task. But as the young man rode around the grounds where the show is held, something went wrong. A tractor pulling the flatbed trailer on which Josh perched reportedly slipped a gear. Apparently jolted by the change in momentum, the teenager fell from the trailer and was killed.
Hailing from Meringandan, Josh's death left the small community in a state of shock and mourning, with a funeral held on Friday.
The nature of the work he was doing also ensured the story reached far further, eventually drawing Kearney to visit, and eliciting expressions of sympathy from a government Minister, the opposition, and the Greens.
Josh had been working as part of the Federal government's work for the dole program.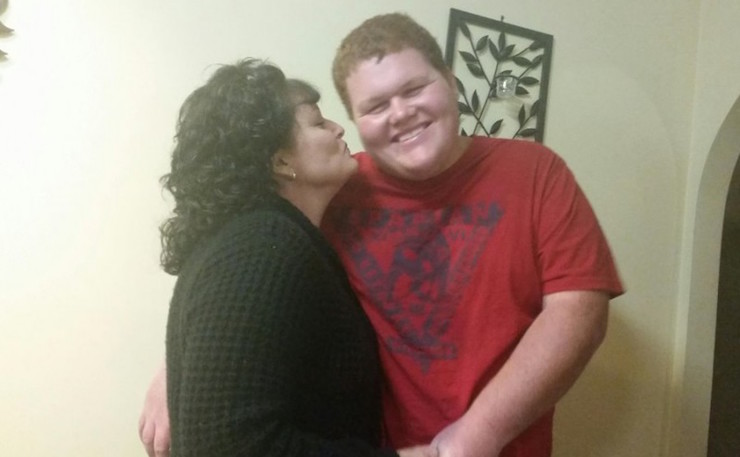 On the very same day the young man was killed – in a grim coincidence – a group of unionists, social workers, activists and unemployed workers met in Melbourne. The conference was organised by the Australian Unemployed Workers' Union, and heard testimony from people placed in Work for the Dole programs about the absence of proper safety measures on their sites. Little did they know that at the moment they were discussing these problems, the program claimed what may be its first fatality.
In the wake of the accident, Josh's family have kept a low profile and requested privacy. They did not take part in the weekend's May Day procession.
But their son's death has drawn attention to a disparity which the ACTU is now describing as a form of discrimination.
People like Josh may be effectively exchanging their labour for payment but, as the Department of Employment is keen to emphasise, they are not considered paid workers. In spite of performing what are called "work-like" activities, and facing the kind of repercussions a regular employee might face if they fail to perform their tasks (i.e. non-payment) they do not enjoy the same rights.
It's a legal distinction that endures even after death.
According to the Department of Employment, those on Work for the Dole sites generally do not qualify for state and territory Workers' Compensation schemes. As a result, the Department has its own insurance scheme, one which the ACTU claims is far less generous than the entitlements open to regular workers.
In a statement, the ACTU told New Matilda that dependents of a worker killed at work could be entitled to up to $500,000, depending on circumstances. Under the Department of Employment's insurance scheme, the maximum payment is just half of that, coming in at $250,000.
A spokesperson for the Department confirmed the $250,000 cap, but said their insurance policies were comparable with those available to volunteers. "The Department's insurance policies are not workers' compensation policies," they said.
In the Union's view, the discrepancy in entitlements is indicative of a bigger problem.
"Our key concern is that the government is supporting and indeed promoting two levels of workers in this country," Kearney told New Matilda.
If you think of Work for the Dole workers as the same as someone with a regular employer, that's obviously true, and their situation starts to look like a double insult. Why shouldn't someone forced to work for their income be entitled to earn the minimum wage, for example. And then there's the question of compensation.
"The compensation regimes are discriminatory and create a situation where one set of workers are more valued – from a compensation perspective – than another," Kearney said. "Every Australian worker should be treated equally."
The Department denies the claim of discrimination, again on the basis that people placed in Work for the Dole are not classified as paid workers.
Labor's shadow Employment Minister Brendan O'Connor said he had been briefed on the death of Park-Fing, but that it was too soon to comment on the specific details.
Greens' spokesperson Rachel Siewert said it was not appropriate for Work for the Dole participants to be offered lower levels of compensation.
"I'm not a fan of the Work for the Dole program to begin with, but from what I've seen reported, and conversations we've been following up, it doesn't seem like there was any safety processes in place," she said. "It leads me to question then, is this common across Work for the Dole programs?"
On the day that Josh Park-Fing died, Christabel Dodds had been working with Josh's mother at a local department store. Police had come to their workplace to inform the single mother that one of her five children would not be returning home.
Dodds hadn't known Josh before the accident, but is currently fundraising to assist the family, and said it now feels as though she had. Dodds has raised $7,500 and told New Matilda that, as far as she knew, compensation was a long way from the family's concerns at present.
"I don't thing it's even really hit them properly yet, that he's not coming back," Dodds said.
"At the moment they're just trying to grieve, and come to terms with what happened, and give him the best send-off."
She said the family had been embarrassed to even accept the offer to fundraise for them.
With Josh's death being investigated by Workplace Health and Safety Queensland, we may eventually know more about how the young man lost his life, and whether his placement in the program involved appropriate occupational health and safety practices.
According to Safe Work Australia, there have been 41 worker fatalities so far in 2016. However this one is classified, the impact on Meringandan has undeniably been severe.
"It's hit everyone," Dodds said. "Even where I work, I'm in contact with a lot of people. I've had customers come up and say, 'I don't cry, but this made me cry'."
If you would like to support the Fing family, you can do so here.

Donate To New Matilda
New Matilda is a small, independent media outlet. We survive through reader contributions, and never losing a lawsuit. If you got something from this article, giving something back helps us to continue speaking truth to power. Every little bit counts.