Calls for an end to fossil fuel subsidies are growing louder in the lead up to Treasurer Scott Morrison's May 3 budget, with a diverse coalition of advocates demanding an end to the $7.7 billion free ride they claim the fossil fuel industry gets each year.
At a press conference in Canberra this morning academics, religious leaders, renewable energy interests and unionists said it was illogical and counter-productive for the government to continue to subsidise fossil fuels if it's serious about transitioning to clean energy.
"Continuing to fund polluters when we know the damage being done to the environment is unforgivable intergenerational theft," said Luke Stickels, from the Australian Education Union.
"It is grossly foolish and unfair. Developing our nation's future is foremost in the minds of educators in schools across the country, but that future is not secure when the government continues to defy the urgent public desire for strong action on climate change," he said.
In a letter sent late March, a group of more than 50 civil society groups spelled out the savings they believe could be made if the government winds back subsidies to the industries which are fuelling climate change. They urged the government to:
● End non­agricultural fuel tax credits, boosting the budget by $5.5 billion in 2016­/17
● End exploration and prospecting deductions for the mining industry ($650m)
● End statutory effective life caps for the oil and gas sector ($349m)
● End the concessional rate of excise levied on aviation gasoline and aviation turbine fuel ($1.24b)
● Confirm that the Northern Australia Infrastructure Facility will not invest in fossil fuel projects or in infrastructure that primarily assists such projects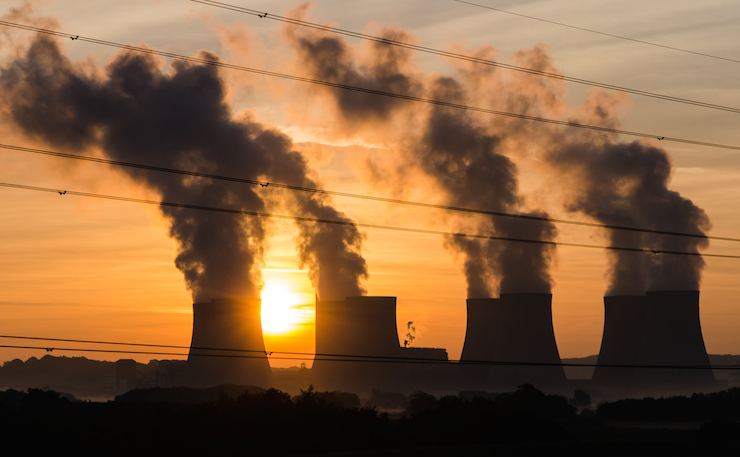 This morning, former Anglican Church Bishop George Browning reiterated that the government "must stop handing over billions of our dollars to the fossil fuel industry, whose activities are driving dangerous climate change". 
"Science and Christianity are on the same page in urging human responsibility in the face of escalating climate change," he said. "The clock is ticking. We cannot sit on our hands any longer."
Treasurer Scott Morrison will hand down his first budget on May 3, with the Prime Minister Malcolm Turnbull excepted to pull the trigger for a July 2 double dissolution election shortly thereafter. Tax reform has been at the top of the national agenda in recent months, but the issue of fossil fuel subsidies has not penetrated the mainstream debate.
At the Paris climate conference late last year, Malcolm Turnbull controversially declined to lend Australia's support to a communique signed by over 40 governments which urged the phase out of inefficient subsidies for coal, oil and gas.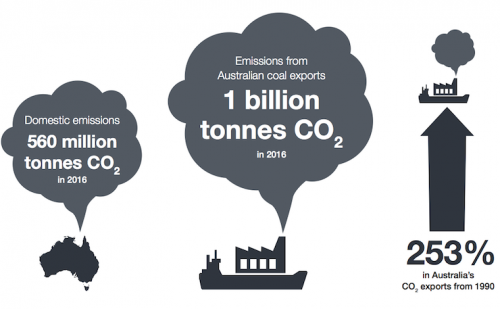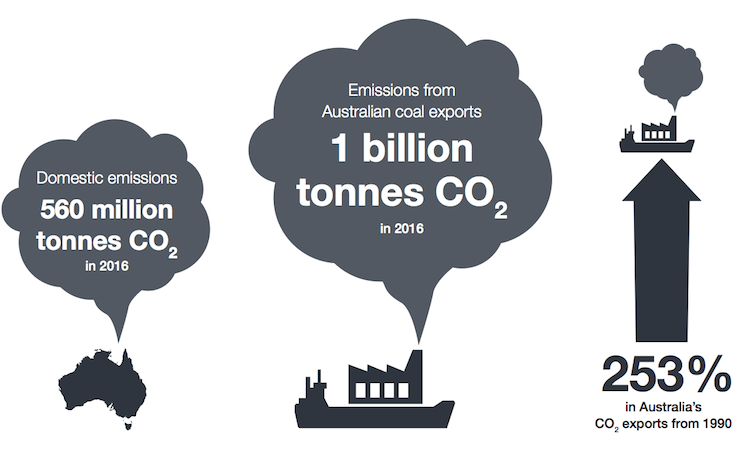 Australia is the world's largest exporter of coal. As New Matilda reported last week, Greenpeace Australia has crunched the numbers and found that through coal exports alone, Australia will sell off a billion tonnes of carbon this year. Yet the government is working to expand the export coal market, and expects to become the leading seller of liquified natural gas in coming years.
This carbon intensive strategy has drawn an increasingly caustic response. According to the public health Professor Peter Brooks, from the University of Melbourne, Australia's keen alliance with the fossil fuel sector is akin to being in bed with big tobacco.
"Given that the largest contribution to this warming is the use of fossil fuels, don't you think they should come with a health warning much like cigarettes? Our government must stop pumping billions of dollars of our money into this damaging sector," Professor Brooks said.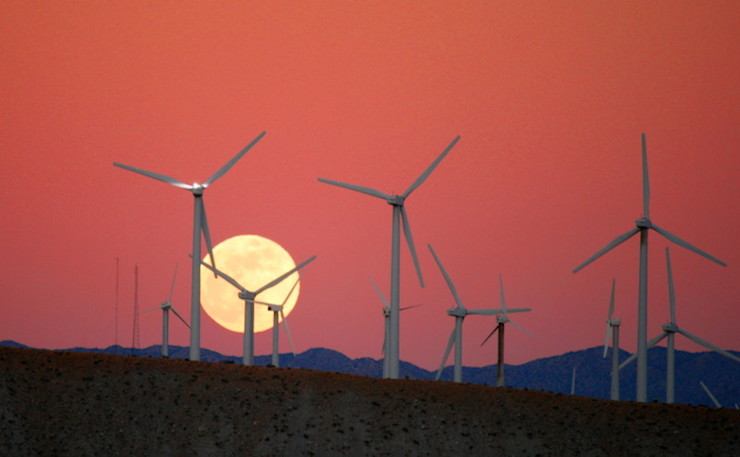 The community has more mixed views, going off a ReachTEL poll from April 12. It found that only 48 per cent of the 2,664 Australians surveyed believe that the claimed $7.7 billion in fossil fuel subsidies is too much, while a minority of 8.5 per cent of respondents believed $7.7 billion was 'too little' a subsidy.
A quarter of respondents said the hand-out was 'about right', and 18.5 per cent of the people surveyed said they 'don't know'.
But the poll also contained troubling results for the government. The ReachTEL poll found 36.4 per cent of respondents would favour a phase out of fossil fuel subsidies ahead of key issues that have cropped up on the national agenda over recent months as the government hunts for savings measures.
An end to taxpayer handouts for polluting industries proves more popular than hiking the GST, a reduction in tax breaks associated with negative gearing, an increase in taxes on capital gains, and a tightening of tax concessions for supernatants.
Ahead of the Paris climate conference last year, the Federal Government committed to reducing emissions by at least 26 per cent on 2005 levels by the year 2030.

Donate To New Matilda
New Matilda is a small, independent media outlet. We survive through reader contributions, and never losing a lawsuit. If you got something from this article, giving something back helps us to continue speaking truth to power. Every little bit counts.