Two generations on from the end of the Vietnam War, some battles are still being fought, writes Tessa Fox.
Conflict at home and the intergenerational trauma are often left unspoken. The war has never ended for thousands of veteran families. A common thread of domestic violence, family break down and mental health issues are a consequence.
The Vietnam War was fought at close range, mostly in thick jungle where civilians were easily mistaken for the enemy. On returning, memories live on and reactions to every day events are altered.
Karen*, now 47-years-old, is the child of a Vietnam Veteran. Her father serving in the war severed their relationship. She remembers her childhood as "being scary at times".
"I was sitting on a beanbag, smoking a cigarette… and Dad's just gone apeshit, grabbed my arm, threw me away and grabbed the beanbag [saying]it's going to blow up."
With his father being a Vietnam Veteran, 45-year-old Sean* shared a similar upbringing with Karen.
"I can't keep a relationship," he said. "I've been told I can be possessive or controlling."
Sean believes this stems from always trying to protect his mum and sister from his violent father while he was growing up.
Support and treatment services weren't available to those who returned from combat service in Vietnam. Many of them were traumatised and found difficulty settling back into Australian life, where views of the war were deeply unpopular. The diagnosis of PTSD only emerged a decade after the end of the Vietnam War.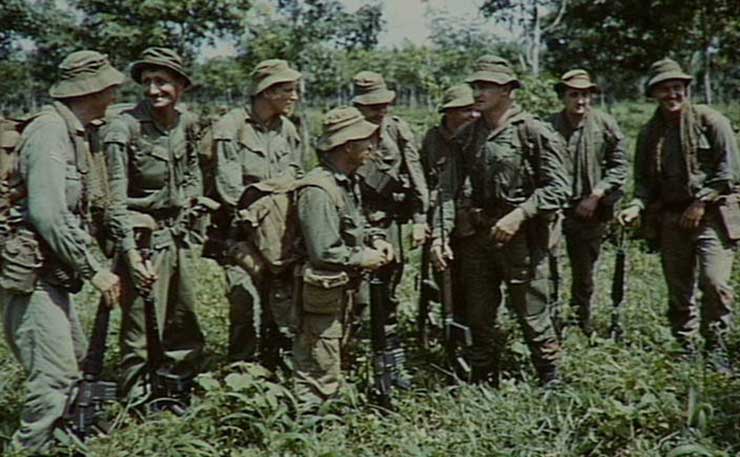 Post Traumatic Stress Disorder (PTSD) develops after significant trauma exposure, such as being in situations where there is a constant threat of being killed, seeing friends die or handling dead bodies.
According to the most recent DVA annual report, approximately 25,000 Vietnam War veterans have an accepted disability claim for PTSD.
Department of Veterans Affairs (DVA) Mental Health Advisor, Dr Stephanie Hodson describes PTSD as stemming from "exposures overseas that has in some fundamental way cracked [a]sense of self or meaning in the world".
The Centre for Posttraumatic Mental Health, Phoenix Australia lists the main symptoms of PTSD as re-living traumatic events often through flashbacks or nightmares, avoiding reminders of the events, having negative thoughts and feelings such as anger and fear, feeling flat or numb and feeling wound up or irritable.
Those with PTSD also are likely to experience depression, anxiety and substance abuse.
The DVA Vietnam Veterans Family Study was one of the first intergenerational studies, comparing sons and daughters of Vietnam Veterans to those who served in the military during the Vietnam War, though were not deployed. Dr Hodson said the results highlighted an "increased mental health risk for children where the veteran who went to Vietnam had significant trauma exposure." Those who developed PTSD subsequently impacted the next generation.
The study showed Vietnam Veteran children are more likely to be diagnosed with depression, anxiety and PTSD. More than half – 53 per cent – reported having suicidal thoughts, plans or actions. Maintaining relationships is also more difficult for children of Vietnam Veterans.
Melissa's father is also a Vietnam Veteran. At 45-years-old, she explains her mental health growing up.
"I was suicidal on and off through my teens, a lot of anxiety, depression and anger management issues."
She rebelled in her youth, a common way of coping.
"I did the 'take every drug I could find, drink, party', all that kind of self harming."
She is now diagnosed with PTSD, general anxiety disorder, bipolar and depression.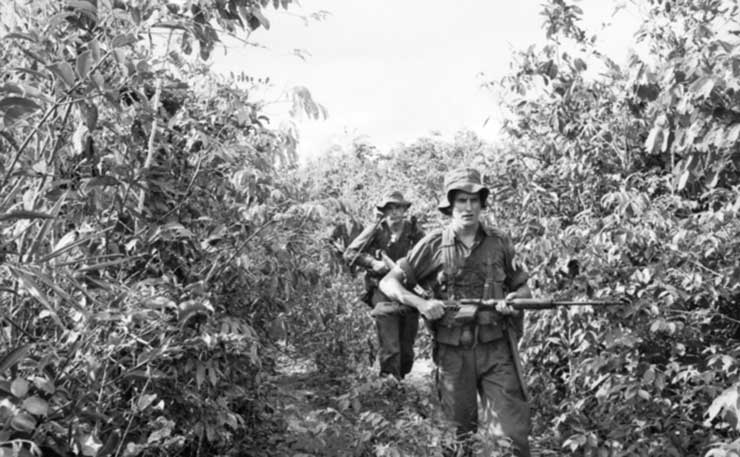 When asked if she has had any difficulty with relationships she laughs.
"Yep. My main fear response is anger… anything could trigger that response and it would always be inappropriate to the situation.
"I've got on top of a lot of my triggers so I can relate better with people now than I use to."
The results of the Family Study and experiences of Vietnam Veteran children are reflective of harsher parenting styles employed by Vietnam Veterans. They are "not able to be as socially connected with the family," Dr Hodson says.
Melissa's* parents separated when she was nine. "It was not the easiest upbringing; not very stable. There was a lot of emotional abuse and neglect," she said.
Her father is "one of the people who would tell you he's walked away from the war and it doesn't have a hold on him – he doesn't believe he has any issues from it.
"I can tell you the people who grew up with him could probably tell you quite a different [story]."
Her father was only diagnosed with PTSD at the age of 60.
"My father had major anger management issues… and all your other PTSD issues. I grew up in a way where I did not feel safe and did not feel secure.
"I think a lot of other children would [feel]that, if they had parents with PTSD."
Sean can relate to these experiences, remembering a lot of violence in the house.
"We were always walking around on eggshells. We didn't know from one day to the next if we were going to be alive," he said.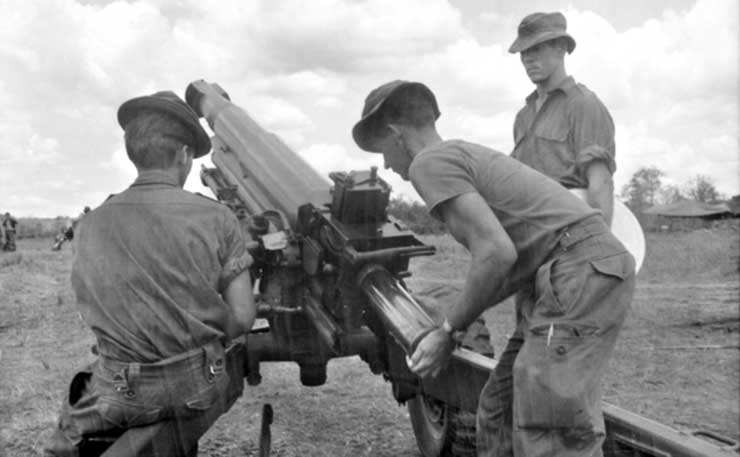 As a Vietnam Veteran, his father suffered a lot from flashbacks, affecting his way of coping with family life.
Those who returned from Vietnam fought not only for their country, but also for a counselling service to be developed. It took almost a decade, though their struggle resulted in a most important legacy for contemporary veterans.
The Veterans and Veterans Family Counselling Service (VVCS) – originally the Vietnam Veterans Counselling Service – now stands to provide life-long support for Veterans and their families.
For those who didn't receive early intervention on their return from the war, Dr Hodson stresses, "it's never too late to come in… and work with someone to come up with different strategies to get through life."
 If you are in crisis or need support for war related mental health conditions, VVCS is available 24 hours a day: 1800 011 046. The At Ease website also provides informative resources on mental health symptoms.
* The names of the Vietnam Veteran children have been changed to protect them and their families.


Donate To New Matilda
New Matilda is a small, independent media outlet. We survive through reader contributions, and never losing a lawsuit. If you got something from this article, giving something back helps us to continue speaking truth to power. Every little bit counts.