Environment Minister Greg Hunt will be challenged in the Federal Court over the decision to approve a major port in the pristine Tiwi Islands, without a full environmental assessment.
The project – an offshore oil and gas hub known as Port Melville, built on Aboriginal-owned land – has long been embroiled in controversy. Situated around 80 kilometres offshore of Darwin, concerns have centred around allegations that proper processes weren't followed, and the impact a large oil and gas supply hub will have on wildlife.
In May last year it was revealed the port, then near completion, had gone ahead without receiving the mandated environmental scrutiny. Environment Minister Greg Hunt, apparently startled the development had slipped through the cracks, vowed that "if further action needs to be taken we will take it without fear or favour, no matter where the blame lies".
Now, The Environment Centre Northern Territory is taking further action in the Federal Court, which yesterday agreed to cap costs for the small community group at $10,000, allowing the case to proceed.
"We don't believe the species in question around Port Melville have been given due consideration," said Ian Harris, the Environment Centre's Director.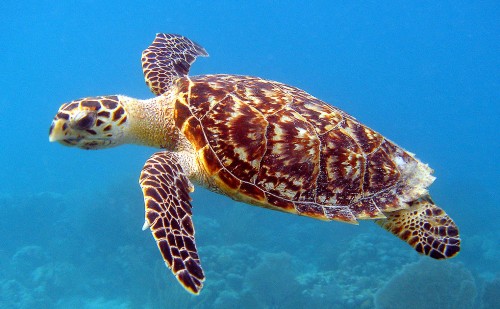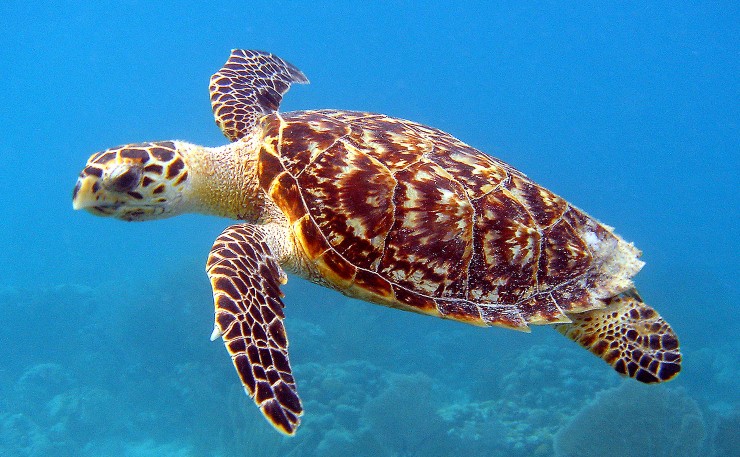 "Basically what we want to do is ensure that government development decisions adequately protect matters of national environmental significance, and we don't believe that's happened in this case."
The project was approved under a cloud in October last year by a delegate of Hunt, who decided not to require the project to go through the full assessment process before being issued a formal approval, despite the area being home to 38 endangered, threatened, vulnerable or migratory species.
The decision not to require full assessment is a dramatic turnaround – Federal Department of Environment bureaucrats had previously suspected they'd been criminally provided with false and misleading information about the mysterious port.
"The fact the Port's [already]operational is of concern, but I guess this is more about the process that was followed," Harris said. "We're not trying to shut the port down, we're just trying to make it safer for the surrounding environment.
"The damn thing was built and being used before anybody knew about it, so the horse has bolted from that gate. That's a concern, because if something was to go wrong out there, I don't believe there's the proper management practices in pace to adequately address it."
Concerns about the possibility of an environmental disaster are fuelled by the fact an old port was destroyed at the site in 2007, before oil and gas developers bought into the project and constructed storage tanks for 30 million litres of diesel and accomodation for up to 150 offshore oil and gas workers.
Tiwi Port "best kept secret in Territory". New Matilda reporter Thom Mitchell says Chief Minister Adam Giles knew about it from the start

— 105.7 ABC Darwin (@1057darwin) September 2, 2015
In a Statement of Claim lodged in January this year, the Environment Centre states that 'best practice' measures the government has identified as a guide to govern the port's operation are "vague, uncertain, and insufficiently defined".
The conservation group argues that the decision to give the project the go-ahead fails to give details of "clear, unambiguous, realistic and practical requirements that provide certainty in relation to reducing or avoiding impacts on the [Tiwi environment]".
The Environment Centre NT is pushing for a full assessment, which it says will ensure specific and legally enforceable conditions are placed on the project. The community group's case is being run by David Morris, Principle Lawyer at the  Environment Defenders Office. He said the courts had signed off on an agreement between his client and the government that costs would be capped at $10,000.
The Federal court had been due to decide on whether to cap costs at a hearing today, but Morris said Greg Hunt's "very reasonable" concession meant that wasn't necessary. It also means that briefing notes uncovered in the discovery process are unlikely to become public until the case goes to trial, after the Federal election.
With the costs order in place, the case will definitely go ahead, however. "If we weren't issued a Protective Costs Order, or it came back in a very high figure like $70,000 or $80,000, that would effectively have put us out of business or meant we could not have continued with the case," Harris said.
"There's a whole big push to develop the north – plus the gas development – so there's some pretty big plans out here, and unless the regulations are adequate and adhered to, it'll just end up being a bit of a free-for-all."
The matter has been set down for September 27, 2016.

Donate To New Matilda
New Matilda is a small, independent media outlet. We survive through reader contributions, and never losing a lawsuit. If you got something from this article, giving something back helps us to continue speaking truth to power. Every little bit counts.