Police are appealing for members of the public to come forward with information as they investigate a serious assault, which they believe to be "bias-related", that took place over the weekend in the Sydney suburb of Newtown.
Isaac Keatinge was walking along Forbes Street towards Newtown's famous main drag, King Street, when he suffered a number of rapid punches to the head at 12.15 on Sunday morning, at the hands of a group of three people.
"I was wearing a dress, and the only reason I described the incident as being homophobic was that [the assailants] were making comments about my dress and calling me a faggot," Keatinge told New Matilda.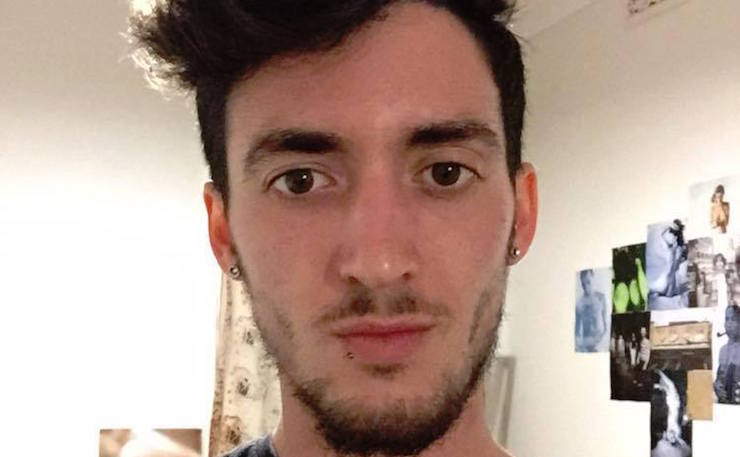 The 25-year-old kitchen manager said he had noticed his attackers as he walked toward them on the poorly lit street, and considered turning around, but continued because he feared turning his back on the group.
In a statement released this afternoon, New South Wales Police confirmed Keatinge had received 15 stitches as a result of the violence that followed.
"I was walking from my friend's housewarming towards King Street to get public transport home, and I was just on the sidewalk as normal," Keatinge said. "There were three or so people in the curb near cars… They made some comments about what I was wearing and generally insulting things."
"When I was hurrying past them I was quickly surrounded and was pushed a bit, which has happened previously, but that quickly escalated into violent rapid punches to my face, at which point I wasn't really sure what was going on."
"But when I came to I was leaning against a car in that curb area and I stumbled the two blocks back down to my friend's party. There were guest outside and they immediately took me to the kitchen and saw the extent of wounds on my forehead and drove me to the Royal Prince Alfred Emergency Department."
"My skin was open to the skull, but it wasn't fractured itself."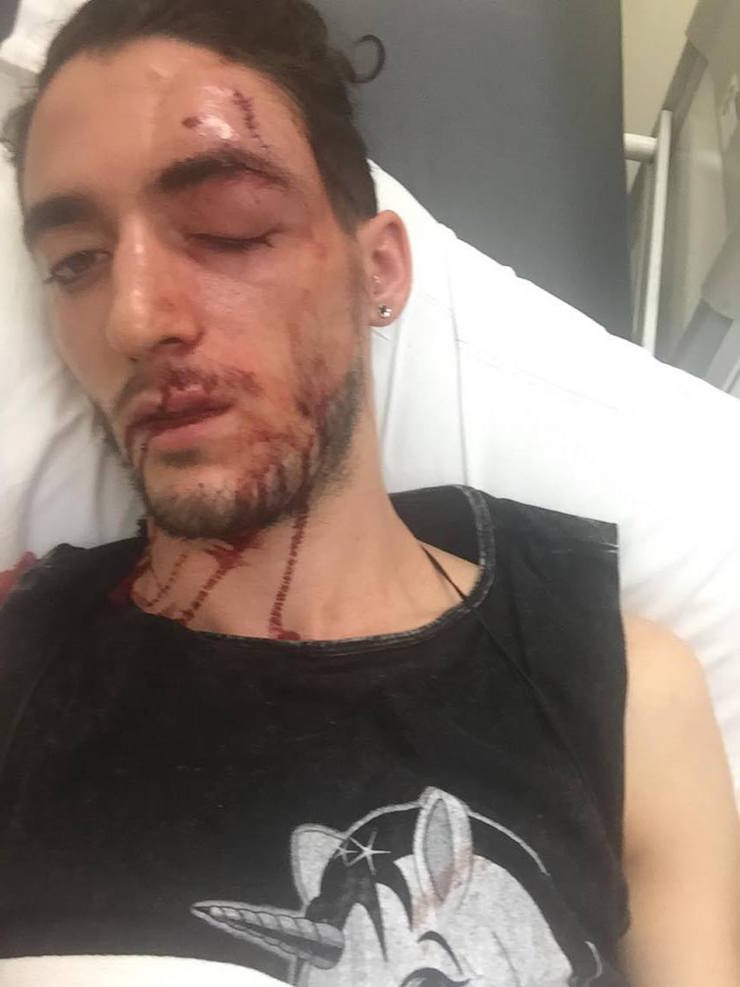 Newtown Local Area Commander Superintendent Simon Hardman has appealed for any members of the public with information to come forward. Information can be submitted anonymously via Crime Stoppers.
"This report is extremely concerning and absolutely unacceptable. NSW Police will follow every avenue of investigation possible," Superintendent Hardman said.
"Police will investigate all motivations for alleged crime, including motivations of bias."
Police have taken two statements from Mr Keatinge, who told New Matilda he received both internal and external stitches on attending the hospital. "In terms of nerve damage, they're pretty sure that there will be nothing too serious, but I have to have ongoing assessment to make sure," he said.
Mr Keatinge said that it's not the first time he's been harassed by homophobes on the street.
A Professor of Criminology and hate-crime researcher at Sydney University, Gail Mason said "we can't actually say with any certainty what proportion [of the LGBTI community]experience this type of violence, but we certainly know that it happens".
Mason said NSW does not have specific hate-crime laws, but that the motivation of the assailants could be taken as an aggravating factor by a judge or magistrate, potentially increasing a sentence.
She said that assault and verbal harassment of LGBTI people is an "ongoing issue", but that there was a lack of solid data, making it difficult to know if the issue was getting better or worse.
"There is police data…but unfortunately the police data is still quite minimal and doesn't reflect the true nature of the problem," she said. "That's partly, I think, because there isn't a good understanding in the police force in New South Wales generally about the kind of problems we're talking about.
"Research certainly does suggest that members of the LGBTI community are subject to assaults or verbal abuse – particularly in public places, public transport, and walking alone at night like this victim was," Mason said.
"Obviously it's going to be that that kind of abuse is higher than it is for the straight community, because they're not going to be subject to it."
Professor Martin said that these sorts of violent attacks are typically carried out by straight, and often intoxicated, young men. "Research does suggest it's about men expressing their masculinity and sexuality," she said.
"What they're upset about is the fact he looks Trans or he looks gay or he looks like he's breaking rules that obviously some men feel confronted by and angry about."
She said attacks like these leave a lasting impact. "The reality is that gay men, lesbians and transgendered people are very aware that this can happen. The research certainly does show that people modify their behaviour [as a result]," she said.
Keatinge said he "will definitely be dealing with trepidation", and that he hopes to access counselling through the Justice Department. "I'm not really sure how I'll go, as I haven't left the house since leaving the hospital," he told New Matilda late Tuesday.

Donate To New Matilda
New Matilda is a small, independent media outlet. We survive through reader contributions, and never losing a lawsuit. If you got something from this article, giving something back helps us to continue speaking truth to power. Every little bit counts.