The Human Rights Commission has raised concerns about the tenor of the debate on the Safe Schools program, after conservative politicians spent yesterday afternoon celebrating an announcement that it will be curtailed then cut when its funding runs out next year.
Late Friday the Human Rights Commission expressed "concern about the language used in the current debate and caution[ed]against any unhelpful statements that could be harmful to children and young people".
"The Safe Schools Coalition is helping Australia to meet its [international]obligations, by reducing homophobic and transphobic behaviour, and increasing support for children and young people who identify as LGBTI," said Professor Gillian Triggs, President of the Human Rights Commission.
The program has come under assault in recent weeks as ultra-conservative forces within the Liberal and National parties lobbied Prime Minister Malcolm Turnbull against the program, which has previously been endorsed by Education Minister Simon Birmingham.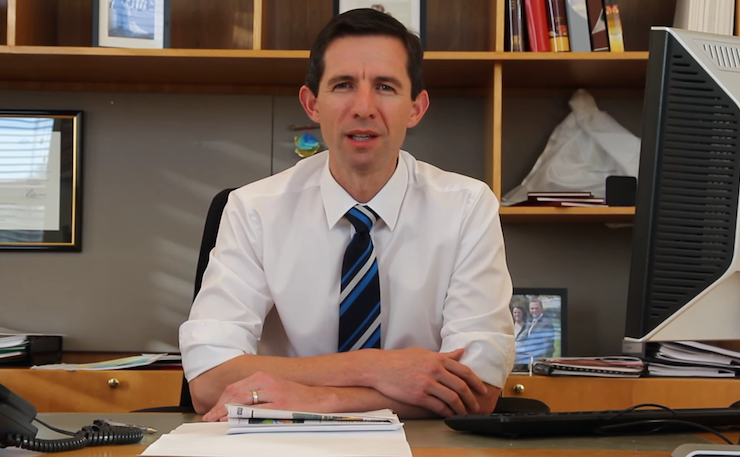 Nonetheless, when Minister Birmingham emerged yesterday from a review process demanded in a party room meeting by conservative Liberals like Cory Bernardi, he announced the program would be cut.
Before funding runs out, elements of the program will be culled from a collection of eight 'lessons' called All of Us, and links to non-government support sites removed.
The program had already operated on an opt-in basis for schools and Principals, but now consent will be needed from parent bodies and parents, in a move which advocates say could end up 'outing' vulnerable young people.
Late yesterday afternoon, Professor Triggs reminded the government that it has "binding commitments" through the United Nations: "All children, irrespective of their actual or perceived sexual orientation, have the right to a safe and healthy childhood free from discrimination," she said.
"Schools should enable teachers, students and parents to access appropriate resources, and offer staff professional development opportunities to support LGBTI students," Professor Triggs said.
The conservative Party Room coup which led to the review of Safe Schools came after campaigning against the program in The Australian newspaper. Yesterday, National Children's Commissioner Megan Mitchell took the opportunity to "strongly caution against any unhelpful statements in the media that could negatively impact upon an already vulnerable group of children and young people".
Opposition Leader Bill Shorten took to Twitter to declare that "the bullies have won".
The bullies have won today – both in the Liberal Party and in the schoolyard. Shameful. #safeschools https://t.co/MNMKeAwTd5

— Bill Shorten (@billshortenmp) March 18, 2016
In contrast, the conservative side of politics was cheering. Nationals MP George Christensen – who has railed publicly against the Safe Schools program, even attempting to link it to pedophilia – celebrated the "gutting" of the program at a press conference in Canberra.
"Effectively, gutting the program of all of the concerning content is what I wanted at the end of the day or the program shut down," he said, according to media reports.
"It's fundamentally changed now and is going to be an anti-bullying program that doesn't have all of the extra stuff in it that I found of concern, and parents and grandparents found of concern. So I'm comfortable."
Christensen and a cabal of conservative backbenchers had demanded the program be slashed altogether, even before the review they'd pushed reported back. The review was undertaken by William Louden, an Emeritus Processor at the University of Western Australia, and he overwhelmingly found the program was "educationally sound and age-appropriate".
Professor Louden did recommend some change though, including additional guidelines to help teachers decide what's appropriate in context, and when. He warned that some aspects of the program might be too much for students from "conservative cultural groups".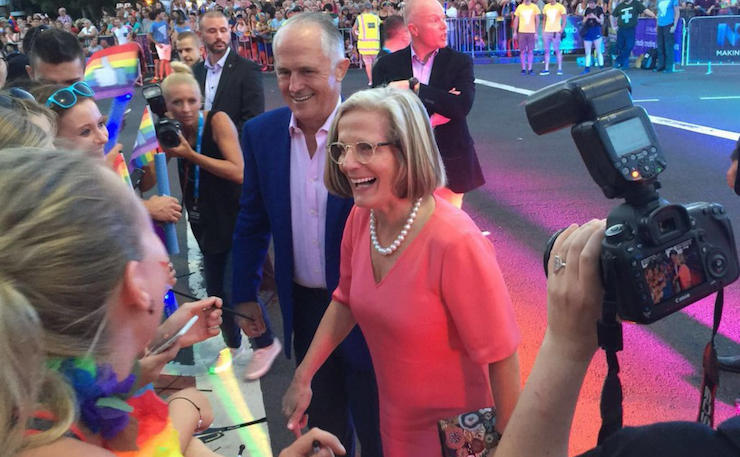 The Human Rights Commission welcomed Prof Louden's "reasonable adjustments," with Commissioner Mitchell indicating she would "support measures to improve and enhance the resources, and to ensure the age-appropriateness of materials for children and young people".
"However there does need to be careful consideration of the impact of the government's proposed parental consent measures on children struggling with sexual orientation, gender identity or intersex status," Commissioner Mitchell said.
"While we recognise the rights of parents to be informed and engaged in their child's education, it is important to ensure children who have not yet 'come out' to their family can still access the program and its resources," she said.
In a statement yesterday, Minister Birmingham argued "parents should have confidence in what is taught in a school and receive clear information, especially about potentially contentious issues".
More than 500 schools had opted into the Safe Schools Australia Coalition, but Louden's review noted that no school has yet implemented all eight lesson plans of the government-funded program.
The full review of the Safe Schools program can be read in full here.

Donate To New Matilda
New Matilda is a small, independent media outlet. We survive through reader contributions, and never losing a lawsuit. If you got something from this article, giving something back helps us to continue speaking truth to power. Every little bit counts.