Over the last year or so, relations between Iran and Australia have rapidly warmed. Last year, our Foreign Minister Julie Bishop went to Iran and met with the Iranian President. Now her counterpart, Iranian Foreign Minister Javad Zarif is touring Australia.
This is a significant development, and is worth understanding in its own right. Yet the media has utterly failed in explaining the issues and history.
In this article, I will just discuss Peter Hartcher's analysis of the visit.
Peter Hartcher is the political and international editor of the Sydney Morning Herald. That is what makes his awful analysis of Iran so revealing about the lack of standards at Fairfax.
In a follow up article, I will explain why Hartcher's entire framework of analysis misrepresents just about every significant dynamic in relation to Iranian policy and history. But to illustrate how ignorant and lazy Hartcher's article was, I intend in this article to address just one point.
In the article by Hartcher linked above, he made a gratuitously false claim about Iran breaking international law. No-one else commented on this claim. As we will see, little argument can be made that Hartcher levelled a serious charge against Iran, which is easily proven false.
The missiles
Before we get to Hartcher directly, senior correspondent at Fairfax, Daniel Flitton demonstrated the problem of having Hartcher as international editor. In his article, Flitton wrote that, "Iran's decision to test long-range ballistic missiles last week – with some photographs suggesting soldiers adorned the weapons with messages threatening Israel – has seen tensions return." (emphasis added)
Compare that to William Booth and Carol Morello in the Washington Post. Unlike Fairfax, they decided to engage in journalism, which involves not just mindlessly believing what officials say.
They reported that, "Iran's semi-official Fars News Agency reported that the missiles tested Wednesday were stamped with a message in Hebrew: 'Israel must be wiped out.' However, there was no confirmation of the report, and no such markings were seen in state-issued photos and video."
So did the missiles have that message? Who knows. What we do know is that it is very unlikely Flitton saw any photographs with those messages. If he does have those photographs, he should produce them. If he doesn't, then he has uncritically reproduced what he has heard without making any effort to actually verify it, and then unthinkingly embellished that account.
What about the missile launch itself? Morello and Booth explain that, "Missile development is not specifically prohibited under the nuclear deal… Iran claims it has a right to develop conventional weapons and insists that the missiles are not designed to carry nuclear warheads. But the West and its allies view the reported tests as highly provocative."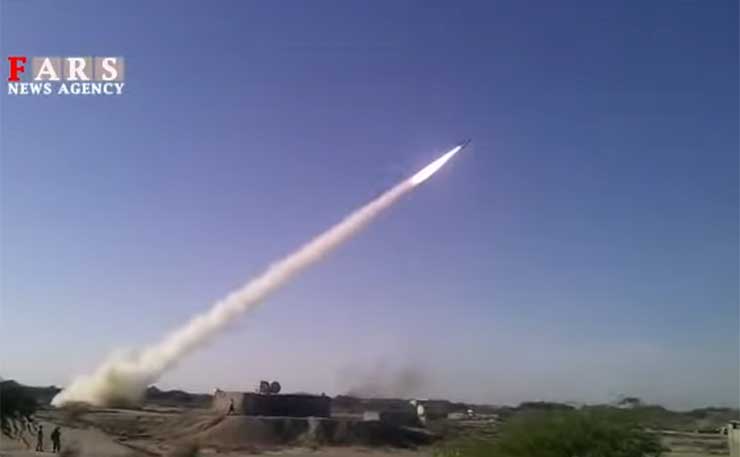 The White House spokesperson said that, "the United States and its allies would 'redouble' efforts to limit further expansion of Iran's missile program, but he offered no specifics." So it seems that even the White House doesn't seem to think international law was violated in this instance.
Iran's actions may have been "provocative", and the US might not like it, but no breach of international law was alleged. And indeed, as Flitton notes, Bishop didn't allege that Iran breached any commitments under international law.
In Flitton's rendering, Iran's Foreign Minister "conceded the launch would likely have violated previous Security Council resolutions before the nuclear deal, but this restriction no longer applied."
Hartcher didn't think it worthwhile to balance two perspectives on this issue. He simply asserted that the missiles were fired "in flagrant disregard of UN security council resolution 1929."
Is Hartcher right? Let us turn to the website of the United Nations Security Council. It has a page on UN Security Council Resolution 2231. It explains that
"Diplomatic efforts to reach a comprehensive, long-term and proper solution to the Iranian nuclear issue culminated in the Joint Comprehensive Plan of Action (JCPOA) concluded on 14 July 2015 by China, France, Germany, the Russian Federation, the United Kingdom, the United States, the High Representative of the European Union (the E3/EU+3) and the Islamic Republic of Iran.
On 20 July 2015, the Security Council unanimously adopted resolution 2231 (2015) endorsing the JCPOA…"
Resolution 2231 established a timetable for implementation of the JCPOA. Adoption Day "occurred on 18 October 2015, 90 days after endorsement of the JCPOA by the Security Council through resolution 2231 (2015). At that point, the JCPOA came into effect." Then:
"Implementation Day occurred on 16 January 2016 when the Security Council received the report from the International Atomic Energy Agency (IAEA) confirming that Iran has taken a series of nuclear-related actions specified in paragraphs 15.1-15.11 of JCPOA Annex V. Accordingly: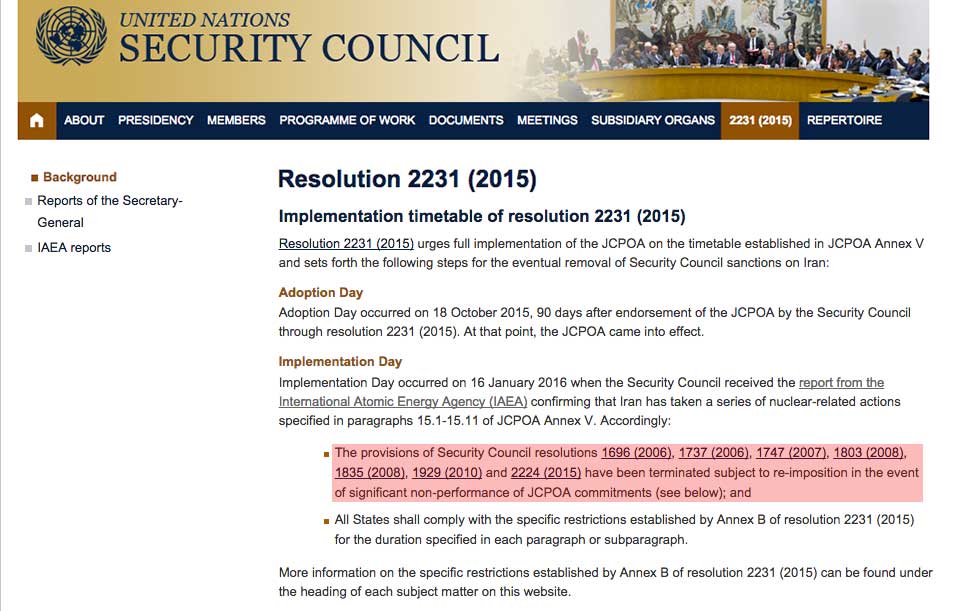 Let me spell this out. The United Nations Security Council website says that the provisions of resolution 1929 have been terminated. Hartcher flatly condemned Iran for violating this non-applicable resolution. Flitton decided to present both perspectives on the issue, without observing that Zarif was correct.
Zarif explained his government's position in a press conference. No-one is under any obligation to believe a word he says. Yet just as journalists shouldn't blindly adopt what their government says, it shouldn't blindly adopt the claims of other politicians either.
The fact that Hartcher can so confidently make a blatantly false claim like this is indicative of media standards in Australia – as is the fact that no-one has even commented on it. And with Hartcher as international editor at Fairfax, how much confidence can readers have in its coverage of international affairs?
Part II of this article will be published on Sunday, March 20.

Donate To New Matilda
New Matilda is a small, independent media outlet. We survive through reader contributions, and never losing a lawsuit. If you got something from this article, giving something back helps us to continue speaking truth to power. Every little bit counts.