As the Turnbull Government guts an anti-bullying program in our schools, Hugh Harris wonders why no-one is focussed on a program which promotes a religion that made bullying an art form.
Just over a month since the kids went back to school, and it's the easily distracted adults having conniptions over the curriculum. Fact-resistant back of the class blowhards, such as George Christensen, demand a parliamentary enquiry into the Safe Schools anti-bullying program.
Outrage has been manufactured out of the program's allegedly ideological agenda – that is, ideas and beliefs which are contested. The schoolyard is once again the battleground of our ongoing culture war.
Meanwhile religious instruction (RI) classes commenced again. These involve faith-based groups presenting the ideas and beliefs of their religion. That these involve contested ideas and beliefs is demonstrable by the large numbers of parents opting out their children.
If there's a parliamentary enquiry into Safe Schools, by the same irrevocable logic, there must be one into religious instruction.
It's undesirable to divide classes so that some receive RI and some do other non-curricular activities. Consider the absurdity of an "overcrowded" curriculum containing countless hours of squandered class time due to contested beliefs.
Given religious instruction isn't acceptable to all, we should question what its benefits are.
According to the Queensland Government policy statement, RI encourages "students to develop as a whole person, in particular, in beliefs, values and attitudes".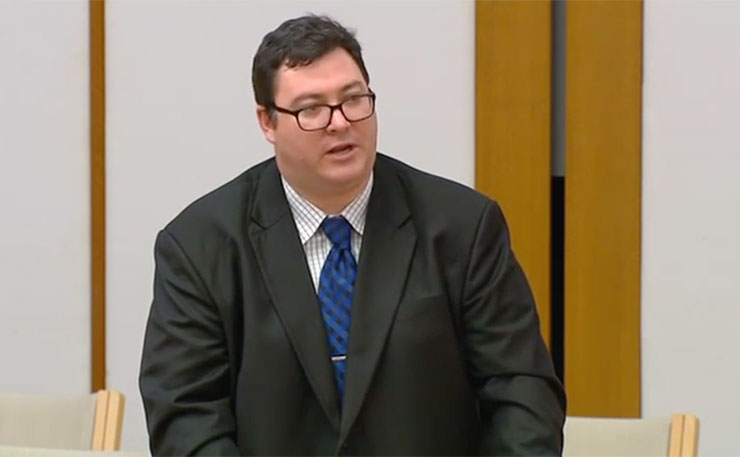 Notwithstanding the idiotic and discriminatory claim that we must entertain religious ideas to be "whole" persons, the very next statement is startlingly at odds with it: "State schools respect the background and beliefs of all students and staff by not promoting, or being perceived as promoting, any particular set of beliefs in preference to another".
Well may we wonder what theological gymnastics are employed to help students develop beliefs, without promoting any beliefs.
How many parents know what their child is taught in RI? Despite the requirement to provide parents with detailed information, most schools leave parents in the dark.
Most are Christian classes using teaching materials developed by evangelical Christian groups, promoting a "sin and salvation" message.
The Year 6 "BIG QUESTIONS" program from the Connect Bible based curriculum advises instructors:
Many students will have no awareness that they stand guilty before God… They will probably have little understanding of just how seriously God takes sin and how greatly they, personally, have offended him.
I've no doubt many parents, Christians included, would have serious reservations about telling their children they've "personally" offended God.
It may be helpful to refer them to the story of Noah and how seriously God dealt with the sinfulness of the world then.
Students are encouraged to learn that the Bible is God's word: that it is historically reliable and still relevant today.
Note the befuddling of beliefs and facts happening before our children's eyes.
Is the preposterous story of Noah's Ark "historically reliable"? Paraphrasing biologist Richard Dawkins: how did those marsupials hop from Mt. Ararat en masse, and settle exclusively in Australia leaving no trace anywhere else?
Are the following statements from Connect's Lower Primary series historically reliable facts, or contested beliefs?
God gave Jesus power so that he could control the weather.
Jesus had power of death and disease.
And why are these programs teaching creationism? With the possible exception of our Senate, there's no evidence of dinosaurs and humans living contemporaneously.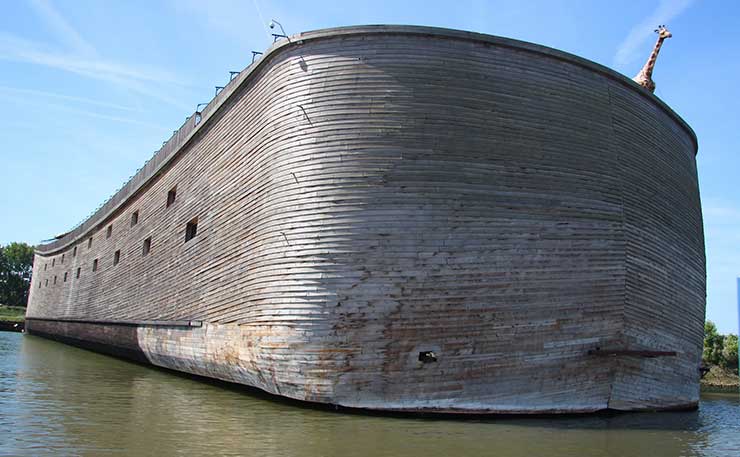 The overriding aim of Connect even for children as young as 5 and 6 is stated as follows:
For maximum effect this will require thinking beyond the immediate lesson to ways of linking interested students to church-run children's and youth activities, so they can experience Christian community and learn more about the Christian faith.
This goes further than just promoting some ideas in preference to others – the explicit aim is to make disciples.
The Christian Lausanne movement for the Evangelization of Children emphasizes the urgency to make disciples of children when they're young. If children don't accept "Jesus as Saviour" before their teenage years, they probably never will.
The content for RI isn't developed or approved by the Department of Education, Training and Employment. Neither the department nor the school has any say in the content.
According to Godspace, one of the suppliers of teaching materials, "the Government doesn't approve the curriculum, the churches do".
The Qld Teachers Union (QTU) believes religious instruction should be repealed, as does the Australian Education Union.
There's no evidence suggesting RI provides any benefits to students. In fact, Stanford University professor, David Labaree, cites US research showing add-on programmes targeting social issues such as alcohol abuse, drug use, and racial equality, have little, or if anything, a negative effect.
Indeed, despite the increasingly evangelical RI program, School Prayers, and the addition of the National Chaplaincy Program in 2006, young people are more irreligious than ever. The 2011 Census recorded "No Religion" as the highest denomination for those aged between 18 and 24, at 29 per cent.
From near universal religiosity prior to the 1950's, Australians have become less and less pious. A WIN-Gallop 2012 survey recorded no faith at 48 per cent, and a Roy Morgan 2013 poll recorded 37.6 per cent.
RI might suit the mere nine percent of Australians who are practising Christians, but it's totally out of step with the free-thinking diaspora we've become.
Perhaps, when Nonbelief overtakes Catholicism to become the highest category of religious affiliation in Australia, brigands of New Atheists can revolutionise RI into a suitably cautionary tale. Imagine Dawkinsian secularists telling students there's no God and no heaven and hell. Forget about the Tooth Fairy and Santa too. As far as we know, there's only the natural world.
But that's not what secularists want at all. We generally agree with the Reverend Bill Crews who has argued for a religion-neutral school system. I'd prefer children to consider religion once their critical thinking skills have developed beyond unquestioning belief in Santa Claus. Let's see how successful child evangelists are then.
How about comparative religious education taught by teachers and offered as part of the high school curriculum? Let's have a parliamentary enquiry into that.

Donate To New Matilda
New Matilda is a small, independent media outlet. We survive through reader contributions, and never losing a lawsuit. If you got something from this article, giving something back helps us to continue speaking truth to power. Every little bit counts.