If you're a fan of Australian crime stories you're likely to have come across the work of Paul B. Kidd; 2UE radio host, 'true crime historian', and self-described big game fisher.
Kidd enjoys a regular call-back gig on the weekends and has chalked-up no less than 22 books to date. His publisher's website describes him as "Australia's expert on the darker side of human frailty".
But there's nothing frail about one of his more recent efforts, 50 Australian Crimes of the 20th Century.
Included in the long-form listicle is the horrific story of Sandra Hoare, a nurse who was abducted, raped, and murdered in the north-west NSW town of Walgett in December 1994. Hoare's assailants, cousins Vester and Brendan Fernando, happened to be Aboriginal. Their assault on Hoare was extremely violent, leaving her nearly decapitated, and sent shockwaves through the community.
Kidd takes up the story.
"In contrast, the lives of her killers, cousins Vester, 24, and Brendan Fernando, 23, couldn't have been more different. They were a pair of poorly educated alcoholics and Brendan Fernando's frequent use of a variety of drugs was thought to have brought about the brain damage which left him with a child's IQ of around 60."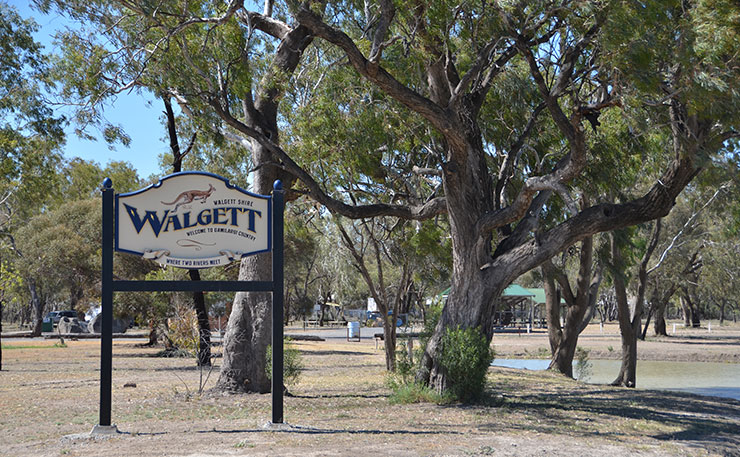 "… Vester Fernando was an alcoholic by the age of 16. Both Brendan and Vester Fernando had extensive criminal records that included robbery with violence and both had served jail terms," writes Kidd.
"Sadly, the Fernando cousins are typical of many of many [sic]Aboriginals in the eastern Australian country towns where the white-fella's booze and drugs has taken over and seen to it that a lot of the Aboriginal population spend their lives in a disorientated coma from alcohol, marijuana and petrol fumes."
It's worth pausing for a moment and reflecting on the fact Kidd has just described two men involved in a violent rape and murder as "typical" of an Aboriginal community. Not just one community, but all Aboriginal people in country towns east of the Simpson Desert.
ADVERTISEMENT: PLEASE CONSIDER SUPPORTING INDEPENDENT MEDIA BY SUBSCRIBING TO NM TODAY. CLICK HERE.
He continues:
"This has a disruptive affect on the whole town creating friction between the black and white populations.
"Walgett is no different and it is said of the town that the main employment is unemployment, which is among the highest in Australia.
"The town's two hotels – the Oasis and the Imperial – in Walgett's main street are the watering holes for the local Aboriginal community, which makes up about 70 per cent of the population.
"Very few have jobs and the rest live on welfare, which goes up proportionately with the number of kids in the family. And there are lots of big families out Walgett way.
"No white man in his right mind would go into the pubs for a drink, not unless he was looking for trouble that is, and especially not on a Thursday night, which is known locally as 'fight night'.
"Thursday is social security benefits day, and a lot of the Aboriginal population is cashed-up, full of fire-water, raring to go and looking for trouble."
So how on earth did Kidd reach these conclusions, because the town Kidd describes doesn't match up to the memories of local Aboriginal people.
Gamilaraay woman and Walgett local Anne Dennis – who is also the Deputy Chair of the NSW Aboriginal Land Council – told New Matilda the entire Walgett community, black and white, had been shocked by the Hoare killing, and that Kidd's depiction of the town equated to stereotyping.
"I don't know who the author is but to me he doesn't know anything about our community, or anything about Aboriginal people," she said.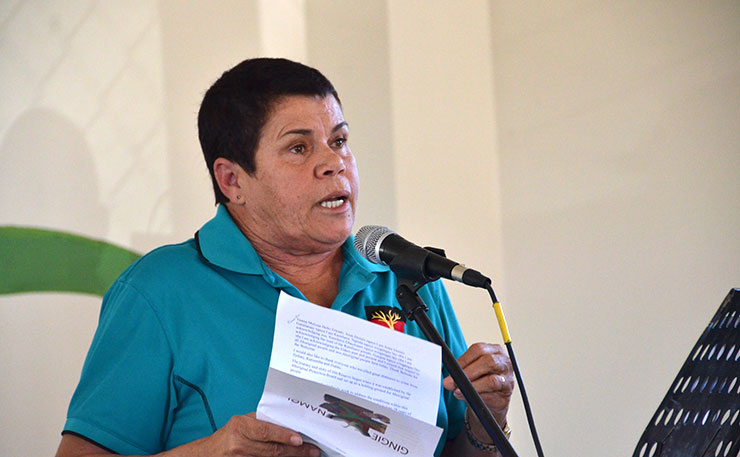 Contacted for comment, Kidd conceded he had never visited the town of Walgett. The author said he did have some friends who lived there, and that he researched the story by drawing on other reporting and court transcripts.
Asked if he had much of a connection to the local Aboriginal population he replied: "No, not really, no."
According to Dennis, Kidd's insistence that "a lot" of the Aboriginal population were living in a "disoriented coma" is typical of those who harbour racist assumptions without knowing about the history or conditions faced by Aboriginal people living in such communities.
Given Walgett's history, there's also a certain irony to Kidd's characterisation, especially when it comes to the town's drinking spots.
As a reliving of the Freedom Rides drew attention to just last year, Walgett was a heavily segregated town when the buses first rolled-up in 1965. Former rugby league star Ricky Walford, who, like Dennis, grew up in Walgett, said the suggestion white people had ever experienced trouble drinking in the town's pubs was false.
"I think you'll find a lot of Aboriginal people would say… they had trouble drinking in the pubs," Walford said.
"Aboriginal people were restricted to the front bars, the saloons, but we weren't really welcome to drink [out the back] in the lounges.
ADVERTISEMENT: PLEASE CONSIDER SUPPORTING INDEPENDENT MEDIA BY SUBSCRIBING TO NM TODAY. CLICK HERE.
"That wasn't just the case in Walgett – it was the case in a lot of country towns."
Walford said Walgett was a wonderful town to grow up in, and agreed with Anne Dennis that the Aboriginal community was horrified by the murder of Sandra Hoare.
"It's a terrible thing to happen to anyone – black white or anything else. I think anyone who has any sanity about them would condemn the act.
"No criminal acts are condoned by Aboriginal people in Walgett, let alone an act of that magnitude."
That may be the case, but it's not the kind of history that really takes Kidd's fancy.
After a few minutes of questions about other assertions in the chapter, Kidd became irritated, eventually leading to the following exchange:
KIDD: "What are you getting at? You're not interviewing me about the book, you're interviewing me about racial prejudice."
NEW MATILDA: "Yeah – in the book."
KIDD: "Well you can get fucked, alright."
That was the last we heard from the author, before he hung up.
Before exiting the conversation, Kidd said he wrote the story at the time of the incident. Requests for further comment from publisher Echo Publishing were unsuccessful.
The book, which boasts a print run of 20,000, was first published in 2013, and reprinted last year.
– Additional reporting by Chris Graham
* New Matilda is a small, genuinely independent Australian media outlet. We rely almost entirely on reader subscriptions for our survival. If you got something from this story, please consider giving something back by clicking here to subscribe – subs start from as little as $6 per month. Alternatively, it also helps us enormously if you share our stories on social media.

Donate To New Matilda
New Matilda is a small, independent media outlet. We survive through reader contributions, and never losing a lawsuit. If you got something from this article, giving something back helps us to continue speaking truth to power. Every little bit counts.