In an ironic twist, a young man will front the UN at a time in which the Minister responsible for imprisoning him lobbies the same organisation to give Australia a seat on the Human Rights Council. Max Chalmers reports.
When 25-year-old Afghan born Australian Mohammad Ali Baqiri travels to Geneva next week, a deep irony will accompany his visit.
In 2001, the asylum seeker boat ferrying Baqiri to Australia was set alight by a fellow passenger, sinking the vessel and forcing those aboard to be rescued. Pulled from the water, 10-year-old Baqiri was placed in immigration detention on Christmas Island before being transferred to Nauru, tens of thousands of kilometres from his family's modest village home in Oruzgan province. The Immigration Minister at the time, tasked with overseeing the Howard government's tough new anti-asylum seeker policies, was Philip Ruddock.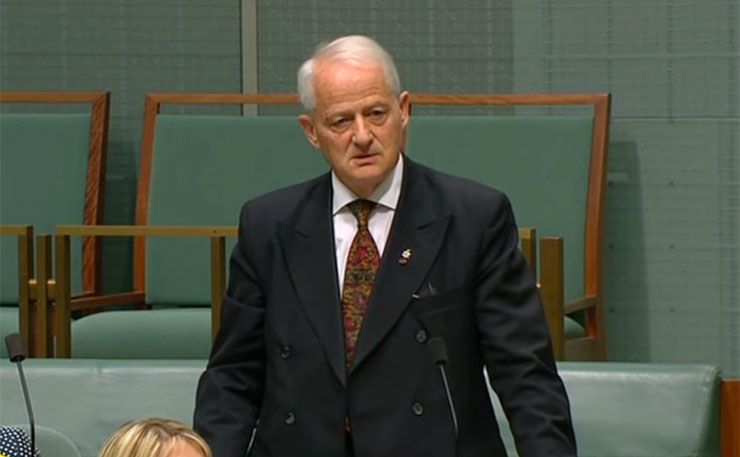 A decade and a half later, the fate of Baqiri and Ruddock will overlap once more, with the former set to address the United Nations Human Rights Council next week in an effort to draw attention to Australia's treatment of refugees.
Baqiri spent nearly three years detained on Nauru, and will draw on his experiences in an address to the Council as Australia prepares to respond to its Universal Periodic Review, a quadrennial inspection in which member states check up on each other's human rights progress.
Late last year countries as diverse as the United States, North Korea, and Afghanistan used the opportunity to call on Australia to improve oversight of detention centres. The refugee turned rights activist, who has just completed his bachelor of law and business at Victoria University, has been afforded the chance to deliver a two-minute statement to the Council.
The timing of Baqiri's appearance throws up an unlikely coincidence. As the young Australian goes before the Human Rights Council, the nation's new 'special envoy' for human rights will be lobbying behind the scenes, as part of an ongoing bid to claim a spot on the Council.
The man tasked with that job is none other than Philip Ruddock.
Yet despite enduring hardship on Nauru, Baqiri said he will not be using the opportunity to undermine Australia's ongoing bid to join the Human Rights Council, and will instead try to give voice to the thousands of other asylum seekers who remain detained. He'll be encouraging Australia to take heed of the recommendations put forward by fellow member states: close the offshore camps, and put an end to refoulement.
"I witnessed a lot of people committing self-harm, [attempting] suicide in the [Nauru] detention centre… the things I've seen have made me scarred for life," Baqiri said.
"I don't want to give [our country]a bad reputation. I'm a citizen of this country, we've got to find ways to work together."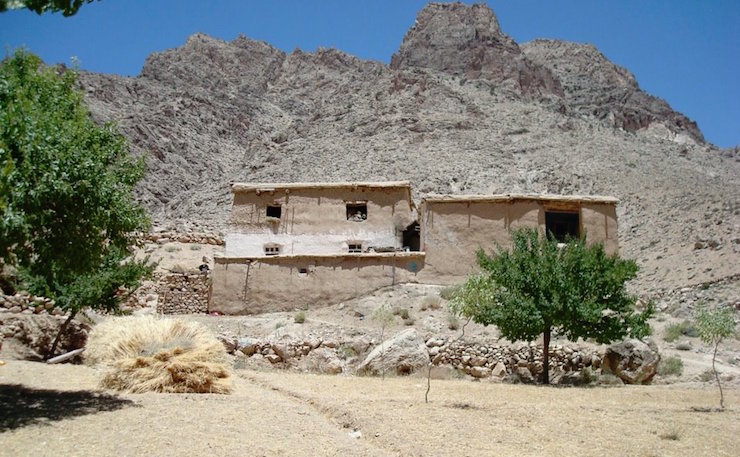 An unaccompanied minor, Baqiri was just 13-years-old by the time he was removed from the island and finally allowed to settle in Australia, a far cry from the Oruzgan town where he was born. A member of the persecuted Hazara minority, many in a similar situation have followed his path, only to be swallowed by the ocean, the refugee camps of south east Asia, or indefinite detention.
"We did not have electricity, we did not have proper facilities, we used to travel to the river with a bucket to get water," he said. "Everything has changed. I would have never thought I would come out of a village from the north side of Afghanistan and be able to now reflect on the journey. Sometimes I'm like, 'Why can't our leaders understand the feelings and emotions of what it takes people to get on a boat'."

Donate To New Matilda
New Matilda is a small, independent media outlet. We survive through reader contributions, and never losing a lawsuit. If you got something from this article, giving something back helps us to continue speaking truth to power. Every little bit counts.