A NSW parliamentary inquiry into privacy – in particularly online privacy – is long overdue, writes David Shoebridge.
We have all seen the cases of celebrities and footballers who have had their privacy breached and been the subject of some pretty awful, scandal-driven media interest. To a greater or lesser extent, many of us fight the urge to click on the link to see the latest shocking video or photo.
But what if this happened to you? What if your ex-partner started littering Facebook with deeply personal images of you? Something you consented to in private, something you never would have dreamed of being seen by the public.
For too many women this isn't just an academic question, it's happening right now and the law has failed to catch up with this new digital reality. That's why this week saw a NSW Parliamentary Inquiry hand down a unanimous report this week calling for fresh laws to protect privacy.
When it comes to protecting on-line privacy many people assume there are some laws out there, somewhere, that will protect them from abuse. That expectation is pretty much wrong. When it comes to privacy, the internet is the 21st century equivalent of the Wild West.
One of the few clear legal protections is the prohibition on secretly recording private conversations. Dating back to an appropriately dated 1984 law called the Listening Devices Act, it has been illegal in most states to secretly tape a private conversation for decades.
The reason this prohibition is limited to voice recordings is because in 1984 technology was limited so the only secret recordings possible were voice recordings. It was hard to sneak a VHS video camera under your jumper. However time, and technology, has moved on.
What is not protected is the secret recording, and sharing of images, video and text. When it comes to social media such as Facebook, Twitter or Instagram, it is all about images, video and text.
More and more our private lives are being filmed, photographed and recorded by our friends, partners and families. Often this produces material people are happy to share, but it can also produce deeply personal images or information that is shared only with an intimate partner.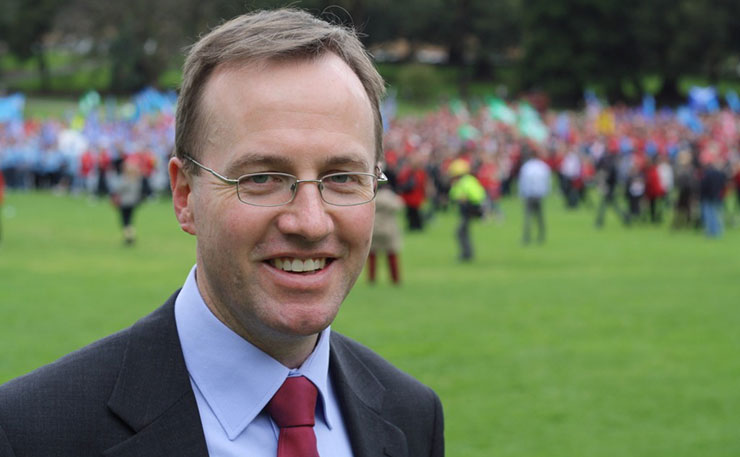 In most cases the only thing that currently prevents the wide spread sharing of intimate or personal material is the personal integrity of the people who hold this material. When relationships break down, those personal constraints are too often lost and that's when the law needs to step in.
The inquiry recommends the law in NSW be changed to allow victims of such acts to obtain take-down orders, requiring materials to be removed from the internet and not distributed further. Often this will not be an adequate remedy though, because the material may have already been widely shared and the damage will largely have already been done.
This is why there needs to be the opportunity to also seek damages where there has been a serious breach of privacy, and it was done intentionally or recklessly. Just having this potential remedy available will, over time, have a positive effect on behaviour when people realise the law is serious about protecting privacy.
The inquiry received compelling evidence that this unauthorised sharing of images can be a particular issue for women who are the victims of domestic violence, who often also face technology-facilitated stalking and abuse.
Women's Legal Services NSW reported that 98 per cent of domestic violence workers have clients who have been victims of online harassment. Even when women can gain the protection of an apprehended domestic violence order that prohibits their former partner from physically assaulting or intimidating them, vindictive former partners then turn to online intimidation by spreading intimate details and images on social media.
The law needs to adjust to this new reality and deliver greater protection.
Currently a judge can issue an AVO to stop a violent former partner from threatening, assaulting or intimidating their ex. But these powers don't naturally extend to preventing on-line intimidation, and there are no powers presently available to the courts to make orders prohibiting online intimidation or harassment, or to order that offending material be taken down.
Given that many people see their online identity and their online social networks as just as important as their more traditional social links, of course we need laws that reflect this, and this inquiry recommends just such laws.
While these personal privacy breaches are real and damaging, the inquiry also recommends remedies for 'big data' breaches, like the Ashley Madison leak.
The law currently provides no effective remedy for people who have had their digital identity, their personal details, spread around the internet because a negligent government or corporation has failed to keep their data secure.
That's why the inquiry also recommended that privacy laws extend to big data and allow corporations and governments to be held to account if they fail to protect your data.
If you think of how often in the past 12 months you have shared your credit card details, date of birth, mobile number and address with hopefully trusted institutions, you can see how desperately we need laws to keep this information safe.
Privacy isn't just the concern of celebrities. With the ubiquitous presence of mobile phone cameras and the escalating use of social media to build, define and manage our friendships and personal lives, the fact is privacy matters to everyone.
We all know this as we go about our lives. We expect the law to help protect us, and it is well past time that it did.

Donate To New Matilda
New Matilda is a small, independent media outlet. We survive through reader contributions, and never losing a lawsuit. If you got something from this article, giving something back helps us to continue speaking truth to power. Every little bit counts.