The further consolidation of the Australian media could help the industry overcome its financial woes, but the price will be high. Independence, diversity, and the jobs of many journalists are facing a grave risk, writes Ben Eltham.
The Coalition government has announced a new set of media reforms.
According to Communications Minister Mitch Fifield, they are "the most significant reforms to our media laws in a generation."
Australia's current media ownership laws date to the Hawke-Keating era. They restrict a single person or corporate entity from reaching more than three-quarters of the national television market, or from owning assets in all three of print, radio and television in a single region.
The new proposal dramatically loosens these restrictions. According to the government:
The Government's media reform package includes repealing media ownership and control rules that currently prevent:
a person from controlling commercial television licences that collectively reach more than 75 per cent of the Australian population (the 'reach rule');
a person from controlling more than two of the three regulated forms of media (commercial radio, commercial television and associated newspapers) in the one commercial radio licence area (the '2 out of 3 rule').
What is the reason for this huge deregulation? Technology. The internet has transformed the way Australians get their media, upending business models and destroying the ascendant position of broadsheet newspapers and commercial television.
"In the digital era," the government says, the current regulations "unfairly restrict Australian-based broadcast or publishing companies from optimising the scale and scope of their operations."
"Domestic media operators must have the flexibility to compete and adapt in the changing media landscape."
Media companies: you are now free to merge.
There's no doubt that deals will be struck. Many of the once-profitable old media companies in Australia are struggling.
Fairfax Media is a good example. It has weathered the worst of the digital storm, at least for now: it's making money, although the future of the company once it stops publishing printed newspapers is far from assured. But Fairfax is a wounded and unhappy company. Its signature mastheads are a shadow of their former magnificence.
Nine is also a shadow of its once-dominant self, making small profits on much-reduced revenue in a static television advertising market.
Ten is a basket case, kept afloat largely by the patience of its lenders and by constant cash injections from its owners – a motley crew that includes Bruce Gordon, Gina Rinehart, and Foxtel.
In the short-term, regional media assets will be the first in play. Ten is reportedly in talks to buy regional broadcaster Southern Cross Media, though how it could afford such a purchase is anyone's guess. Prime Media would also be a tempting target, as would Bruce Gordon's WIN network, which itself is a part-owner of Ten.
In the longer term, we could see two or more of the big players merge – Fairfax and Seven, for instance, which would combine Fairfax's legacy print operations and famous mastheads with Seven's successful television network and Western Australia's dominant newspaper. Another possible combo is Fairfax and Nine.
Or we could see the outright purchase of Ten by either Foxtel or News Corporation. Again, the bigger entities would combine audiences to offer advertisers greater reach.
Remember that both News and Fairfax already own significant metropolitan radio networks.
The government says we don't have to worry about anything. Regional audiences concerned about a decline in their local news will be shielded by enhanced protections for local television.
But Australian citizens that rely on journalists to gather and report the news so they can make informed decisions about our democracy may beg to differ. The inevitable sequel to any cross-media merger will be "efficiencies" … in the form of job losses. Fewer but larger media companies will control fewer media voices, with fewer journalists employed to report and investigate.
Journalism is difficult and expensive. Merged media entities in search of cost reductions will look to support less of it.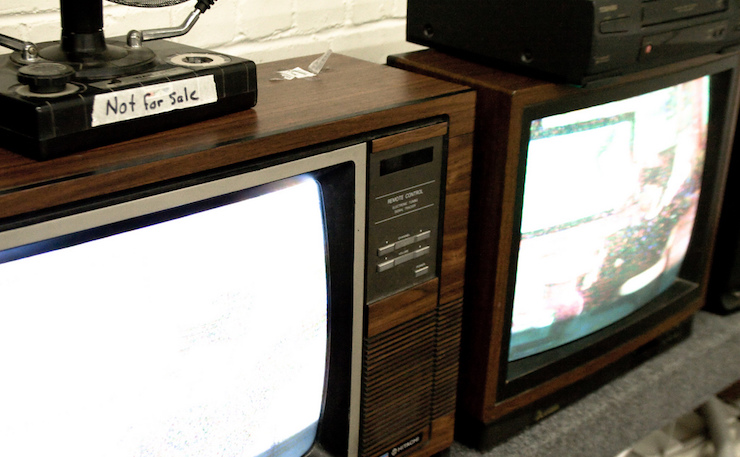 But what about the internet? After all, it is the internet that has transformed old media globally, destroying the "rivers of gold" that once made the Sydney Morning Herald and The Age two of the most lucrative newspapers on the planet. Television advertising has held up better, but the advent of Netflix also tolls the bell on the coming decline of terrestrial television.
Media owners are right to point out that current media laws do nothing to regulate their online rivals, even those that are obviously supplying Australians with significant amounts of their news and entertainment. Facebook and Google face no local content regulations of any kind (beyond defamation and pornography restrictions), despite making huge revenues from Australia that they pay virtually no tax on.
In the Rudd-Gillard years, Labor established the Convergence Review. Among other things, it considered imposing local content regulations on big internet companies. But as its political fortunes deteriorated, Labor took fright and gave it up as too hard. A critical opportunity was missed.
Are new voices in digital media establishing themselves?
It is true that small publishers like New Matilda, Schwartz Media, and on a bigger scale Guardian Australia, have entered the market with new publications in recent years. In the case of the Guardian, this has resulted in around 50 journalists and editors being hired, and a much-needed injection of digital nous into the sclerotic Australian industry. Genuine and important journalism is also being carried out by community broadcasters and publishers, and by citizen journalists on blogs and social media.
But the new digital environment has not conjured up a magical new business model that might support the democratically essential practice of journalism. By one recent count, the number of journalists in the United States has fallen by a third in eight years: from 55,000 in 2007 to 32,900 in 2015. Indeed, the recent travails of Guardian Australia's parent company, Guardian News and Media, suggest that the model of offering free online news supported by digital advertising may be about to fail, once and for all.
All of this is occurring at a time of unprecedented pressure on public sphere media agencies, like the ABC and the BBC.
The ABC remains one of the most trusted organisations in the entire country. And yet it has faced significant funding cuts under the Coalition, shedding around 300 newsroom staff after the latest round of redundancies. If the government was genuinely serious about safeguarding regional news coverage, the obvious way to do that would be to give the ABC more funding to increase its coverage. There is no sign of this so far.
Indeed, the ABC has been so spooked by the current environment that outgoing boss Mark Scott is advocating for the ABC and SBS to merge. It's hard to see how that move would improve media diversity – or employ more journalists.
Another way to support more and better journalism could be a targeted program of funding for community and online media. Small amounts of funding go a long way in the independent media. This could be done on a rigorous basis via grants to support high-quality investigative reporting, assessed at arm's length, in a similar method to cultural funding via the Australia Council. Some limited support of this nature does happen currently, such as the funding given to The Conversation. It's hardly enough.
But the current atmosphere is hostile to government support of media in any form, on the basis that the market should decide. As we've repeatedly seen with the ABC, governments are notoriously reluctant to feed the hand that bites them.
In the longer term, the basis for a democratic and sustainable journalistic estate will probably have to be private.
That private support could take the form of philanthropy, such as we see in the United States with initiatives like ProPublica. It could be piecemeal and community funded, as we see in Australia right now with community radio and websites. Or it could be via the desire of billionaires to control a muscular public voice. We know all about this in Australia, with the Murdoch, Packer and Stokes families long controlling important assets. We've seen a fascinating example recently in America with the purchase of the Las Vegas Review-Journal by a secretive billionaire.
Any way you look at it, though, these media reforms won't help media diversity, and they won't serve Australian democracy. For journalists as well as citizens, things are going to get worse before they get better.

Donate To New Matilda
New Matilda is a small, independent media outlet. We survive through reader contributions, and never losing a lawsuit. If you got something from this article, giving something back helps us to continue speaking truth to power. Every little bit counts.