Australia has come in for a drubbing in Amnesty International's annual human rights report, with treatment of Aboriginal people and asylum seekers in particular being singled out for condemnation.
The extremely high rate at which Indigenous people are incarcerated, ongoing Aboriginal deaths in custody, new paperless arrest warrants, and the closure of remote communities in Western Australia were presented among Australia's home-grown rights abuses.
The report notes that Aboriginal and Torres Strait Islander children are 24 more times likely to be in prison, and incarceration of Indigenous adults occurs at a rate 14 times above the mainstream.
"Three prisoners died in two Western Australia prisons during September, November and December, adding to the list of deaths in custody yet to be heard by the Western Australian Coroner," Amnesty International noted.
"One prisoner died in a New South Wales prison in December.
"In May, an Indigenous man in the Northern Territory died of heart failure in a police watch house, three hours after being taken into custody on suspicion of drinking alcohol in a regulated place."
That man, Kwementyaye Langdon, was arrested under the Northern Territories paperless arrest warrants.
As the report notes, "the coroner criticized the paperless arrest system under which the man was taken into custody as 'manifestly unfair' in its disproportionate impact on Indigenous people".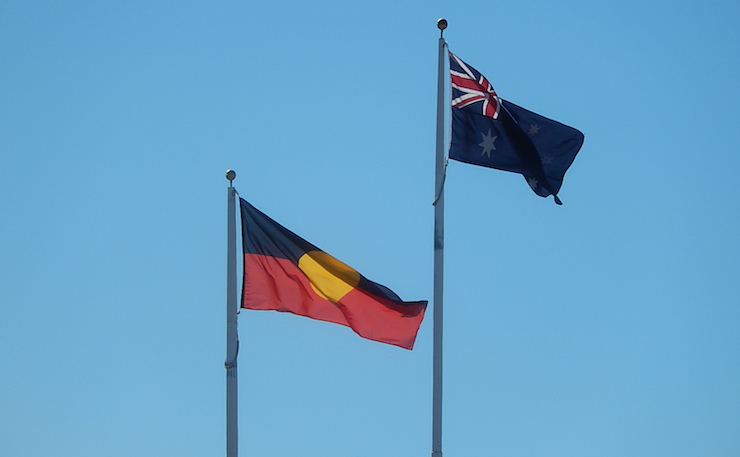 Further afield, Australia's "harsh", "punitive" and "hard-line" approach to processing refugees was placed alongside China as we continue to "violate international law by forcibly returning people to countries where they would face a real risk of serious violation".
Indeed, about a third of the criticisms levelled at Papua New Guinea and Nauru were actually about Australia's detention centres.
In particular, the practice of "pushing back boats, refoulement, and mandatory and indefinite detention, including in off-shore processing centres in Papua New Guinea and Nauru" were condemned.
In other words, Amnesty sees more or less Australia's entire asylum seeker regime, which enjoys bi-partisan support, as a human rights abuse.
Widespread allegations of sexual assault, "ongoing reports of violence against refugees in the [Naruan] community," and the continuing uncertainty faced by asylum seekers were raised as areas of concern.
Needless to say, Australia's offshore camps have been the scene of "numerous human rights abuses". And as of July last year, those who find human rights abuses off-putting can be jailed if they blow the whistle on them.
Australia is now a land of droughts, flooding rains, and "prison sentences for government staff and contractors, including health and child welfare professionals, who speak out about human rights abuses in immigration detention".
In the other 'wide brown land' – the tiny and impoverished islands Australia rents to detain asylum seekers – the government "would allow immigration detention employees to use force, including lethal force, against any individual in detention, while removing judicial oversight".
For those on the mainland, the main issues identified were new laws to strip dual nationals of their citizenship "without any criminal conviction and with limited procedural safeguards," and the "mass surveillance of personal metadata".
May they protect us from the brown people: Aussie Aussie Aussie, Oi Oi Oi!

Donate To New Matilda
New Matilda is a small, independent media outlet. We survive through reader contributions, and never losing a lawsuit. If you got something from this article, giving something back helps us to continue speaking truth to power. Every little bit counts.