As fallen Queensland Premier Campbell Newman fades into political obscurity, the disastrous consequences his government had on the environment are becoming increasingly clear.
In the two years between 2012 and 2014, weakened Queensland land clearing laws led to the loss of Koala habitat covering an area the size of more than one million house blocks.
That's according to Dr Martin Taylor, an ecologist with the World Wildlife Fund, who said that the rate of clearing was more than 1,300 house blocks per day.
The loss of habitat is particularly serious in light of the rapid decline the species is facing: between 1990 and 2010 Koala numbers across Queensland and New South Wales dropped by 42 per cent.
Last year, the Federal government listed the national icon as 'vulnerable'. In light of this, Dr Taylor said, losing more than 40,000 hectares of habitat in just two years is "a cruel blow to a species fighting for survival".
It wasn't just Koalas who fell to the Newman government's slackened native vegetation laws, either. Overall land clearing rates nearly doubled, and in 2014 alone an area larger than the Australian Capital Territory was cleared.
According to Dr Taylor, 200 threatened animals and plants lost 211,820 hectares of habitat after the Newman government relaxed land clearing laws.
As New Matilda reported in December last year, figures released by the now  Labor government in Queensland revealed a huge jump in carbon emissions.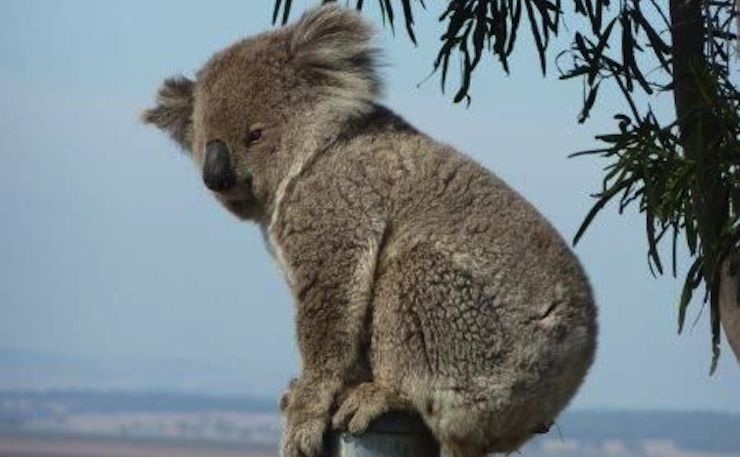 Across the border, the Greens have seized on the Queensland experience to flag concerns that changes planned by the Baird government could have a similar effect in New South Wales.
In that state, the Coalition government has promised to repeal legislation that currently protects biodiversity, including the Native Vegetation Act and Threatened Species Conservation Act.
In its place, a new regulatory framework based on an independent review concluded in 2014 will be adopted. It will make it easier for farmers to clear native vegetation on their properties without any oversight.
The New South Wales Farmers Association has been a key supporter of the reform, which the Baird government promised to pursue during this term, but not everyone is on board.
In January Josh Gilbert resigned as Chair of NSW Young Farmers, arguing in New Matilda that "the policy risks not only the repetition of past errors, but also of trading long-term profitability for short-sighted practices".
Last week NSW Greens Environment Spokesperson Dr Mehreen Faruqi launched an open letter calling on Baird to abandon the planned reforms.
The letter notes that "since 1788, sixty-one per cent of the original native vegetation of NSW has already been cleared, thinned or significantly disturbed".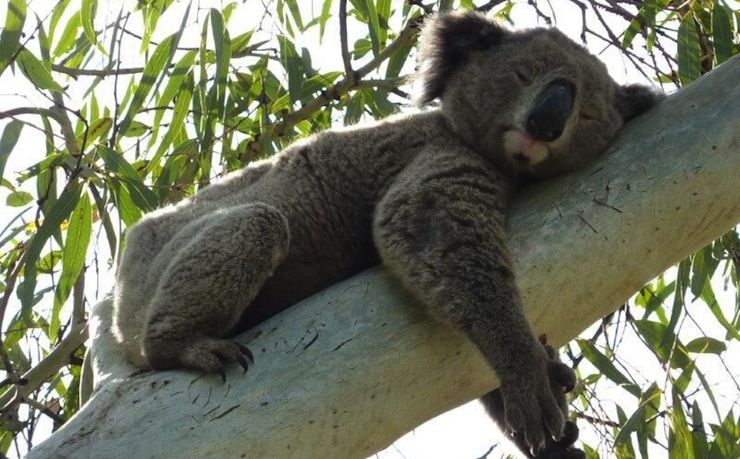 "[It's] already been signed by more than 300 people including many scientists, ecologists and academics," Dr Faruqi said. "This clearly indicates the seriousness of what the Liberal-National government intends to do."
Last year, the World Wildlife Fund released a report which warns Eastern Australia is one of eleven global deforestation hotspots, that together are expected to account for 80 per cent of forest loss by 2030.
"Land clearing is squeezing Koalas into fragmented patches of habitat where they will continue to rapidly decline because their home range is too small or broken up," Dr Taylor said.
"Habitat loss is the number one cause of species decline. If we are to give our threatened wildlife a fighting chance we must strengthen land clearing controls as soon as possible."
You can view an interactive map of where Koala habitat has been cleared in Queensland under the Newman clearing laws here.

Donate To New Matilda
New Matilda is a small, independent media outlet. We survive through reader contributions, and never losing a lawsuit. If you got something from this article, giving something back helps us to continue speaking truth to power. Every little bit counts.