Maurice Blackburn Lawyers have released further details of 7-Eleven worker abuse, revealing one Pakistani student was being paid less than 50 cents per hour.
The worker, identified only as Sohail, is estimated by the law firm to have worked 685 hours over a two month period, including weekends and week days, and been paid one lump sum of just $325.
That comes in at an hourly rate of just $0.47 per hour.
On that pay packet, the Pakistani accounting student would have had to work nearly eight hours to afford a single cup of coffee, worth $3.70. A $7 sandwich would have represented nearly 15 hours work, and a kilogram of beef mince, at $13.99, would have taken almost 30 hours to pay off.
"This indicates the scale of this horrific employee exploitation. It should not be happening in Australia, we are not a third world country," said Maurice Blackburn Employment Principal, Giri Sivaraman.
The law firm is calling for a mandatory employment education program for international workers, to inform them of the Australian standard pay and conditions they're entitled to, and how to complain if they're being exploited.
"Without exception every one of our 7-Eleven clients have said they were unaware of their rights, how much they should be paid or how many hours they should work," Sivaraman said.
"They also didn't know who to turn to when they wanted to make a complaint. An education program could be a good start to preventing another national wage scandal the size of 7-Eleven."
Another exploited worker, Maurice Blackburn said, was IT student Pranay Alawala. He worked at three 7-Eleven stores across Brisbane, and was paid an hourly rate of between $12 and $15 at various times. Alawala also worked entire week for free, under the guise of "training".
According to Maurice Blackburn, Alawala's employer threatened to tell the immigration department he was in breach of his student visa after the worker complained about money that was owed to him.
These fresh allegations come as some of the money owed by 7-Eleven franchisees implicated in the franchise's widespread rorts are being forced to pay back money they owe the workers they abused.
In August last year a joint ABC–Fairfax investigation blew the lid on the national scandal, highlighting the systematic underpayment and abuse of workers in the 7-Eleven franchise.
Earlier this month the Labor Party launched a new policy that would increase penalties for dodgy employers, ramp up protections for workers, and give the Fair Work Ombudsman more power and resources to go after exploitative companies that try to get out of paying.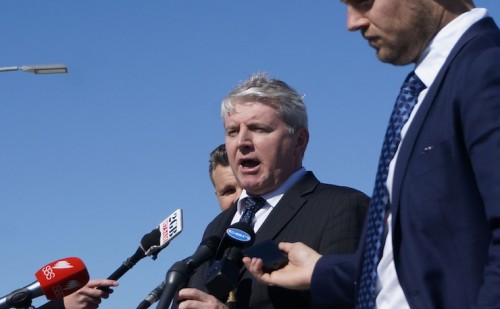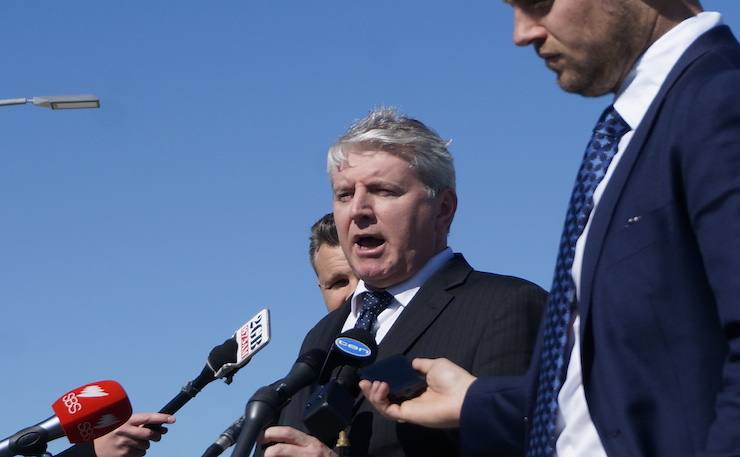 "There are many overseas workers who are exploited. There are tens of thousands of workers I would contend that are working today that would be underpaid. This really is unfair all round," said Brendan O'Connor, the Shadow Minister for Employment and Workplace Relations.
The Shop Distributive and Allied Employees' Association (SDA) – which represents retail, fast-food and warehouse workers – said these latest revelations only scratched the surface.
"We know the exploitation is ongoing," said the union's National Secretary, Gerard Dwyer.
"7-Eleven workers continue to tell the SDA that the cash back scam – which involves workers being forced to withdraw and pay back part of their pay – continues, but most of these workers are too scared to come forward publicly.
"The Prime Minister cannot continue to sit back and allow this exploitation to occur on his watch. He needs to come out publicly and assure workers that they will be granted a visa amnesty if they come forward," Dwyer said.
A Senate Inquiry looking into temporary work visas and worker rip-offs is due to report at the end of this month.

Donate To New Matilda
New Matilda is a small, independent media outlet. We survive through reader contributions, and never losing a lawsuit. If you got something from this article, giving something back helps us to continue speaking truth to power. Every little bit counts.