The party says it has always placed strong support among Aboriginal and Torres Strait Islander communities as a precursor to backing a future referendum. Max Chalmers reports.
The Greens have insisted a resolution passed by one of the party's state branches offering only conditional support for a referendum on the campaign to recognise Aboriginal and Torres Strait Islander peoples in the constitution does not represent a deviation from the federal party's previous statements and position.
On Sunday, the Queensland state branch voted up a motion arguably cooling support for the proposal by vowing not to support any referendum "unless and until meaningful widespread consultation with Aboriginal and Torres Strait Islander individuals and communities (within Queensland) demonstrates strong support for that proposal."
The campaign to repeal 'race power' clauses in the constitution and insert an acknowledgment of First Nations peoples has been ardently backed by the progressive side of parliament, with the equivocal language of the motion passed by the Queensland Greens appearing to contrast the noises emanating from Canberra. Earlier Greens releases on the topic, for instance, had pushed the government to move urgently towards a vote.
But Federal Senator and spokesperson on Aboriginal and Torres Strait Islander issues Rachel Siewert told New Matilda she was comfortable with the motion passed in Queensland and argued it was in line with previous Greens policy and rhetoric.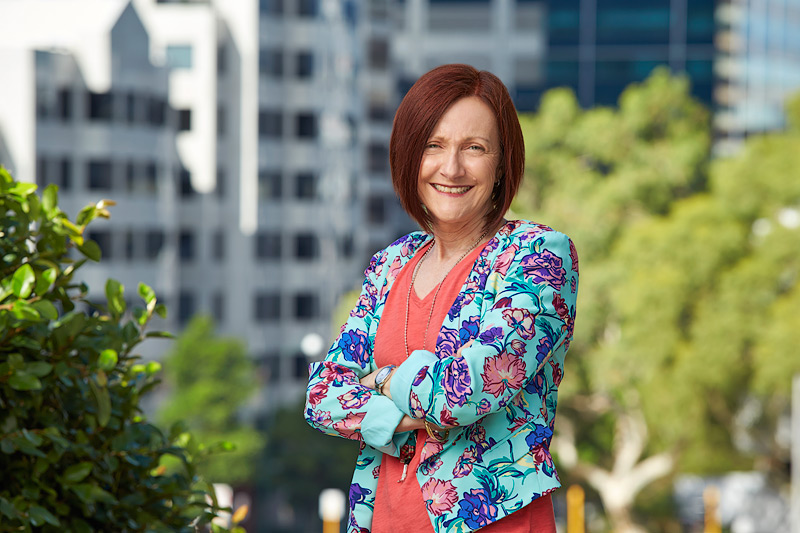 "We support constitutional recognition of Aboriginal and Torres Strait Islander people, we also support sovereignty and treaty," Siewert said. "We're also really clear we're not just going to support any form [of recognition]… it has to have the clear support of Aboriginal and Torres Strait Island peoples."
Andrew Bartlett, a Queensland state spokesperson, said he did not believe the motion deviated from the party's national position as outlined at its 2015 conference.
As late as September 2014 the Greens were calling for a referendum to be held "at or before" the next federal election, now just a matter of months away, and referenced the need for "a strong campaign to educate and inform the Australian community about this issue" without referring to the need for further consultation with Aboriginal and Torres Strait Islander people.
"The Australian Greens have long supported Constitutional Recognition and ensured this issue was put on the table following the 2010 election. We remain committed to this important reform," a release quoted Siewert as saying at the time.
In November of the same year Siewert joined with state MP Robin Chapple in calling on the Western Australian government to pre-empt a federal referendum and enact recognition at the state level. Again, the need for further consultation was not mentioned.
HOUSE AD: IF YOU APPRECIATE THIS KIND OF REPORTING, PLEASE HELP SUPPORT NEW MATILDA. EVEN JUST $5 WILL HELP US SECURE A CONTRIBUTOR'S BUDGET FOR 2016. CLICK HERE FOR DETAILS.
Later releases do, however, regularly point to the importance of First Nations consultation, with one noting that any change to the constitution must be supported by Aboriginal and Torres Strait Islander Peoples and arguing that a series of proposed community conferences must "enable the clear opinions of Aboriginal and Torres Strait Islander Peoples" to be expressed.
The Greens' policy platform, meanwhile, states a belief the constitution "must recognise the prior occupation and sovereignty of Aboriginal and Torres Strait Islander peoples", elsewhere noting "the [constitutional]recognition of Aboriginal and Torres Strait Islander peoples as the original and ongoing residents of Australia and their rights as the traditional owners of the land" as one of the party's aims.
2015 saw increasingly frequent reports of wariness towards the campaign among First Nations communities, with the nation's largest Aboriginal representative organisation, National Congress, warning it had been receiving messages from members vowing to vote no in the case of a referendum.
Siewert said she now believed the process of developing and consulting on a referendum had not progressed enough to hold a poll by May 2017, a date advocated by those including Indigenous Affairs Minister Nigel Scullion.
She said that both a parliamentary committee and expert panel convened to explore the question of recognition had found strong support in the Aboriginal and Torres Strait Islander communities consulted.
"I can't tell you at the moment whether it's still there, things have moved on, I think there has been a change in some communities," she said, adding that in others support had remained.
In late 2015 the leaders of the two major parties announced a new Referendum Council had been formed to help "progress" the debate, promising a series of "Indigenous-designed and led consultations".
Despite $15 million being provided by both Labor and Coalition governments to help promote the Recognise campaign, debate has continued as to the exact form a referendum would take, with propositions including embedding racial discrimination measures into the constitution proving a sticking point.

Donate To New Matilda
New Matilda is a small, independent media outlet. We survive through reader contributions, and never losing a lawsuit. If you got something from this article, giving something back helps us to continue speaking truth to power. Every little bit counts.