A recent Australian Government delegation to Palestine took wilful blindness to a new level, writes Samah Sabawi and Bassam Dally.
So this is Christmas, and what has Australia done? An official delegation representing our country in Israel has added fuel to the flames of extremism abroad by applauding proven human rights violators and insulting the living descendants of Christ in his home of birth in Palestine.
The news headlines were not kind to the Australian delegation who seemed to have crossed the line. But the problem was not in what they said in their meeting with the Palestinian authority. The real issue is what the Australian delegation did not say to Israeli officials.
All governments and political representatives should be asked tough questions and be open to criticism. Questioning the Palestinian Authority should not, within itself, have been the big news story. The big news story should have been the fact that no one in the Australian delegation, not even Tim Wilson, who since February 2014 has held the title of Australian Human Rights Commissioner, felt inclined to question Israel on its long list of well documented and often horrific human rights violations.
Human rights are clearly defined in the universal charter of rights. They are rights that are inherent to all human beings regardless of sex, nationality, race, religion, ethnic origin, language and color. But in Israel, full rights are afforded only to those who are Jewish and denied in various ways and levels to the non-Jewish Palestinian citizens of the state and denied to Palestinians living under Israeli military occupation.
A report by Adalah , an independent Israeli human rights organization and legal centre, reveals how successive government policies have deprived the Arab Palestinian citizens of Israel of funds for education, municipalities and infrastructure.
The report indicates Israel practices institutionalized discrimination based on race, with 50 basic laws negatively targeting its Arab citizens and other laws that preference and privilege its Jewish citizens.
Since 1948, Israel built more than 500 Jewish only towns and villages and not a single dwelling for Arab citizens who make up 20 per cent of the population, despite the dire need to relieve congestion from existing population centres.
Palestinians living in East Jerusalem, who are residents of Israel, fare worse with deprived funding, lack of services and only 5 per cent building approvals granted.
Mr Wilson would be well served to remember that Australia has agreed to commit to several human rights treaties, including the international Convention on the Elimination of all forms of Racial Discrimination, the Convention against Torture and Other Cruel, Inhuman and Degrading Treatment or Punishment and the Convention on the Rights of the Child, all of these have been severely violated by Israel.
Since the beginning of October Israeli police, army and civilians have killed more than 110 Palestinians including 24 minors and 5 women. The majority have been killed in cold blood prompting Amnesty International to issue a statement protesting the 'unlawful killings by Israeli forces and collective punishment of the Palestinians'.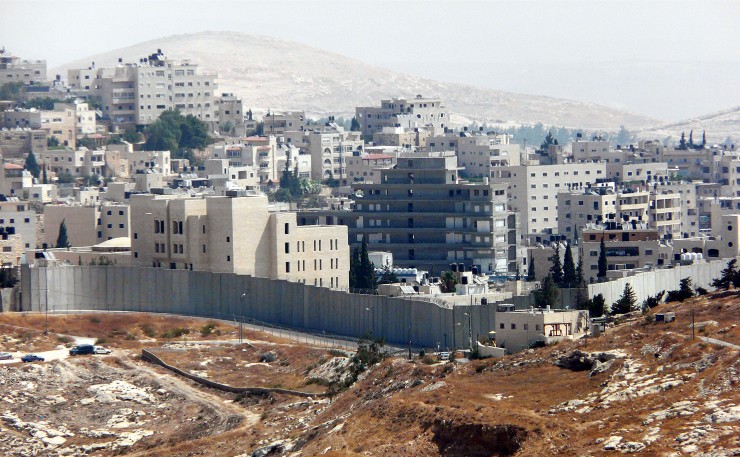 Similarly, B'Tselem, the Israeli Information Center for Human Rights in the Occupied Territories, have published video evidence showing extrajudicial killing of Palestinians and the planting of knives next to bodies of Palestinians to claim self-defense.
B'Tselem has also published video evidence of torture and interrogation of Palestinian minors as young as 12-years-old who are held illegally by the Israeli authorities.
A report by Military Court Watch in Israel, shows that out of the 5,683 Palestinians from the Occupied territories held as "security prisoners" in Israeli detention facilities, 307 are children. This represents an 80 per cent increase in the number of children in detention as compared with the previous month, and an annual decrease of 4 per cent compared with 2014.
Delegation after delegation of Australian politicians and officials are visiting Israel to 'learn' from Israel's experience in developing new technology and how to support start-ups'. In doing so, they are helping whitewash Israel's crimes and violations of human rights in the name of 'our national interest'.
Australia's prosperity can be achieved without us selling our minds and souls to the radical and racist government of Israel.
Maintaining our values, morals and international standing should always be more important than embarking on a partnership with such a state.
* Samah Sabawi is a Palestinian-Australian playwright, advocate and commentator. Bassam Dally is a Palestinian advocate and academic with dual Israeli-Australian citizenship.

Donate To New Matilda
New Matilda is a small, independent media outlet. We survive through reader contributions, and never losing a lawsuit. If you got something from this article, giving something back helps us to continue speaking truth to power. Every little bit counts.