There are three broad reasons advocates provide when asked why a royal commission into abuse, neglect and violence against people with disability is needed. Yet the most convincing argument is simply to recall stories like Natalie's. Max Chalmers reports.
When 50-year-old Natalie – who is deaf, and has an intellectual disability, schizophrenia, and epilepsy – was moved into a residential care facility, it soon became evident that something was going wrong.
The first sign was a deterioration in her health and wellbeing. Initially it was delusions, followed by violent outbursts that put other patients at risk. After being moved to a psychiatric hospital she began pulling out her own hair.
The second sign was that Natalie started complaining a night worker was hurting her. The complaints were ignored and eventually ceased. As is so often the case for people with disability, no-one in a position to help believed her.
It was only after Natalie was moved to the psychiatric hospital and offered assistance in communicating her experiences in residential care that an alarming discovery was made. She had contracted a sexually transmitted disease.
"With the help of an interpreter, Natalie disclosed that for over three years, a night worker at the residential care facility had regularly come into her room and sexually assaulted her," notes made on her case file record.
The horror she had lived was exposed by a new caseworker, experienced in dealing with survivors of sexual assault, who became suspicious something was wrong. Without that chance change in circumstance, the story may have never been believed by anyone other than Natalie and her abuser.
Finally recognised, it is now one of 70 incidents included in a submission made by a coalition of disability advocacy groups known as the Cross Disability Alliance to a recent federal parliamentary inquiry. The sparse accounts, painfully stripped to leave only bare chronologies, were collated in order to catalogue known cases where people with disability living in institutional or home care had been abused or neglected – the subject of the inquiry's attention.
Like Natalie's, many of the case studies open with a plea that finds only incredulity among figures of authority.
One 39-year-old woman returned to her residential facility after being raped and beaten while unsupervised at a local park, leaving her covered in blood. "When she made it back to the residential facility, a staff member made her hand-wash her bloody underwear and garments," her case summary records. "The worker wrongly 'assumed' that the woman was menstruating (despite her being on an injectable contraceptive) and she was reprimanded for getting blood on her clothes."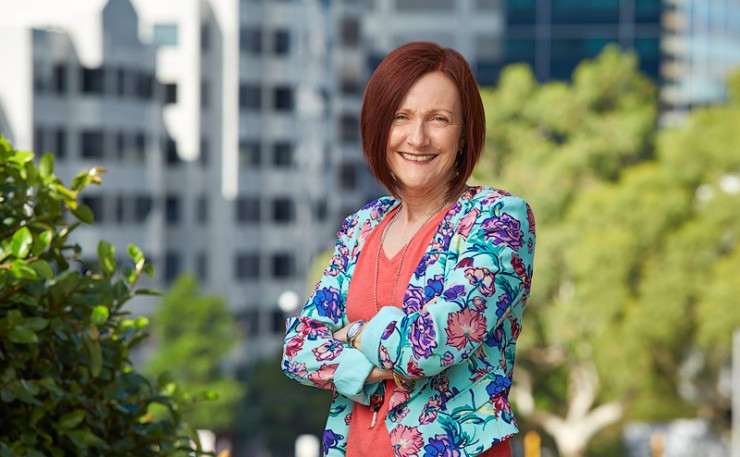 Reading the testimony presented to the inquiry makes it easy to understand why Greens Senator and Committee Chair Rachel Siewert is refusing to let it go. After more than nine months of public hearings, in camera witness interviews, and gut-wrenching submissions, Siewert and her Committee came back with their major recommendation: the establishment of a royal commission.
Not all of the stories presented are as shocking as those detailed above. But beyond the extremes, advocates warn, is a system that has entrenched various forms of abuse and neglect, ranging from sexual and physical violence to day-to-day acts of humiliation.
Women who ask to be showered by a staff member of the same gender have been refused. Parents who complained about their children's treatment have been punished. People living in care have been victimised or defrauded by proprietors. Staff members dismissed for serious ethical failings have been able to find jobs in other states. Restraints, both physical and psychotropic, are used freely.
Despite this, the inquiry's suggested remedy hasn't left much of an impact on a public already exhausted by seemingly weekly calls for a new royal commission. Royal commissions into spying, banking practices, and Indigenous corporations have all been recently requested. The Australian Human Rights Commission's inquiry into children in detention came back with the same recommendation. All have failed to gain serious traction.
But the fear that experiences like Natalie's continue to be lived – and ignored – has put energy into a campaign aiming to make this royal commission request the exception to the rule.
Siewert has become the most outspoken member of the Committee in pursuing the establishment of a royal commission. She's blunt in her assessment of the current situation.
"What was obvious from the evidence – and I think we only scratched the surface – was that abuse is happening, neglect is happening, and violence is happening," she says. "It's happening in all environments where people live, whether it's institutional care, or congregate accommodation, or even if they're in their own home or the workplace. It's occurring across Australia, and it's much more widespread than people think."
Labor and Coalition senators both supported the Committee's final report but have been cautious in their subsequent remarks. Shadow Minister for Disability Reform, Jenny Macklin issued a media release reiterating Labor's support for an "independent national investigation", but has declined to go into further detail about what exactly that means.
She's certainly not ruling out a royal commission, but neither is Macklin prepared to commit to one. The Coalition too are contemplating their response.
Therese Sands, co-author of the Australian Cross Disability Alliance submission, in which Natalie's case is detailed, agrees the evidence heard by the parliamentary inquiry represents only the tip of the iceberg. The Alliance had already proposed a royal commission as the optimal way to come to terms with the largely submerged issue, and is now enthusiastically backing the Committee's recommendation.
"We daily hear stories of violence, abuse and neglect, in all forms and settings," Sands says. Her case for a royal commission rests on three key arguments.
Firstly, the problem is widespread – as Sands puts it, a "national shame". Abuse and neglect know no obvious borders and are occurring across sectors and institutions. It's a problem in schools, where children with disability are literally being caged and tied to chairs in order to restrain them. It's a problem for police, who are struggling to respond adequately when complaints – of sexual assault in particular – are made by people with intellectual disabilities. And it's a problem for providers of care, with some lacking training, and others engaging in callous profiteering (in one of the stories outlined in Sands' submission, a man in a boarding home completed unpaid labour for the proprietor while having his disability pension siphoned. The pocket-money his mother would send was also confiscated. For his work he would be rewarded with a single cold drink).
As is obvious, all of this is a problem for governments of all levels as well. They fund, and in many cases run, these organisations. That could be one of the major reasons a royal commission never happens.
Consider this, from public inquiry expert Dr Scott Prasser.
"Governments are quick to appoint royal commissions into a single issue as it has less potential link to wider aspects of government administration. Hence, royal commissions are quickly appointed into accidents and matters concerning individual impropriety," Prasser wrote some years ago.
A royal commission into disability abuse would have the potential to draw whole government policies or departments into an unflattering spotlight, with likely ramifications for both major parties. Labor and Coalition MPs will be wary of that as they contemplate their next move.
The second argument is that only a royal commission could afford the resources necessary for such an undertaking. The time, energy, and expense required in order to find victims and receive their testimony will be substantial. Many will need specialised help and subsequent counselling.
Sands knows this well – her organisation has been helping provide support for people with disability taking part in the current royal commission into institutionalised child sex abuse.
As that inquiry has shown, the powers needed to pry open the doors of institutions trying to keep the sunlight out will also have to be great.
A Four Corners investigation into disability service provider Yooralla in 2014 revealed gross abuses and cover-ups, and provided the impetus needed to get the Senate Inquiry up in the first place. What would be uncovered with super-judicial powers? This, in part, would be a fact-finding mission, as well as an effort to quantify.
Beyond these more pragmatic arguments, Sands makes a more emotionally compelling third point. Those who have not been believed now deserve validation.
"People with disability want to see a genuine response that has the same profile as other responses – they deserve that as well," says Sands.
Telling their stories in such a setting opens the prospect of serious redress. But it also brings recognition and, according to Sands, the chance for healing. A royal commission would bring cases like Natalie's to the nation's attention. After surviving years of denial those who endured abuse could finally be told once and for all 'we believe you'.
Since coming to government the Coalition has used royal commissions mercilessly to pursue its enemies. Labor and trade unions have been left worse-off, though it's difficult to see how either the pink batts or trade union inquiries changed the country for the better, as the commission into institutional child sex abuse undoubtedly will.
If Malcolm Turnbull would like to help atone for the self-interest that drove the former two campaigns he would do well to read some of the evidence presented to the senate over the course of the year: to survey the protruding tip, and see if it leaves him comfortable denying the need to peer below the surface.
If Siewert and Sands are right, the failure to do so could have fatal consequences for those whose stories are yet to be uncovered, or believed.

Donate To New Matilda
New Matilda is a small, independent media outlet. We survive through reader contributions, and never losing a lawsuit. If you got something from this article, giving something back helps us to continue speaking truth to power. Every little bit counts.