Anti-Muslim agitator Phillip Galea had his house raided by police this week. He's part of a boisterous group of far-righters whose intentions look increasingly violent, writes Jeff Sparrow.
So another far-right activist has been caught with weapons seemingly intended for use againt political opponents.
Police discovered Tasers, a bomb-making manual and other equipment during a raid on the Braybrook house of Phillip Galea, an anti-Muslim agitator.
In court on Thursday Galea identified himself as a member of both the fascist United Patriots Front and the populist Reclaim Australia movement. He told authorities he planned to bring his gear to a UPF rally scheduled for Sunday.
It's the latest in a long line of disturbing incidents associated with the UPF, an organisation that's crystalising a toxic formation of xenophobia, neo-Nazism and gun nuttery.
It's only a matter of time before someone gets seriously hurt.
Let's look in detail at the record of a group that's only been around for a few months.
Back in July, social media messages appeared to show UPF members boasting that they would be 'packing' (that is, carrying weapons) to protests. The UPF Facebook page published a video of its then leader Shermon Burgess practicing with a rifle and explaining "us right wingers have all the guns… when shit hits the fan one day we will survive".
Another clip soon surfaced showing the UPF's Neil Erikson, a man previously convicted for the anti-Semitic harassment of a Melbourne rabbi, laughing at footage of a Spanish neo-Nazi stabbing an anti-racist to death.
In August, a man travelling to a UPF protest in Melbourne was found with a firearm in his possession. Later that month, threats to kill Yarra councilor Stephen Jolly circulated on social media. They were attributed to Erikson; he denied any connection with them – but refused to condemn the messages. A 38-year old Moe man was subsequently charged with stalking and threatening to rape and kill Jolly and his family.
In November, Fairfax published a feature on UPF member Chris Shortis, documenting his "long history of posting videos to social media in which he poses with semi-automatic weapons and threatens to take up arms against the Government and Muslims". A few days later, UPF members filmed themselves walking through 3CR and the Melbourne Anarchist Club, two organisations associated with anti-racist protests. The footage – clearly intended to be intimidating – was then posted on the UPF Facebook page.
In the media, the UPF is often described as an 'anti-Islam' group. That's only partially true.
The UPF arose when Shermon Burgess split from the broader Reclaim Australia movement. Burgess, who styles himself the 'Great Aussie Patriot', has a history in the tiny milieu of Australian fascism. He'd previously belonged to the Australian Defence League; as singer for the racist band Eureka Street, he'd performed lyrics like, "It's time to join the ADL/Send the Muslims back to Hell … No sharia, no halal/Time to get the .50 cal."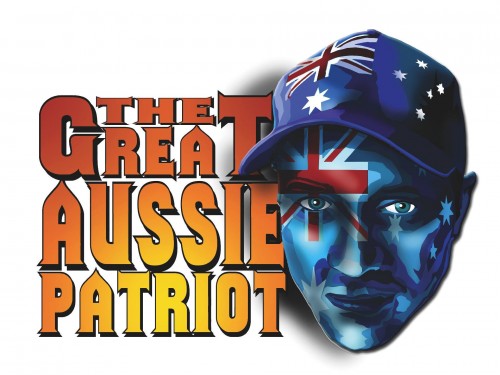 Under his leadership, the UPF presented itself as a more militant version of Reclaim Australia. Its rhetoric was primarily Islamophobic, albeit with an emphasis on physical confrontation (one video showed Burgess and his followers pumping weights and practicing punches in preparation for a rally).
In October, however, Burgess resigned, ostensibly because supporters were making fun of him but probably in response to internal tensions about the group's direction. He was replaced by Blair Cottrell, the former leader of the National Democratic Party of Australia.
Burgess is a fascist but Cottrell is a National Socialist, an admirer of Adolf Hitler. As Fairfax noted in October, Cottrell thinks that "there should be a picture of [Hitler] in every classroom and every school, and his book should be issued to every student annually." He also boasts of serving time in jail after conviction for arson.
Courtesy of the anonymous anti-fascist campaigner known as Slackbastard, it's possible to access an extensive collection of Cottrell's writings on social media. They make for disturbing reading.
"Get some guts people and just say Jews," begins one post. "They are all Jews or Jewish servants. For thousands of years these Jews have been expelled and chased out of European Nations for the same shit. Napoleon and Hitler were the last to stand against them (please don't reply to this comment with 'muh holocaust' bullshit, cause that is a load of crap too)."
As leader, Cottrell steered the UPF in a more overtly fascist direction. It now focuses less on Muslims and more on those who he claims lurk behind Muslims – the 'morally sick' individuals who promote what Cottrell dubs the "perversion" of "egalitarianism".
Cottrell often posts videos offering "Basic Philosophical Re-Education": in essence, a crash course in fascist theory. In one clip, he explains that those committed to 'equality' (another of Cottrell's pet hates) are "contaminated in their brains". Once the UPF takes power, "every single contaminated individual" will be expelled from the country.
In another whiteboard lecture about the Paris atrocity, Cottrell declares that, though the egalitarians were "entirely responsible for what just happened in France", he'd come to realise that they could not be swayed by words. "Only the sort of terrible violence that serves as such a potent dose of reality, that throws these people out of their comfort zones, only this sort of force, is capable of changing the minds of such people," he says.
It's easy to mock Cottrell's philosophical pretensions (Carl Schmitt he ain't).
But his organisation can no longer be treated as a joke. Chloe Patton, a University of South Australia academic specialising in the far right, told Fairfax that the UPF's Chris Shortis resembled Anders Breivik, the rightwing terrorist responsible for mass murder in Norway.
"Here we have an individual who is clearly radicalised," she said of Shortis, "who is brandishing firearms while preaching holy war."
But we don't have to turn to Norway for illustrations of the threat, for there are plenty of examples of rightwing extremists engaging in political violence in Australia.
As Andrew Zammit notes, in 2010 members of the Nazi group Combat 18 opened fire on a mosque in Perth; in 2004, white supremacists associated with Peter Van Tongeren went to jail for a conspiracy to firebomb Chinese restaurants in the same city.
The most systematic campaign of terror in Australian history was conducted by the fascist Ustasha, responsible for bombings in Sydney in 1967, 1969 and 1972, Canberra in 1969, Melbourne in 1970 and 1972. Around about the same time, the National Socialist Party of Australia was linked to a series of bombings and rifle attacks on leftwing bookshops and premises in Melbourne and Sydney.
This history still resonates. Prior to a recent Melbourne protest, the UPF's Neil Erikson appeared in video alongside Dr James Saleam, a man jailed over a shotgun attack on anti-apartheid activists.
The UPF leaders have responded to Galea's arrest by claiming he was a member of a different far right group and not the UPF, that his comments had been taken out of context, and that his weapons were no big deal.
But, of course, such defences haven't availed young Muslim men in similar circumstances. Most of the recent Australian terrorism cases involving offences of "conspiring to do an act in preparation for, or planning, a terrorist act". In fact, the terrorism laws dramatically lower the bar on questions of intent, with, for instance, a man called Faheem Lodhi sentenced to twenty years jail over a terror plot, even though the prosecutors acknowledged he'd neither selected a target nor acquired a bomb.
As the academics Andrew Lynch, Nicola McGarrity and George Williams argue in their book Inside Australia's Anti-Terrorism Laws and Trials, the new anti-terror legislation explicitly says that terrorism offences have been committed, "even if a terrorist act does not occur and the training / thing / document / act is not connected to a specific plan for a future terrorist act. It is sufficient that the latter be just generally conceived at this stage. As a result, in almost all of the subsequent terrorism trials, the prosecution has regarded it as unnecessary to specify what the precise target of any attack would be."
Suffice to say that if the UPF were led by an angry young man called Mohammed, it's impossible to believe he and his whole crew wouldn't currently be in jail.
Of course, we've seen a similar pattern elsewhere. In the US, for instance, radicalised white men are responsible for the vast bulk of terror attacks, yet the security forces – and the whole political culture – focus almost exclusively on the danger posed by Islamists.
Though the UPF seems to be growing, it's still a tiny group. But we're living now in dangerous times, a period in which demagogues are likely to flourish, particularly as the rhetoric from the supposed mainstream becomes increasingly extreme. It's all the more important to take the far Right seriously, particularly because the authorities won't.

Donate To New Matilda
New Matilda is a small, independent media outlet. We survive through reader contributions, and never losing a lawsuit. If you got something from this article, giving something back helps us to continue speaking truth to power. Every little bit counts.