The content of the TPP is finally known, and it appears to be as bad as critics feared. Thom Mitchell reports.
The Trans Pacific Partnership leaves the door open for corporations to inhibit the ability of governments to legislate for environmental protection, critics of the biggest free trade deal in history said after the release of the final text yesterday.
Like many trade deals, the TPP includes 'Investor State Dispute Settlement' clauses which allow multinational corporations to sue governments in trade tribunals outside of national judiciaries if laws are passed that risk their profits.
According to Dr Mathew Rimmer, a Professor of Intellectual Property and Innovation law at the Queensland University of Technology, "They have given foreign investors very broad ranging powers to go into investment tribunals to make complaints about decisions by government that affect their foreign investments."
"There are some clauses there dealing with protection of the environment…and the right to regulate, but they aren't absolute defences," Dr Rimmer said.
The Executive Director of America's influential Sierra Club, Michael Brune, said the fact that "the words 'climate change' don't even appear in the text [is] a dead giveaway that this isn't a 21st-century trade deal".
"It sets us back further, empowering fossil fuel corporations to challenge our public health and climate safeguards in unaccountable trade tribunals while increasing dirty fossil fuel exports and fracking," Brune said.
Over more than half a decade, the deal was negotiated in secret between 12 'Pacific Rim' countries, including Australia, the United States, Canada, Japan, Malaysia, Mexico, New Zealand, Peru, Chile, Singapore, Vietnam and Brunei.
My TPP media release a good overview on how this trade deal will benefit Australia. http://t.co/NI1qbh14yj

— Andrew Robb (@AndrewRobbMP) October 7, 2015
The secrecy surrounding the deal has caused widespread disaffection within sections of the American Democratic Party. Locally, the Australian Greens have also expressed deep reservations.
Candidate for the Democratic nomination for President Bernie Sanders released a statement vowing that "during the coming session of Congress, [he]will be working with organised labour, environmentalists, religious organisations, Democrats, and Republicans against the secretive TPP trade deal".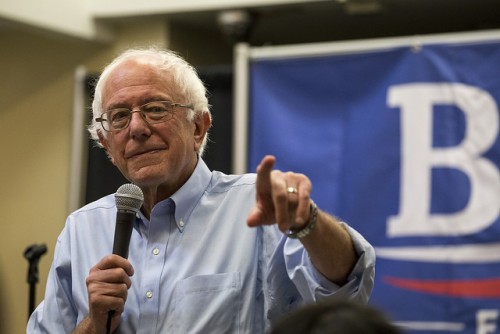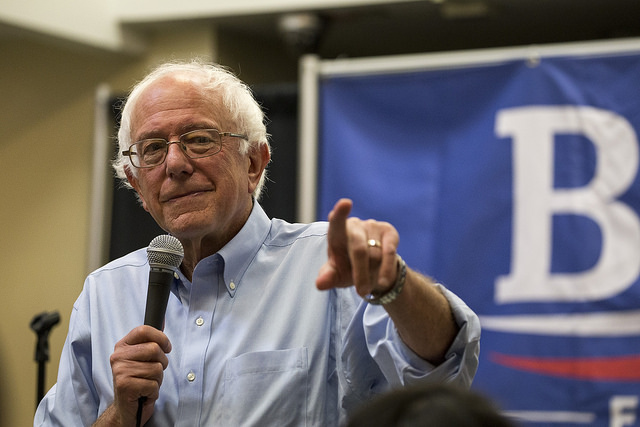 The text of the agreement is around 6,000 pages long — although only 25 of them went to environmental protections — and stakeholders will be pouring over the documents in the weeks and months ahead as governments move towards ratifying the massive deal, which is widely seen as a hedge against China's growing economic dominance.
The push towards 'free trade', though, has also been widely disparaged as a further triumph for the rights of corporations over individuals and communities, and Dr Rimmer said it "could be seen as part of a larger agenda [against]so-called 'green tape'".
"It doesn't seem to me to be a positive deal in the sense of improving the environment and biodiversity and climate across the Pacific Rim," he said.
The 'General Commitments' made in the environment chapter, though, are loaded with platitudes around the need for "parties to recognise the sovereign right of each Party to establish its own levels of domestic environmental protection and its own environmental priorities, and to establish, adopt or modify its environmental laws and policies accordingly".
Dr Rimmer said that while "they've been trying to put in certain sorts of language to give the impression that it's a green deal, that sort of rhetoric, I don't think, is matched by the actual content of the deal".
"I think that there's big questions in terms of whether [environmental]'safeguards' will be effective, or whether they'll only be narrow or limited," he said.
"I guess the historical concern has been that experience where defences have not necessarily stopped investor disputes in relation to environmental matters [in existing trade deals].
"[Trade Minister] Andrew Robb has been playing quite a complex game and hedging his bets in some respects, but there'll still be a lot of debate around what [various components of the text]actually mean."
Robb released a statement this morning noting that the trade deal "will contribute substantially to the diversification of our economy in this critical post-mining boom phase [and]reduce our reliance on any one sector or any one market".
"The TPP investment chapter provides a modern Investor State Dispute Settlement mechanism which contains safeguards to protect legitimate government regulation in the areas of health and the environment," Robb said when final negotiations wrapped up in October.
The Head of Program for Greenpeace Australia Pacific, Emma Gibson dismissed these assurances as "mere lip service to environmental protection," and noted that "there are no new standards for environmental protection, merely a reinforcement of existing national and multilateral laws".
"Given the scope of the agreement and the time it has taken to negotiate, there is a complete lack of leadership and vision where it comes to environmental protection," Gibson said.
The Australian Labor Party has announced it will look closely at the deal before making any comment. Greens trade spokesperson Peter Whish-Wilson welcomed the release of the final text, but said it was effectively too late to do anything to address the "carte blanche" provisions allowing multinationals to sue governments for lost profits.

Donate To New Matilda
New Matilda is a small, independent media outlet. We survive through reader contributions, and never losing a lawsuit. If you got something from this article, giving something back helps us to continue speaking truth to power. Every little bit counts.