With the emerald isle moving closer to Portugal's liberal policies there are calls for Australia to get 'stalled' drug reform back on track. Max Chalmers reports.
Greens leader Richard Di Natale has backed the introduction of 'pill testing' in Australia, and reiterated support for the removal of criminal penalties on drug consumption in the wake of similar moves in Ireland.
Speaking to New Matilda, the former GP said Australia's drug response was "back to front" and that more should be invested in targeting the health and social factors associated with drug use, rather than spending big on law enforcement.
Among areas of potential investment he pointed to public subsidies for heroin replacements methadone and buprenorphine – which help addicted users overcome withdrawal – as well as the introduction of 'pill testing', which allows a user to have their drugs chemically checked before consumption so they can be sure of the content and potency.
The latter policy has been trialled in Europe, with testing brought to dance parties instead of deterrents such as sniffer dogs.
"You need to implement change incrementally, and I think the first step is to adopt the approach that Portugal and now Ireland appear to be taking and that is you remove criminal penalties for individuals who consume drugs," Di Natale said. Portugal decriminalised the possession of small quantities of drugs including cannabis, cocaine, heroin, MDMA, and amphetamines in 2001, and the Greens leader has visited the country a number of times since then.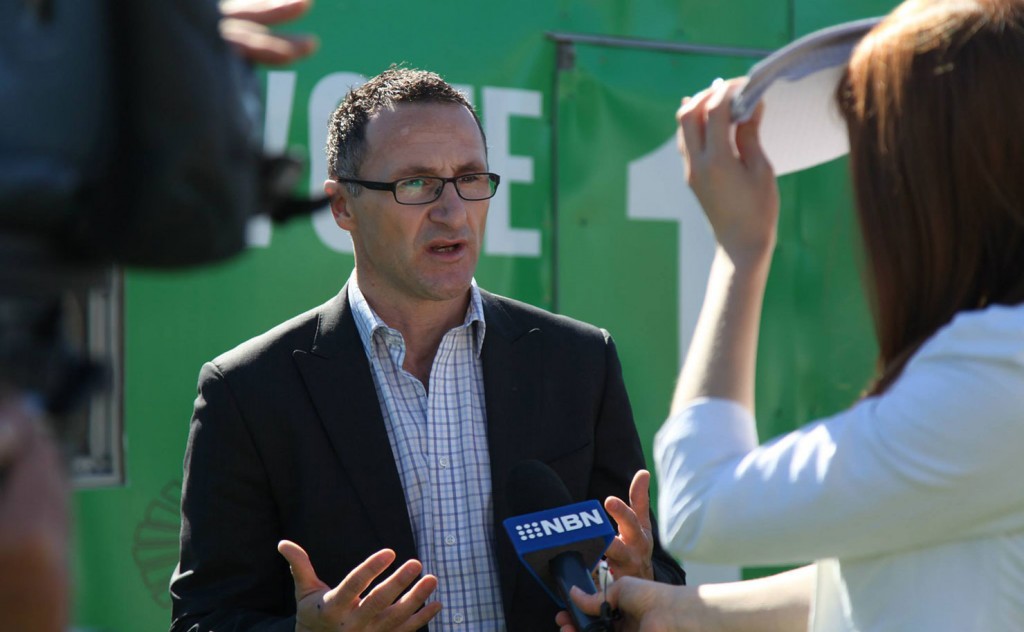 His comments come in the wake of moves by Irish Government Minister Aodhán Ó Ríordáin to put his nation on the road to decriminalisation, starting with the opening of safe injecting clinics, and eventually moving to the question of possession.
"I am firmly of the view that there needs to be a cultural shift in how we regard substance misuse if we are to break this cycle and make a serious attempt to tackle drug and alcohol addiction," he was quoted as saying in The Irish Times.
Carolyn Day, an Associate Professor at the University of Sydney who researches public health and drug addiction, said drug reform in Australia had 'stalled' since the opening of a safe injecting centre in Kings Cross in 2001. Though the centre has since been upgraded from a trial site to a permanent fixture, others have not opened around the country.
Day said the injecting centre had been a success and backed the idea of decriminalisation in Australia, though was careful to distinguish it from full legalisation.
She said the heavy focus on crystal methamphetamine – or 'ice' – needed to be accompanied by a boost to resources for treatment and research.
"Clearly what we currently do is not terribly effective," she said. "We need to be courageous enough to try different options."
"We shouldn't punish people, particularly those who have problems, [or be] turning otherwise good citizens into criminals."
National's Senator Fiona Nash, the Minister responsible for Drug and Alcohol policy, batted away the idea of decriminalisation.
"Neither Australia's expert drug advisory body, the Australian National Council on Alcohol and Drugs, nor the National Ice Taskforce, has recommended decriminalisation," she said.
"I also make the point cannabis causes marijuana induced schizophrenia and is far more potent than the 'dope' which some smoked in the 1970s. Cannabis is no longer a 'soft' drug."
Nash said treatment and rehabilitation were primarily the responsibility of the states, but that the government had spent $185.8 million on alcohol and drug services this year.
"Throughout the National Ice Taskforce process this year, I have repeatedly said research and treatment would need to be a focus of the Federal Government's response. The taskforce report is now with government and we expect to announce a response this month."
Di Natale said the experience of decriminalisation in Portugal had not resulted in increasing drug consumption, and had in fact seen a decrease in use among younger cohorts. He added that imposing civil instead of criminal offences for possession in states like South Australia and the ACT had not impacted consumption.
The Australian Parliamentary Group on Drug Law Reform, which Di Natale co-chairs with Labor MP Melissa Parke and Coalition MP Sharman Stone, is currently examining the question of medical cannabis.
"I'm hopeful we'll get medical cannabis over the line and be able to engage more in the broader issue of recreational drug use," Di Natale said.
Donate To New Matilda
New Matilda is a small, independent media outlet. We survive through reader contributions, and never losing a lawsuit. If you got something from this article, giving something back helps us to continue speaking truth to power. Every little bit counts.