Looking at key development indicators – as well as the Australian government's own advice to travellers – shows the problem with sending refugees to countries like Kyrgyzstan, writes Max Chalmers.
It's getting a little hard to believe it when reports surface of the new deals hatched to resettle the refugees currently held in limbo on Manus Island and Nauru.
Partially because, for all the memorandums of understanding signed and aid dollars spent, just four refugees have been resettled as part of the 'Pacific Solution', one of whom appears to have preferred statelessness to the settlement option.
But equally because the destinations chosen to resettle refugees are becoming increasingly absurd.
The latest, according to reports, is Kyrgyzstan, a nation of five and a half million people nestled between Kazakhstan, Uzbekistan, Tajikistan, and China.
In case you're having trouble keeping up, it was preceded by the Philippines, Cambodia, and Papua New Guinea as end points of settlement for the people currently being held in Pacific islands and camps.
These nations all have something in common – aside from the fact it remains doubtful refugees will ever be successfully resettled in them. They are all poorer than Australia, have populations with worse health outcomes, and are substantially less developed. They face enormous challenges in assisting their own populations, let alone in dealing with the traumatised men, women, and children who have fled persecution and violence in search of a better life.
To illustrate the point, here are a range of key development and health indicators, which we've compiled from World Health Organisation and World Bank data.
Those comparisons tell a pretty damning story. And even more so when you look at how the Australian government speaks about these destinations to Australian travellers in the advice pages of its Smart Traveller website.
Foreign governments and Australian political leaders have argued the Australian media has demonised these potential destinations, and resorted to racism. That may be true in part.
But the argument ultimately distracts from a material reality. There's nothing wrong with the people living in these countries. They just can't offer the resources or stability to help refugees start a new life that Australia can. The Australian government knows it.
Kyrgyzstan: A Land Of Opportunity… And Torture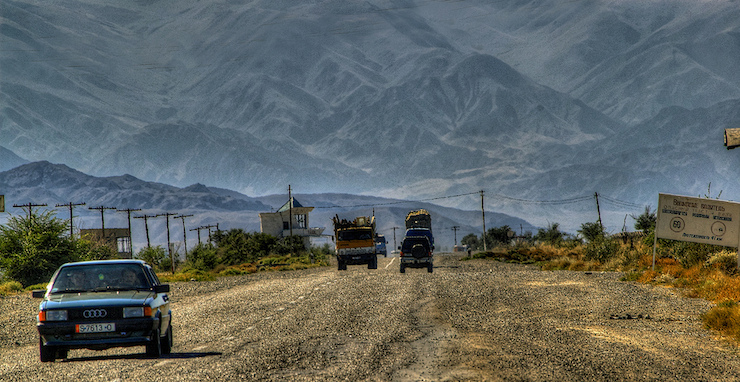 "We advise you to exercise a high degree of caution in the Kyrgyz Republic due to the potential for civil unrest, the threat of terrorism and high levels of crime, says the DFAT's Smart Traveller website. "You should pay close attention to your personal security at all times. Monitor the media and other sources about possible new security risks
Among Kyrgyzstan's many charms, according to the website, are serious crime, the chance of being caught between criminal gangs, the threat of terror, dangerous roads, and 'civil unrest/political tensions'.
If that's not enough for you, the government admits to but won't prevent torture, according to NGOs.
Here's Human Rights Watch's wrap:
"Kyrgyzstan's democratic progress in recent years is undermined by discriminatory legislative proposals, including those related to "foreign agents" and "homosexual propaganda"; interference in the work of some human rights groups by security services; persistent impunity for ill-treatment and torture, and shortcomings in the country's legal and judicial framework. Violence and discrimination against women and lesbian, gay, bisexual, and transgender (LGBT) people remain serious problems. Freedom of expression and assembly suffered setbacks in 2014, and attacks on defendants and lawyers in courts continued. Although the government acknowledges that torture occurs in Kyrgyzstan, impunity remains the norm."
The rights organisation also warns of the lack of recourse for survivors of domestic violence.
Papua New Guinea: 'Exercise A High Degree Of Caution'
As Human Rights Watch also recently noted, more refugees have been killed in detention on Manus Island than actually resettled in PNG (the count currently being two to none).
Among the raft of issues facing refugees should they be allowed to move off the isolated island and onto the mainland to find work is the fact homosexuality remains criminalised, one among several factors provoking men to remain inside the detention centre on the island, despite its notoriously poor conditions.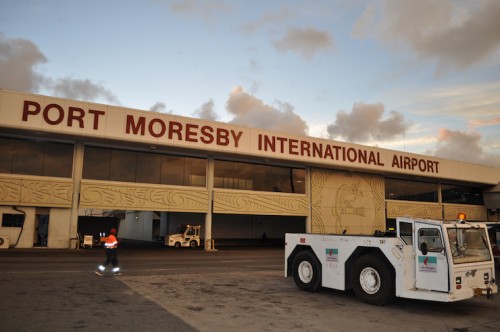 Life expectancy in the country is notably lower than even the other developing nations on this list.
On top of this crime remains a serious and bedevilling issue in the country.
"We advise you to exercise a high degree of caution in Papua New Guinea (PNG) because of the high levels of serious crime," says Smart Traveller.
The Australian government also warns carjacking is an "ever present threat".
"'Bush knives' (machetes) and firearms are often used in assaults and thefts. Carjackings, assaults (including sexual assaults), bag snatching and robberies are common. Banks and automatic teller machines are attractive targets for criminals. The crime rate tends to increase leading into the Christmas holiday period," Smart Traveller says.
It adds this bleak advice too:
"There has been an increase in reported incidents of sexual assault, including gang rape, and foreigners have been targeted. These crimes are primarily opportunistic and occur without warning. We recommend you monitor your personal security, in both public and private surroundings, and ensure you have appropriate security measures in place."
Australia should be helping PNG develop further, in the spirit of genuine regional solidarity. Instead, aid is now tied to delivering political solutions for the benefit of Australian leaders.
Philippines: Not Bigoted, It's Actually Just Full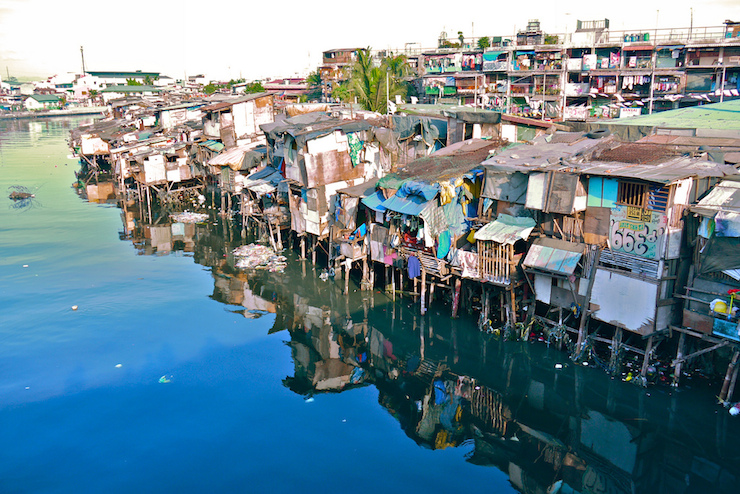 Again, Smart Traveller warns of terror and kidnappings, and advises a high degree of caution.
The country has some good economic form, but a comparison of its population makes clear the difficulty with resettling people there.
With a population of close to 100,000,000, the Philippines has a serious overcrowding problem – to the point where long-dead citizens are finding themselves evicted from their tombs to make way for the living.
The challenges for development in such a context are significant, and the government has more than enough to do helping improve conditions in slums and shantytowns already.
When it comes to population displacement the country faces its own challenges. According to the UNHCR it is responsible for a 'population of concern' of 247,917 people, including over 140,000 internally displaced people.
Australians like to complain about the impact refugees would supposedly have on public services in spite of the fact we're economically dependent on immigration, and the demonstrably positive impact refugees have had economically as well as socially and culturally. In the Philippines, the complaint is far more pertinent and reasonable.
It helps explain why president Benigno Aquino has said his country can't take any refugees permanently, leaving Peter Dutton and Julie Bishop to shop around further.
Cambodia: Developing, But A Troubling History On Refugees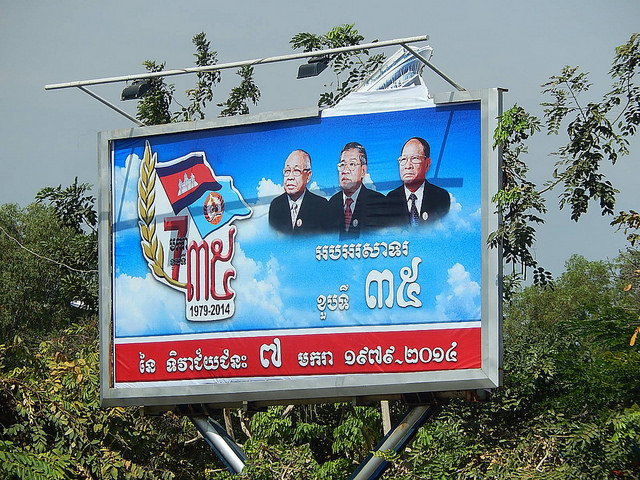 This is where four refugees have been resettled. One, a Rohingya, fled Burma where he is classified as stateless. He returned home at a time of increasingly loud warnings about the risk of broad ethnic cleansing occurring in the country.
The cost of this deal for Australia has so far has been over $50 million. You can settle a lot of people in the suburbs of Sydney with that much money.
Economically, Cambodia is developing. But in other ways it still lags.
"Cambodia still faces a number of development challenges, including weak public service delivery which impede inclusive development, ineffective management of land and natural resources, environmental sustainability, and good governance," the World Bank reports.
No wonder, when you consider Hun Sen has been prime minister since 1985, making him one of the world's longest serving leaders. Have a look at which other heads of state have lasted that long and you get some hints as to why that might be.
Particularly troubling is the country's own treatment of refugees, in 2009 returning 20 Uighur asylum seekers to China, then receiving a $900 million 'aid' payment from the nation.
The UNHCR has had to find a third country solution for Montagnard asylum seekers who have fled to Cambodia. That's the same Cambodia that's supposed to be the third country solution for refugees who have tried to come to Australia.
A popular tourist destination where foreign visitors play an increasingly important role in the economy, Smart Traveller is kinder on Cambodia than other destinations. Good for a holiday, not an ideal place to start a new life.

Donate To New Matilda
New Matilda is a small, independent media outlet. We survive through reader contributions, and never losing a lawsuit. If you got something from this article, giving something back helps us to continue speaking truth to power. Every little bit counts.