Dear JK Rowling,
I have long been an admirer – okay, a fan – of your books. I've read two of "Robert Galbraith's" Cormoran Strike novels, all of the Harry Potter books, and A Casual Vacancy. Though I've only read the Cormoran Strike books once, I've re-read all the others repeatedly. For the last two Harry Potter books, I started reading them in the evening after I finished work, and didn't put them down till I finished, as dawn approached and passed. I last reread Casual Vacancy whilst sitting in hospital in 2013. It had lost none of its power, and I found its ending even more moving on my third or fourth read.
Fans often over-idealise their favourite artists. We want our heroes to be good people, filled with compassion and decency, and hate to believe bad things about them. I don't have a lot of interest in the personal lives of celebrities, but my impression was that you showed that you had compassion for others.
You've written about the demonisation of single mothers in the UK. You worked for the world's leading human rights organisation, Amnesty International. Many have divined deep moral instruction from Harry Potter, which I personally regard as a little dubious. A Casual Vacancy, on the other hand, displays a deep sense of anger at the comfortably complacent. Which is why I found your signature in support of the Israeli government – and I don't think it can be viewed as anything but a propaganda coup for the Israeli government – so disappointing.
The letter which you signed says nothing about how Israel treats the Palestinians. It doesn't mention the siege on Gaza. It doesn't mention the occupation, and millions of disfranchised Palestinians, living under a system of oppression. It doesn't mention the millions of Palestinian refugees. It doesn't mention the Palestinians being shot without trial right now, in East Jerusalem and the West Bank, or the protesters being shot in Gaza. It simply states that "we may not all share the same views on the policies of the Israeli government". Rather than making common cause with those who hope for change, you made common cause with those seeking to prevent it.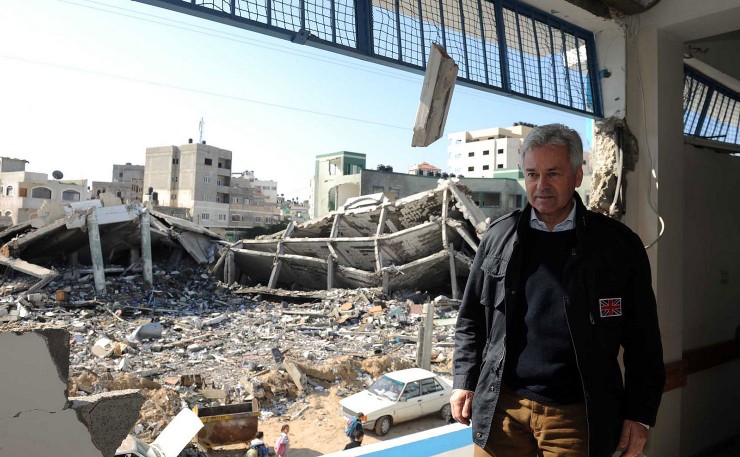 Your letter says that cultural boycotts are "divisive and discriminatory". Any meaningful political action will always be divisive, and your casual acceptance that a boycott of Israel is discriminatory – with its implication that supporters are anti-Semitic – should be beneath you. You say you want to "inform and encourage dialogue about Israel". You are a woman of tremendous wealth and influence. What you say about Israel would be heard throughout the world. Are the empty and vacuous phrases of the letter all you're willing to say about Israel? That all that is needed is "Open dialogue and interaction"? That "resolution of the conflict" requires nothing more than "greater understanding and mutual acceptance"?
In your longer tweets to justify your signature, your response seems depressingly ill-thought out, as though you haven't engaged in any of the education your letter called for. You say Israelis will be "right to ask" why similar boycotts aren't imposed on North Korea. How many cultural representatives of North Korea are in the UK, Ms Rowling? How often are you invited to literary festivals in North Korea? And if you think such boycotts are so offensive and discriminatory, then why have you not similarly raised your voice about the boycott Israel has imposed on Gaza?
Why Dumbledore went to the hilltop Read: https://t.co/tXj41Yj58S

— J.K. Rowling (@jk_rowling) October 27, 2015
You used to work for Amnesty. In June 2008, Amnesty International observed that "in June, the Israeli government imposed an unprecedented blockade on the Gaza Strip, virtually imprisoning its entire 1.5 million people population, subjecting them to collective punishment and causing the gravest humanitarian crisis to date". The results have been catastrophic. Mary Robinson formerly served as the President of Ireland and the United Nations High Commissioner for Human Rights. She observed of the siege: "Their whole civilization has been destroyed, I'm not exaggerating. It's almost unbelievable that the world doesn't care while this is happening."
Amnesty International has been calling on Israel to end the siege on Gaza for years. For example, in 2010:
"Banning the vast majority of exports, raw materials and the movement of people has destroyed the economy of Gaza, and pushed its population into unemployment, poverty and dependency on aid agencies for survival. These problems will not be solved while the blockade continues."
In 2013
Israel must immediately lift its blockade on the Gaza Strip, including by allowing the delivery of fuel and other essential supplies into the territory without restrictions, said Amnesty International today.
For the last month, all of Gaza's 1.7 million residents have been living without power for most of the time and in the shadow of a public health catastrophe, after their sole power plant was forced to shut down, causing the failure of several sewerage and water plants.
"This latest harsh setback has exacerbated the assault on the dignity of Palestinians in Gaza and the massive denial of rights they have experienced for more than six years because of Israel's blockade, together with restrictions imposed by Egypt," said Philip Luther, Middle East and North Africa Director at Amnesty International.
In September, Amnesty again urged UK Ministers to demand Israel end the siege on Gaza. The press release said:
"the crippling blockade includes bans – or severe restrictions – on the import and export of fuel, food, building materials and other essential goods into Gaza.
"David Cameron should tell the Israeli Prime Minister that Israel's security concerns shouldn't be used as an excuse to collectively punish, impoverish and humiliate 1.8 million people in Gaza," said Allan Hogarth, Amnesty International UK's Head of Policy and Government Affairs.
To be fair, his record is stronger than yours. David Cameron said, "The situation in Gaza has to change… Humanitarian goods and people must flow in both directions. Gaza cannot and must not be allowed to remain a prison camp." Are you proud that your Tory Prime Minister has expressed more compassion for the people of Palestine than you?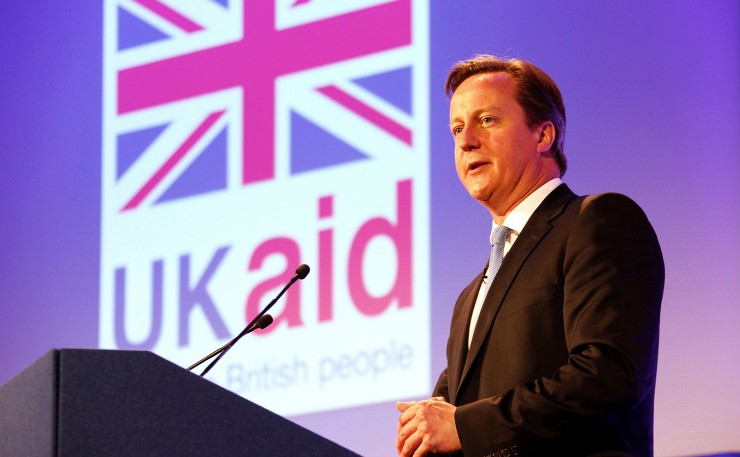 Let us assume that cultural boycotts are wrong. I myself generally oppose them. How do you suggest the Palestinians try to end the siege? They desperately fought a war last year to end it, which resulted in only the devastation of Gaza. The UN Human Rights Council responded with a weak report. If boycotts won't end their suffering, what do you suggest? Greater understanding? Mutual acceptance? Mutual?
Amnesty observed that after making an empty threat to suspend 12 export licenses to Israel, "no licenses were ever suspended". Amnesty "is now calling" for the UK "to suspend all arms exports to Israel while there remains a substantial risk of serious violations of human rights and international humanitarian law by Israel and armed groups in Gaza".
Is this call "divisive and discriminatory" too, Ms Rowling? You once spoke about the "power of human empathy", and the "humbling" experience of working for Amnesty. Will you continue to listen to the organisation that once inspired you?
You "believe strongly" that "cultural dialogue and collaboration is more important than ever before". What do you have to say of the boycott Israel has imposed on the Palestinians? That it arrested, detained and expelled the United Nations Special Rapporteur on Palestine? That it prevented a Human Rights Council commission from investigating the war on Gaza last year? That it has banned other critics from visiting the occupied territories, like Noam Chomsky, or a Norwegian doctor? Who would be right to ask about that boycott? Is that one also "divisive", Ms Rowling?
In a longer tweet justifying your position, you say that your concern is that a boycott would prevent us from hearing from the Israelis most sympathetic to Palestinians. You say that you want to support cross-national collaborations, and give as an example an apolitical collaboration between Israeli and Arab scientists, or an orchestra with Israelis and Palestinians. These may be positive things. To suggest they seriously address the conflict in any way is absurd. In a situation of systemic injustice, superficial kindness isn't necessarily a positive measure.
Oscar Wilde once observed that "the worst slave-owners were those who were kind to their slaves, and so prevented the horror of the system being realised by those who suffered from it, and understood by those who contemplated it". Cultural exchanges may well be a positive thing. Yet if their sole purpose is to show how magnanimous Israel is, and so legitimise Israel's oppression of the Palestinians, then there is a case against such exchanges.
You say that you want to hear Israeli voices amplified, not silenced. Few people have a louder voice than yours, more likely to be heard around the world. What will you do to amplify those voices? Israeli journalist Gideon Levy writes for Ha'aretz, a liberal Israeli paper, roughly equivalent to the Guardian or Independent. He almost got lynched for writing against the war last year, and had to get a bodyguard. When Israeli human rights group B'Tselem tried to broadcast an advertisement simply reading the names of children Israel had killed in Gaza, the Israeli Broadcast Authority rejected it, and the Supreme Court upheld the ban on this subversive ad.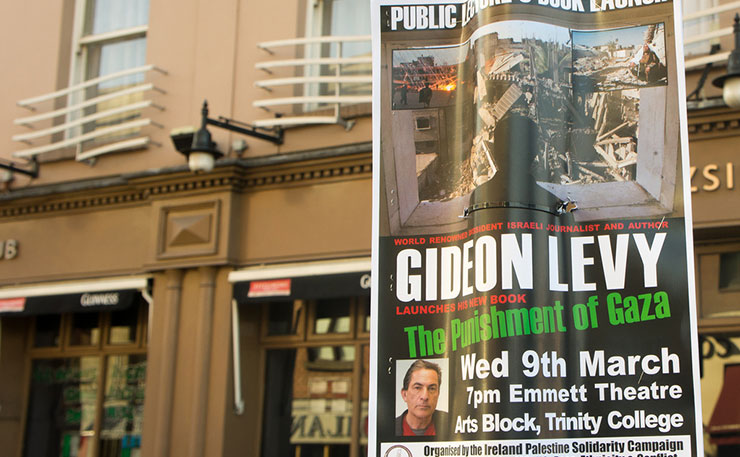 Liberal Zionist online paper +972 featured a review of how chauvinism gripped the country during the war. For example, anti-war protesters were repeatedly assaulted during the war last year. Natan Zach, "one of Israel's best-known poets" said "The reason I no longer write in the papers is that I'm afraid that someone will grab me on the street and beat me". Or:
Amnon Abramovitch, a Channel 2 news commentator, had to be rescued after at least 100 right-wing rioters wrapped in Israeli flags surrounded the Channel 2 studio and shouted at him "Traitor," "Terrorist," and "It's a shame you didn't die in the war."
Abramovitch, a decorated war hero who was severely maimed in the Yom Kippur War while operating a burning tank, had to be escorted from the studios by a police force. Ironically, Abramovitch had spoken in support of the operation.
In what seems a concession to your critics, you commented that, "The Palestinian community has suffered untold injustice and brutality." How do you propose to end this?
Right now, Israel rules over millions of Palestinians in the occupied territories, without granting them any of the rights it gives to Israeli citizens, including the Jewish settlers who live in the West Bank. This is a system of racial discrimination, where members of one ethno-religious group have rights that the other do not. Many have compared this to Apartheid. Former Israeli Members of Knesset and Ministers who have made the comparison include Yossi Sarid and Shulamit Aloni. 58 percent of Israeli Jews said in a survey in 2012 that Israel practices apartheid in either "a few fields" or "many fields".
Or consider the comments of former Prime Minister of Israel, Ehud Barak. He said "If, and as long as between the Jordan and the sea, there is only one political entity, named Israel, it will end up being either non-Jewish or non-democratic… If the Palestinians vote in elections, it is a bi-national state, and if they don't, it is an apartheid state." American Secretary of State John Kerry made similar comments.
On October 26, Israeli Prime Minister Binyamin Netanyahu reaffirmed that this is what he wanted: "At this time we need to control all of the territory for the foreseeable future". What is his vision for the future? "I'm asked if we will forever live by the sword — yes." As Peter Beinart showed, Netanyahu has spoken in opposition to a Palestinian state since 1978. More significantly, Netanyahu won the last elections by warning that Arabs were "coming out in droves" to vote, threatening right-wing government, and by announcing his opposition to a Palestinian state. It is not just Netanyahu.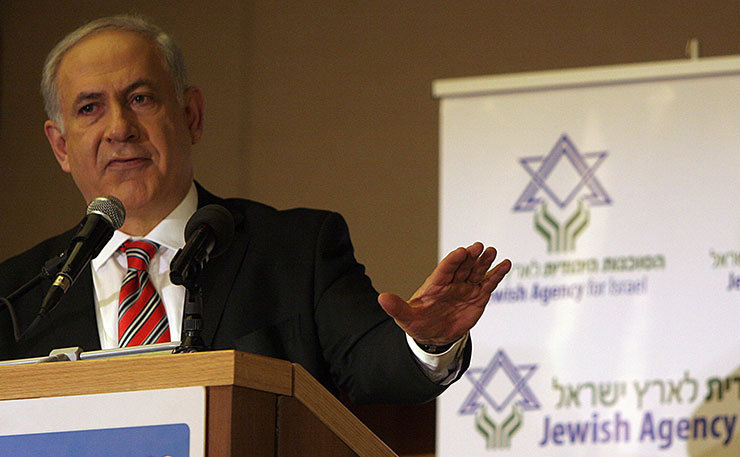 In the mainstream opposition in the Knesset is the Zionist Union, led by Labour's Isaac Herzog and Tzipi Livni from Hatnuah. Herzog explained he is not a leftist: "I moved my party to the centre and I will continue forcefully to stage my party to the centre. The only way to win in Israel is by being in the centre." In one of his election campaign videos, Israeli soldiers promised that he "understands the Arab mentality", having seen them in situations including "in the crosshairs". Meanwhile, in negotiations with the Palestinians, Livni stated plainly that "I am against law – international law in particular." She bragged that Israel "displayed real hooliganism" during the attack on Gaza in 2008-9: "which I demanded". Livni also repeatedly suggested in negotiations that Palestinian villages within Israel be transferred to a Palestinian state.
The current Israeli government has 21 ministers. British journalist Mehdi Hasan showed that 16 of them have expressed opposition to a Palestinian state. And right now, polls show that, in the wake of Palestinian stabbings, 73 per cent of Israelis are unhappy with Netanyahu's performance. They want a more right-wing government. Avigdor Lieberman and Naftali Bennett are most trusted to replace him (21 and 17 per cent).
Lieberman leads Yisrael Beiteinu. He has built his career by making grotesque comments about Palestinians. For example, he suggested victory in war with Gaza by "breaking the will and motivation of Hamas to fight us, as was done to the Japanese in the last days of world war two." For Arabs "who are against us, there's nothing to be done – we need to pick up an axe and cut off his head". During the war on Gaza last year, he urged a boycott on Arab businesses striking against the war. A survey showed that 47 per cent of Israelis boycotted Palestinian stores during the war, and 24 per cent continued to do so after it. A poll in October this month showed that 61 per cent of Israeli Jews support an economic boycott against all Israeli Palestinians. Recall your comment that Israelis would be right to ask why cultural boycotts aren't being proposed against North Korea.
As for Bennett, he might be further to the right than Lieberman. He bragged that "I've killed lots of Arabs in my life – and there's no problem with that." He frankly opposes the creation of a Palestinian state, favouring instead the annexation of vast swathes of the West Bank. His position is extreme enough that anti-BDS Zionist academics supported sanctions against him.
Way behind them in polls for favoured leaders, at 4 and 5 percent, are Yair Lapid and Herzog. Herzog said in August "We must prevent a third intifada. That means an uncompromising war against terror, and on that issue I'm even more extreme than [Prime Minister Benjamin] Netanyahu." A few weeks ago, a coalition of human rights organisations, including Amnesty, issued a statement warning about politicians and senior police officers who have "openly called for the extrajudicial killing of suspects". Such as Lapid saying that "you have to shoot to kill anyone who pulls out a knife or screwdriver."
That's a brief review of the mainstream political spectrum in Israel. You say that "I want to see the Israeli government held to account for" the "injustice and brutality" it has inflicted on the Palestinians. But how do you see that happening? Most Israeli Jews say there is apartheid now. If the status quo continues, says Israel's former Prime Minister, it is apartheid. Israel's Prime Minister says the occupation will continue for the foreseeable future: they will live by the sword. The public supports this. The dominant parties openly oppose ending the occupation, and the opposition tries to compete by showing it is just as right-wing. So what do you suggest? Greater understanding for apartheid?
Other influential figures have faced this issue squarely. Novelist Alice Walker went on a flotilla to Gaza. Irish Nobel Peace Prize Laureate Mairead Maguire was shot whilst protesting with Palestinians in the West Bank – there is video footage of it. Journalist Naomi Klein went on a book tour in Israel and the West Bank, boycotting state institutions and attending a Palestinian protest.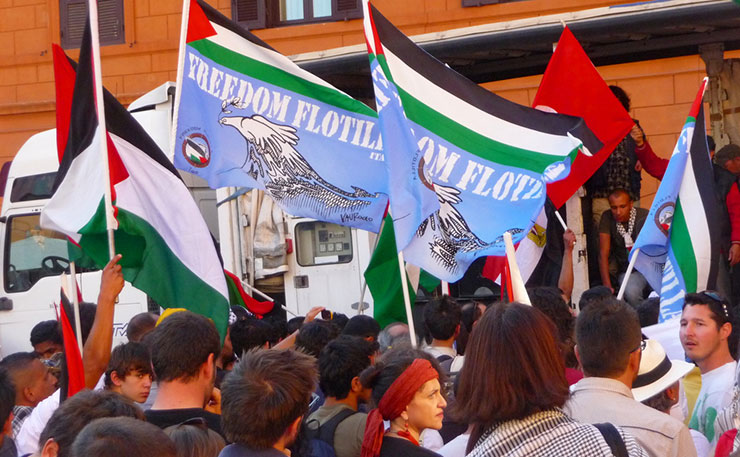 Many of your critics have urged you to draw moral lessons from Harry Potter. I would suggest a different analogy. In A Casual Vacancy (spoilers coming), you movingly told the story of Krystal. Daughter of a heroin addict, she tries to protect her little brother with a desperate and hopeless scheme of falling pregnant, inadvertently leading to her brother's death. As the young boy walks towards the river he would drown in, various members of the small complacent town ignore him, preoccupied and unconcerned. After he died, Krystal's reputation was fixed "permanently in the mind of Old Pagford as a soulless creature whose pursuit of what the elderly liked to call kicks had led to the death of an innocent child."
You wrote that "Boycotting Israel on every possible front has its allure. It satisfies the human urge to do something, anything, in the face of horrific human suffering." Let us suppose that you are correct, and a cultural boycott would be terrible. As disastrous as Krystal's plan. Casual Vacancy treated with scorn those with enough privilege, those complacent enough to simply tut at the ill-conceived and misunderstood plan of the desperate and vulnerable.
Krystal satisfied her urge to do something, anything, in the face of horrific human suffering. You didn't think disapproving of that something was really the point. The point was addressing the suffering, and systemic failures, so that she wasn't driven to suicide.
Ms Rowling, you are right, the Palestinians are suffering horrifically. You are wealthier and more influential than any of the characters of your book. You can be like Barry, and try to support Krystal. Or you can uphold the conventional wisdom, what everyone knows about how silly and reckless and awful Krystal was.
If you don't want to support a cultural boycott of Israel, fine. I don't advocate them either. My question is: what will you do to achieve change? Because if you think that all that is needed is a few conversations and apolitical collaborations, then perhaps you have more in common with your characters than you thought.
Perhaps you shouldn't have bothered writing A Casual Vacancy in the first place.
Best wishes,
Michael Brull
Donate To New Matilda
New Matilda is a small, independent media outlet. We survive through reader contributions, and never losing a lawsuit. If you got something from this article, giving something back helps us to continue speaking truth to power. Every little bit counts.