A billionaire Indian industrialist charged with corruption is seeking to mine coal within 10 kilometres of a dam that supplies Sydney's drinking water. Thom Mitchell reports.
Wollongong Coal's plan to expand its underground mine in Sydney's drinking water catchment is under attack from Lock the Gate, with the group spotlighting allegations of corruption, human rights abuses, compliance breaches, and what it says is the company's poor financial performance.
In legal advice sent to the New South Wales Minister for Industry, Resources and Energy, Anthony Roberts mid last week, a copy of which has been obtained by New Matilda, the community group urged the government to reject the company's application to mine on the basis that it is not a "fit and proper person" as defined by state law.
The advice, prepared by the Environmental Defenders Office on behalf of Lock the Gate, argues the Indian company that owns Wollongong Coal should not be trusted with the expansion of underground mining operations it recently bought because they have the potential to adversely affect Sydney's water supply.
"Our client holds significant concerns in relation to alleged criminal conduct of Wollongong Coal's parent company, Jindal Steel and Power Limited," the legal advice reads.
The Chairman of Jindal Steel and Power Limited (JSPL), Naveen Jindal, is facing corruption charges in India and his company has been accused of disregard for environmental law and the abuse of vulnerable people across its global operations.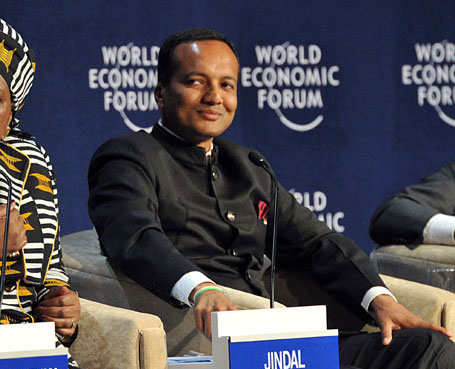 In the legal advice to Minister Roberts, the Environmental Defender's Office notes Jindal has been "charged with criminal misconduct, conspiracy and cheating, after authorities alleged he paid bribes to government officials to secure coal block allocations at discount prices".
A string of allegations around the company's operations in India and Mozambique are also canvassed.
The legal advice cites a report from the European Coalition for Corporate Justice, a group of over 250 organisations from 15 countries, which asserts JSPL has been "widely criticised in Mozambique for partaking in human rights violations, environmental destruction and corruption … and abusing Mozambican workers".
The report said that the company's Mozambique arm has been mining for years without environmental approvals required by law. In India, allegations to that affect have been established in court.
In 2012 an environmental clearance issued for a JSPL power plant by the Indian government — of which Jindal was an elected member at the time — was found to be "not proper and… invalid" because community consultation legally required for environmental clearance had not been properly carried out.
An expert government committee's suggestion that a public hearing had been botched and needed to be re-staged was "brushed aside," an environmental court ruled. "Absolutely," the court judgement reads, "there was no discussion about conducting of the public hearing".
On top of this, the company's security contingent has been accused of thuggish stand-over tactics.
In their advice to Minister Roberts, Lock the Gate said JSPL employs a "private army" in Mozambique, which has clashed with villagers on multiple occasions, and flagged concerns that the shooting of an Indian activist may have been perpetrated by JSPL's security.
JSPL's Australian subsidiary has applied for permission to mine in the area above the Wollongong suburbs of Belambi and Russell Vale. Underground mining would take place within 10 kilometres of Cataract Dam, which supplies Sydney with drinking water.
A spokesperson for Lock the Gate, Georgina Woods said that Wollongong Coal is proposing to mine "directly under creeks that feed Cataract Dam", and that the project could jeopardise swamps which perform important ecological functions by filtering water.
There is also concern in communities downstream that their suburbs could be flooded if the company loses control of discharges into Belambi Gully, which runs through the Wollongong suburb and into the ocean.
Adding to these concerns, the legal advice said, is the fact that Wollongong Coal has already racked up at least 16 breaches of its approval conditions, or New South Wales environmental law.
Lock the Gate's legal advice also states that the company is in "clear and most probably terminal financial distress, as witnessed by the $657 million shortfall in net current assets as of 31 March 2015, and the $371 million of net losses reported in the last two years," which is seen as increasing the risk of further breaches.
In June this year, the Australian Stock Exchange placed Wollongong Coal in a trading halt for failing to comply with disclosure rules, and Lock the Gate "contends that this further brings into question the good repute and character of Wollongong Coal".
The community group is hoping the company's Australian ambitions will be permanently halted.
Lock the Gate is seeking a meeting with Minister Roberts, who has the power to deny the company's application to mine in Sydney's water catchment if he forms the view that Wollongong Coal, which has a number of people closely connected to JSPL on its board, is not a "fit and proper person".
The company has been contacted for comment.

Donate To New Matilda
New Matilda is a small, independent media outlet. We survive through reader contributions, and never losing a lawsuit. If you got something from this article, giving something back helps us to continue speaking truth to power. Every little bit counts.