In a two part series, Michael Brull explains Fatah's role in the recent escalation in violence in Palestine and Israel, which is centred around a series of knife attacks.
The Palestinian Authority, led by Mahmoud Abbas, has plotted a somewhat predictable course in the face of the wave of recent stabbings in Israel and Palestine. It represses what it can, denounces what it can, but tries not to arouse too much disgust among the population it helps administer.
Right-wing Israeli politicians like to denounce such lapses as a sign of terrorism sympathy, but if they were elected, they would probably rely on Abbas too. If Netanyahu were in opposition, his rhetorical attacks on Abbas would probably be fiercer than they have been.
In late September, Abbas warned that Israel's actions at the Haram al-Sharif were "very dangerous" and could cause "an intifada which we don't want". As the knifings began, Abbas hurried to protect Israelis. Adnan Abu Amer wrote at Al Monitor:
Hamas announced Oct. 3, 2015, that the Palestinian security forces launched an arrest campaign in the West Bank in recent days, which targeted more than 18 of its Hamas cadres… Israeli Channel 10 announced Oct. 3 that Palestinian security forces stepped up cooperation with their Israeli counterpart after Abbas instructed the security forces to make precautionary arrests among Palestinians in the West Bank to prevent deterioration of the security situation and avoid escalation.
These efforts continued. On October 6, Jack Khoury reported for Ha'aretz that Abbas "met with the heads of the Palestinian security forces" and "instructed them to take measures and be alert in an effort to prevent further escalation, claiming that it would only serve the interests of the Israeli government. Abbas also said that Palestinian security forces must keep the order and the security of the citizens".
Previously, on September 28, Palestinian media reported on a meeting between
"Hussein al-Sheikh, who is the chief of Palestinian Civil Affairs in charge of coordination with the Israelis, and Yoav Mordechai, the Israeli government coordinator in the Palestinian territories. At the meeting, Mordechai praised the Palestinian security apparatus, stating the 'West Bank is the only region with stability and calm amid a region that is full of security risks such as Jordan, Syria, Lebanon, Egypt and Gaza.'"
A week earlier, Ha'aretz reported on Palestinian security forces, who were filmed beating Palestinian teenagers whilst going to a demonstration against an Israeli checkpoint.
In May last year, Abbas called the PA's so-called security collaboration with Israel "sacred". This collaboration was essentially the point of the Oslo process: creating a Palestinian elite to enforce the Israeli occupation.
They would "rule there by their own methods, freeing – and this is most important – the Israeli army soldiers from having to do what they will do", in the words of the assassinated Israeli Prime Minister, Yitzhak Rabin.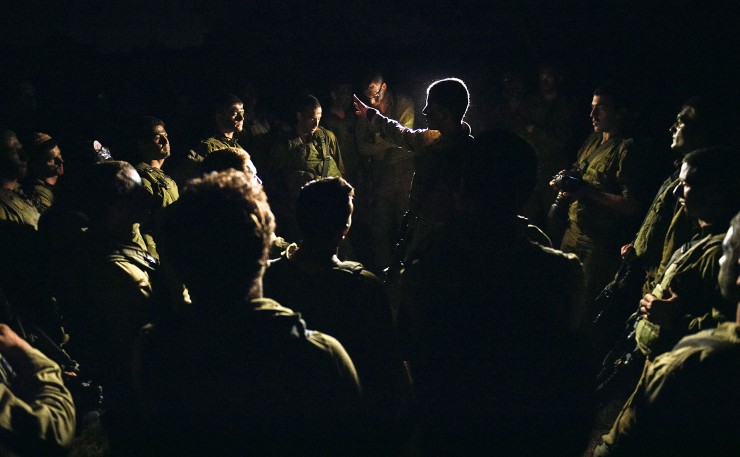 In 2009, US Lieutenant-General Keith Dayton bragged that the Palestinians he had trained had so effectively repressed protests in the West Bank during the most recent war on Gaza, that Israel was able to send more troops to invade Gaza.
For Palestinians, this is an embarrassment. For Israel, there is still not perfect safety, and occasionally there are outbreaks of more serious violence. Blaming Abbas may make sense in that Israel can put more pressure on him. Abbas's mandate as president of the Palestinian Authority expired over six years ago in 2009. He is there because Israel and the US want him there.
The Palestine Papers show that when he threatened to resign in 2009, Hillary Clinton replied: "Abu Mazen [Mahmoud Abbas] not running in the election is not an option – there is no alternative to him." In 2008, the US frankly explained that it wouldn't fund the PA unless Mahmoud Abbas and Salam Fayyad continued in their positions.
Nevertheless, Abbas seems to think that this threat is among the most potent in his arsenal. So he threatened to resign in 2011. Then he threatened to resign in 2012. In 2010 he threatened to resign and even disband the Palestinian Authority. Which he did again in 2014.
Most recently, Abbas claimed to resign in August this year from the Palestine Liberation Organisation. Whilst he claimed this was in pursuit of reform, commentators ranged from politely saying "I'm sceptical" to calling it "theatrics" or a "silly game".
Though Abbas responded to the murder of Jewish settlers in the West Bank with the arrests (mentioned above); said he was "against violence and using weapons"; and said he didn't want to return to a "cycle of violence", he did not specifically denounce the murders.
Israeli journalist Amira Hass observed that this silence "does not attest to support for armed attacks. It shows that the Palestinian president understands that he has to account for Palestinian public opinion, and this public opinion cannot see the settlers as innocent civilians."
She explained that:
The Palestinians see themselves as personal and collective victims of all settlers. For Palestinians, armed attacks against Israelis, especially within the West Bank (including East Jerusalem) are just a response to Israeli violence, a response which will never compare to the injustice done to them.

This does not mean that every Palestinian automatically supports murder. Palestinian media referred to Eitam Henkin's military past and stressed information – most likely wrong – about his senior role in military intelligence.

In other words, they hinted he should not be treated as a civilian (while directly ignoring his wife as a target of the bullets).

The Palestinian media reports also quoted Israeli speculation that the killers intentionally avoided harming the Henkin couple's children. After the murder of the Fogel family in Itamar, voices objecting to attacking the children of settlers grew.
Hass wrote that whilst:
"The Israeli government judges Abbas according to his public declarations and his silence… his public judges him by his deeds, or more correctly what it sees as his lack of action opposite the Israeli regime.

The Palestinian public sees a leader that is incapable of defending his people and its interests, incapable of defending against daily Israeli military incursions into neighborhoods and homes, and fatal fire by soldiers.

He is incapable of defending their right to pray at Al-Aqsa. He does not defend them from economic deterioration, from settler attacks and the ever-continuing grab of their lands by settlers and the Civil Administration."
Palestinians observe that Israel "responded to Abbas's approach only with what Palestinians experience as increasing oppression and abuse." The Palestinians see "the resounding failure of his way and defeatism at best, and conscious collaboration with Israel at worst. Thus, even Abbas, who is out of touch with his public more than any other Palestinian leader, cannot ignore the scorn for him and the descent of his status to an unprecedented low".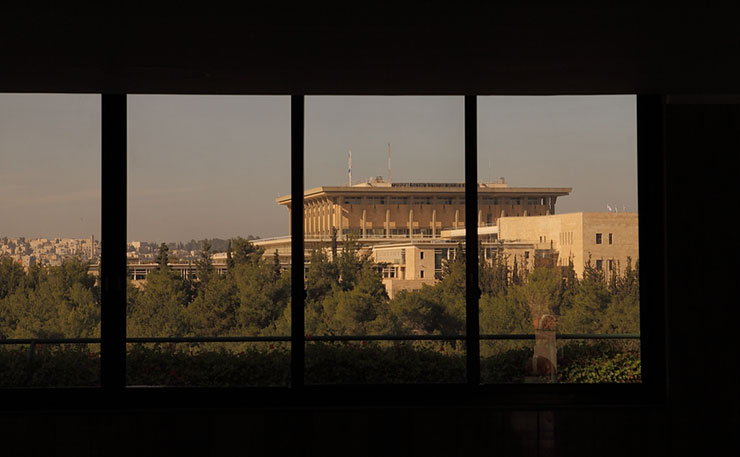 Whilst Israeli politicians like far-right MK Naftali Bennett blame Abbas for stabbings in East Jerusalem, this only humiliates him further. Hass observes that Abbas "doesn't even go to Jerusalem and Al-Aqsa. He cannot leave roads passing through the Area C in the West Bank without permission from and coordination with Israel, and still Israel holds him responsible for what happens within its own areas of security control." Making "Abbas a laughing stock, in the eyes of the Palestinian public, only weakens his arguments against using weapons even more".
Netanyahu responded to the murder of settlers by hinting that the cause was incitement, in the form of a UN speech by Abbas. As the stabbings spread, Netanyahu increased his rhetorical attack on Abbas.
Then, on October 7, the Times of Israel reported that, "Abbas is working to prevent violence and terror attacks, according to an assessment by the IDF Intelligence Directorate". It went on to note that "Ministers on the right, including Prime Minister Benjamin Netanyahu, Education Minister Naftali Bennett and Tourism Minister Yariv Levin, have said Abbas… was 'inciting' the violence." Nevertheless, army intelligence reported that Abbas was "instructing his security services to contain the rioting and prevent terror attacks against Israelis".
Palestinian Authority "security services have continued their close coordination with the IDF, the army says." It also observed that "while Abbas continues to work to prevent violence, the perceived failure of his recent efforts to obtain recognition of Palestinian statehood in international bodies has weakened his position in the Palestinian street, and it is this weakening that helps drive the violence."
It seems the notoriously Islamo-fascist-terrorism-sympathisers in the Israeli army don't realise that all Palestinian violence is caused by anti-Semitism and Islamo-fascism, and incitement by evil Palestinians.
On October 11, a senior official at Shin Bet, Israel's FBI/ASIO, explained in a government meeting that "Abbas is not encouraging terrorism 'and is even instructing his security forces to prevent terror attacks as much as possible'". Netanyahu then announced on October 15 that he was "perfectly open" to meeting with Abbas, who he had previously been claiming was inciting the violence.
Then, throwing aside any interest in stopping the violence, and struggling to compete with his right-wing rivals, Netanyahu compared Abbas to Hamas and ISIS. For those interested in reality, Daesh has called Hamas "apostates". When Israel was bombing Gaza last year, Daesh terrorists were burning Palestinian flags.
Netanyahu's rhetoric can be explained in two ways. Firstly, he is a pathological liar, who typically regards his audience as stupid. Secondly, a poll showed 73 percent of respondents disapprove of Netanyahu as Prime Minister. A crisis for Israeli safety has become a political crisis for a right-wing government that has nothing to offer the public and no way to protect their safety.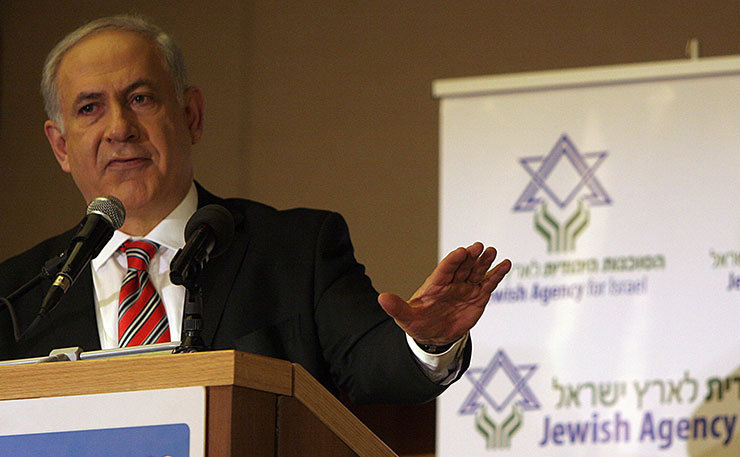 The poll found that in handling the current crisis, Israelis most favour Avigdor Lieberman (21 percent) and Naftali Bennett (17 percent), who have both distinguished themselves with far-right, even deranged, anti-Palestinian rhetoric.
Other Israel politicians in the supposedly progressive opposition have competed in peddling right-wing and anti-Palestinian rhetoric, sensing political opportunity in the stabbings of Israelis. Thus, Zionist Union's leader urged Israel to impose a closure on the West Bank, whilst Yesh Atid's leader urged anyone with a gun license to carry their weapon, and "Don't hesitate… shooting to kill when anyone pulls out a knife or screwdriver or whatever".
Whilst Israeli leaders demand Abbas stop the violence, it is clear that he cannot. Any more services he renders to the occupation will simply challenge his own position. Amira Hass reported that "he has no authority or power to prevent this lost Oslo generation from going to the checkpoints and expressing their collective cry of "we're fed up," which ultimately is also directed at Abbas himself".
Similarly, Adnan Abu Amer saw a "clear conviction in the Palestinian street that the revolution in the West Bank and Jerusalem did not ask for the PA's or any other faction's permission." Nathan Thrall, a generally shrewd analyst for the International Crisis Group, commented that, "The unrest… reflects a sense among Palestinians that their leadership has failed, that national rights must be defended in defiance of their leaders if necessary, and that the Abbas era is coming to an end".
Thrall observed that Abbas's strategy has relied on various gambles, including "providing Israel with security, informing on fellow Palestinians, and suppressing opposition to the occupation". Whilst it was hoped that Israel would reciprocate with concessions, "Israel took his security co-operation for granted and the Israeli public did not demand that its government reward Abbas for his peaceful strategy. The US did not apply the necessary pressure to extract significant concessions from Israel".
Palestinians have increasingly defied the PA in areas it doesn't control: "Jerusalem, Gaza, Israeli prisons, and villages and refugee camps not under PA jurisdiction." That the stabbings have occurred in East Jerusalem and Israel is a part of this broader trend.
Thrall observes acutely Abbas's dilemma:
"A true uprising could make security co-operation with the occupier untenable, leaving Abbas with limited means to suppress, marginalise and imprison his only significant political challenger – Hamas – while opening the door for new contenders.

By definition, violence would represent a weakening of Abbas's hand, since his principal asset was always his international respectability. If violence intensifies, he can be condemned internationally for not doing enough to stop it and discredited domestically for doing too much.

If security breaks down, Israel will find him increasingly irrelevant and may begin empowering those it believes capable of quelling the unrest."
Thrall is sceptical that the fighting will become a "sustained uprising". If he is right, the threat to Abbas will decline.
"So far, PA security forces have mostly avoided the embarrassment of violently quashing protests against Israel and have kept their collaboration with it out of the public eye. The IDF appears to have learned lessons from two intifadas and is taking pains not to exacerbate tensions by imposing closures or cancelling permits to leave Palestinian territory or work in Israel."
Thrall pointedly comments that Palestinians "have not turned against the PA, which together with Israel is the greatest obstacle to overturning the status quo. Palestinians have no doubt that Abbas's co-operative strategy will not succeed, but they have little faith that the alternatives would do better".
Journalist Jack Khoury at Ha'aretz detects similar despair and hopelessness in Palestine. The young people who have made up the core constituency of the Palestinian stabbers are "no longer looking for a political solution or self-determination".
They are not incited into violence: "For them, the occupation and oppression are the main source of the incitement, and as long as Jerusalem isn't calm, it will be impossible to expect total calm in the West Bank and prevent the uprising from spilling over into Israel."
Khoury also offers this advice for Israel: "You can't fight the despair with force; this would only deepen the gloom."
This feature is one of a two part series. You can read the other explainer – on Fatah's role in the uprising – here.

Donate To New Matilda
New Matilda is a small, independent media outlet. We survive through reader contributions, and never losing a lawsuit. If you got something from this article, giving something back helps us to continue speaking truth to power. Every little bit counts.