Two images from Monday night stand out in my mind.
The first was of Tony Abbott, flanked by supporters, as he marched that long corridor to the party room to face the music.
Walking by his side were quite a few of women. At least six of them, which is five more than Abbott managed in his first cabinet. I liked the irony.
The other image was of a comparatively more bouncy Malcolm Turnbull accompanied by a much smaller crowd, also walking that long corridor.
There wasn't a woman in sight. I also liked that irony. Until I looked a little closer.
Right there, alongside Turnbull – to his left, and slightly obscured by another faceless man – was none other than Mal Brough, the former Howard-era Minister for Indigenous Affairs.
As a long-time reporter of Aboriginal affairs, my heart skipped a beat.
Brough, of course, is the man who conceived and delivered what is widely accepted as the worst Aboriginal affairs policy since Federation – the Northern Territory intervention, deeply cynical and desperate legislation which required the suspension of the Racial Discrimination Act for its implementation. More on that later.
But bad ideas are no barrier to ministerial appointment in an Australian Government – I could rattle off any number of Labor or Liberal ministers as proof, but I'll refrain, because getting to the nub of silliness doesn't have to be a competition.
Speaking of which, Brough was dispatched from politics in 2007 when his seat of Longman on the Sunshine Coast of Queensland suffered a 14 per cent swing during the 'Rudd-slide'.
That was, many of us thought, the last we'd hear of Malcolm Thomas Brough.
But in 2008, Brough re-emerged on the political scene during the very public barney over the merger of the Queensland Liberal and National parties. Having recently gained the presidency of the Queensland Libs, Brough wasn't about to lose it in a merger. He opposed the merging of the parties, but it went ahead anyway.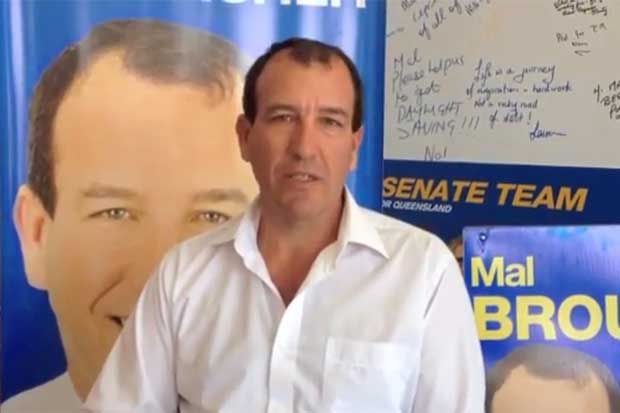 Brough walked away in a huff, telling media at the time, "You try and do the right thing and, quite frankly, at this point it's all over the shop and it's no wonder voters get so disenchanted with the non-Labor side of politics."
In business circles, I believe they call that the, 'OK, let's all be reasonable and do things my way' approach to winning friends and influencing people. No wonder Brough had a successfully political career.
Unsurprisingly, in 2010 Brough missed out on pre-selection for his old seat of Longman – it went instead to Wyatt Roy, the youngest person ever elected to parliament at the age of 20. Notably, Roy was also walking alongside Turnbull on Monday night.
But in 2012, like a phoenix from the ashes, Brough rose again, this time to contest the neighbouring seat of Fisher.
The LNP spot had been vacated courtesy of the dumping of incumbent Peter Slipper, the man who would go on to redefine omp, ceremony and privilege in the Speaker's chair (until Bronwyn Bishop came along and re-re-defined it).
Brough's involvement in Slipper's downfall is now, of course, the stuff of legend.
Slipper stood accused of sexual harassment by his staffer, James Ashby. Brough injected himself into proceedings by urging Ashby to get copies of Slipper's private diary, in the hope he could prove Slipper had stolen taxpayers' money, an eventual charge for which Slipper was ultimately acquitted (notably, by a court of law, not the court of public opinion – to quote a former Prime Minister, the Brough-Slipper battle was a tale of bad guys vs bad guys).
Justice Steven Rares was scathing of Brough's involvement, finding that, in concert with Ashby and another Slipper staffer (Karen Doane) Brough had abused the judicial process for the "purpose of causing significant public, reputational and political damage to Mr Slipper".
I'm sure that in a parallel universe somewhere, that kind of scandal would leave a stink that would preclude someone from seeking high office. Ladies and gentleman, we do not live in that universe.
Brough won his pre-selection battle in the midst of the hubbub, and he launched his campaign for re-election with the sort of fanfare that earned him the nickname 'Sideshow Mal' during his time in Aboriginal affairs.
A fundraising lunch organized on Brough's behalf featured a menu with a main course of "Julia Gillard Kentucky Fried Quail – Small Breasts, Huge Thighs & A Big Red Box."
Brough claims never to have seen it, and Joe Hockey does too, with the lads asking Australians to believe that even though they attended the lunch, and even though the menu was reportedly the source of much man-child mirth and giggling, both remained blissfully unaware.
Of course, nothing seems to stick to Teflon Mal. While he managed to deliver a 2 per cent swing against the LNP on primary votes – at an election that saw a landslide shift away from Labor – Brough ultimately won on preferences, setting up his triumphant return to Canberra.
Even so, most – me included – still believed Brough's political career could soar no higher. Given the sins of his past, surely Brough would remain merely the Member for Fisher?
Now, I'm not so sure.
If anything is to be read into Brough's walk with Turnbull – and plenty can be – then it appears someone, or some thing, may have breathed life back into the fetid ministerial corpse of Mal Brough.
Malcolm Turnbull will announce significant changes to the ministry this weekend. Brough – who was one of the first to publicly agitate against Tony Abbott during the first spill attempt in February – might just have pulled off the great return to the front bench.
And that prospect has made Aboriginal people around the country very, very nervous.
IN DESCRIBING Brough's reign as Minister for Indigenous affairs, it's hard to know where to begin.
There was the time Brough walked out of roundtable summit on Aboriginal communities and declared he'd just discovered things were so bad that in one remote Aboriginal community, police found $1 million in cash, proceeds from the sale of drugs.
No-one with any experience of a remote Aboriginal community believed him, and rightly so. Within hours, the story collapsed. A man had been arrested for drugs in the Territory, and he did have a lot of cash (about $200,000). But the guy wasn't Aboriginal. And he lived in Darwin. And he had no links to Aboriginal communities whatsoever.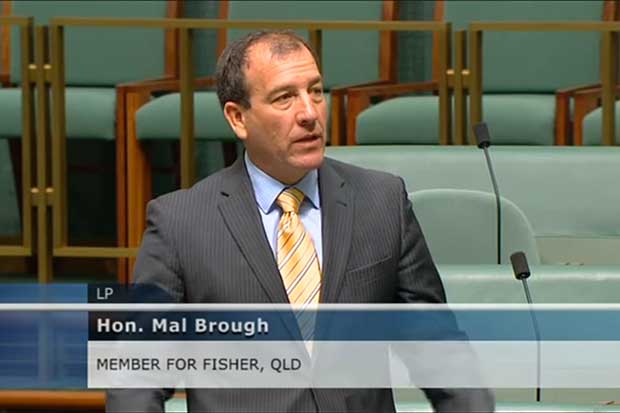 Or there was the time Brough announced a major overhaul of Aboriginal land rights in the Territory, opening up communally-held land to private lease. The move – opposed widely by Aboriginal groups – was executed with a Senate Inquiry that sat for the sum total of one day.
It led directly to this: Brough announced a new program – Home Ownership on Indigenous Lands – and quarantined $100 million in funding from the successful Home Ownership Program, an ATSIC conceived policy which had secured government funded home loans for thousands of Aboriginal people around the country.
After five years, Brough's HOIL program was quietly abandoned, having blown $10 million of taxpayer's money to administer just 15 loans worth $2.7 million (The Australian broke that story, with some opprobrium, obviously hoping that the broader public would forget its role in championing Brough's HOIL half a decade earlier).
And then there was the time Brough took $100,000 from the Aboriginal Benefits Account – Aboriginal-owned money from Northern Territory mining royalties – and spent it in his own Queensland electorate of Longman, on the Woodford Folk Festival. That was while Brough was publicly flogging Aboriginal leaders for irresponsible spending of mining royalties.
Or there was the $4 million he took from the ABA – money intended to promote economic development – to upgrade the publicly-owned Alice Springs swimming pool.
Or the time, with great fanfare, he announced 80 demountable buildings from the recently closed Woomera detention centre would be urgently installed in remote Aboriginal communities as emergency housing. By the time Brough left office 18 months later, not one demountable had been installed. Instead, they sat rusting in an Alice Springs transport yard, until they were finally moved north by the Rudd government to Christmas Island, as housing for asylum seekers.
My favourite Brough story – one he has both confirmed and denied – is that having weakened the NT land rights laws in office, and opened black land up to white incursion, Brough was on the first plane to the Tiwis after being voted out in 2007, whereupon he tried to sign a land deal with Tiwi Islanders.
The move was blocked by Labor minister Jenny Macklin – perhaps one of the only decent things 'Genocide Jenny', as blackfellas called her, did in office. But for his part, Brough claims the whole thing never happened. His comments to the otherwise supportive Australian newspaper at the time that he was 'simply trying to help' the Tiwi are therefore quite confusing.
And then, of course, there was the Northern Territory intervention. As policy clusterf*cks go, this was the mother of them all.
The roots of the NT intervention were laid by reporting from ABC's Lateline program in 2006, which claimed that Aboriginal communities in the NT were awash with paedophilia.
One of the star witnesses in Lateline's reporting was a man named Gregory Andrews, although Lateline falsely (and deliberately) described him as a 'former youth worker', and blacked out his face and digitized his voice to hide his identity.
Andrews was actually an Assistant Secretary in Brough's department, and advising Brough directly on Central Australian Aboriginal communities.
Andrews' cried on television as he told ABC Brough's claims about paedophile rings were true, and claimed that he'd withdrawn all of the reports he'd made to police about violence against children, under threats from Aboriginal men (needless to say, Andrews never made a single report to police about violence against women or children).
Brough told federal parliament he knew nothing about Andrews' appearance. And then Andrews' briefing notes, which had been provided to the minister's office before Andrews' appearance on Lateline, subsequently turned up among the papers accompanying the prosecution of Tjanara Goreng Goreng, one of the key whistleblowers in the whole scandal. Oops.
Another day, another Brough lie (and it's worth acknowledging, Goreng Goreng was subsequently bankrupted by a Labor government over the scandal, not the Liberals).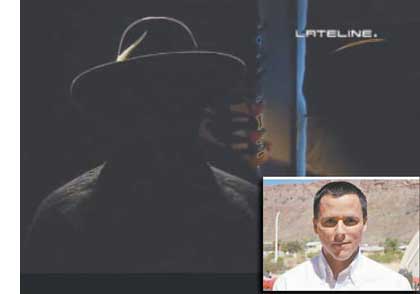 Lateline mapped the way for the NT intervention, but it was Brough who drove the bulldozer. The policy was announced just a few hours after the Howard government received advice from their pollsters, Crosby and Textor, that if they were to have any hope of retaining government, they needed to launch policies which depicted Labor state and territory governments as incompetent.
Brough has conceded the policy was conceived in just 48 hours. And that explains this: in its early days – despite the declaration of a national emergency – the Northern Territory intervention built zero housing for Aboriginal people. It did build accommodation for police and soldiers, housing which local Aboriginal people were not allowed to access, despite their desperate circumstances.
It took a full two years for a house to appear, but not before the expenditure of more than $120 million on consultants, lawyers, and bureaucrats. The Strategic Indigenous Housing Initiatives Program – implemented by Jenny Macklin – was the brainchild of Mal Brough.
After Brough's army rolled into Aboriginal communities, the attempt suicide and self-harms rates in Territory Aboriginal communities more than quadrupled.
School attendance dropped, and remains devastatingly low today.
Land in and around Aboriginal townships was forcibly acquired by the Commonwealth, signs were erected in communities to warn of the penalties if caught with grog or pornography, and hundreds and hundreds of millions of dollars were wasted on a program that quarantined half their welfare entitlements into a 'BasicsCard'.
That policy led to an immediate spike in anaemia rates and starvation.
The flow of grog, of course, never stopped – it actually increased, as did crime and violence. And they never uncovered Brough's paedophile rings, despite tens of millions wasted on policing and the provision of star chamber powers to the Australian Crime Commission.
All up, the NT intervention has cost Australian taxpayers billions of dollars, and not only has it delivered very little, but the overwhelming majority of Aboriginal people will tell you life in the NT today is much worse.
The Minister who conceived this, you would think, would never work again.
But Mal Brough has never stopped working… at least he's never stopped working at getting back into the halls of power.
While it's possible, of course, that Turnbull simply won't pick Brough for the front bench, the early signs are worrying.
If Brough does score a ministry, it might not be Aboriginal affairs. The incumbent, Nigel Scullion has presided over the disastrous transition of Aboriginal affairs into the Department of Prime Minister and Cabinet. But the blame for that spectacular failure can be laid squarely at the feet of the former Prime Minister for Indigenous Affairs.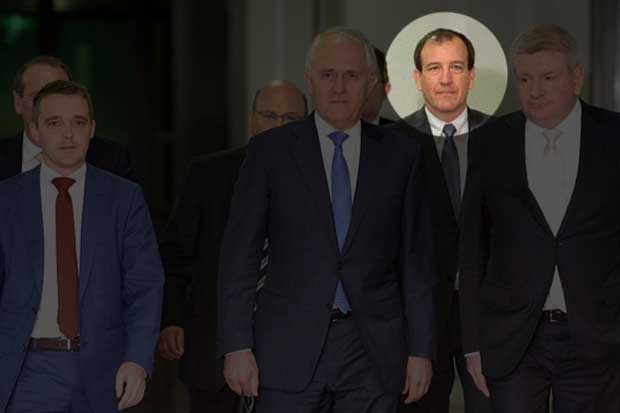 And while he's coming off a very low base, there's a general sense that, whatever you think of his politics, Scullion is the best Indigenous affairs minister since Robert Tickner in terms of his capacity to engage with Aboriginal people. It was Scullion who negotiated an end to the impasse at Redfern's Tent Embassy recently – admittedly, no mean feat.
West Australian MP Ken Wyatt, of course, would provide the novelty of actually having an Aboriginal person in charge of Aboriginal affairs, but he's never served in a ministry and that sort of rapid elevation seems highly unlikely.
Greg Hunt will probably be looking for another job, so putting Brough into Environment would provide a certain amount of familiarity for Brough.
Mining giant Adani – struggling to get approval for its coal mega-mine in the Galilee basin – has employed David Moore, Brough's ex-chief of staff, as one of its key lobbyists. So that could be cosy. And last year, Hunt appointed a new Threatened Species Commissioner – it's none other than Brough's old mate, 'former anonymous youth worker' Gregory Andrews. That should be more than cosy.
Brough is also an ex-military man – he was a captain in the Australian Army – and is known to have personal ambitions for the Defence portfolio. Kevin Andrews' certainly won't be needing it, after his embarrassing 70-30 tilt at the deputy leadership.
With Scott Morrison tipped for a punt upwards to the Treasury, Brough could also be safely returned to the Ministry for Families, which no longer houses Indigenous affairs. Unless of course Turnbull moves it back there, which is where it wallowed during the Howard years.
Wherever it goes, Indigenous affairs clearly has to be moved out of PM&C – it is utterly paralysed by the sort of bureaucratic malaise that Working Dog satire is based on. Punting it back to Families would be an improvement – an extraordinary indication of just how bad things are now – although in truth, Aboriginal affairs needs its own stand-alone department.
All of this, of course, is pure speculation. None of us know whether the deals Turnbull cut for the top job are so dirty that a man with more baggage than a Qantas flight could seriously be considered front bench material.
But whatever the outcome, Turnbull elevating Mal Brough back into the Indigenous affairs portfolio would be the equivalent of declaring war on Aboriginal Australia.
And now that I think of it, why didn't Tony Abbott do that? Imagine how much fear he could have generated with an actual war on Australian soil. It's not like the Australian Army hadn't been sent in before.

Donate To New Matilda
New Matilda is a small, independent media outlet. We survive through reader contributions, and never losing a lawsuit. If you got something from this article, giving something back helps us to continue speaking truth to power. Every little bit counts.