The federal department responsible for the recent 'vigilante lawfare' bungle is once again under fire, with documents obtained by New Matilda revealing it stood by while a major offshore oil and gas supply base was built in a pristine Top End waterway with no environmental oversight.
The Department of Environment blamed the failure partly on overworked staff, and partly on potentially "false and misleading information" which was provided to investigators.
The sensational revelations are contained in a series of documents obtained under Freedom of Information laws.
They relate to the construction of a $130 million port expansion on Melville Island, the largest in the Aboriginal-owned Tiwi Islands group, situated 80km north of Darwin.
A wharf, which was originally built to support a small forestry industry planned for the island, was destroyed by a cyclone in 2007.  Construction to rebuild it began last year, with Tiwi Islanders sold on the dream that once rebuilt, it would pave the way for up to 300 new forestry jobs on the islands. Those jobs are yet to materialize.
According to Liberal Senator, Simon Birmingham, it was expected that the rebuilt wharf would handle six to eight shipping movements per year, taking timber off the island for export.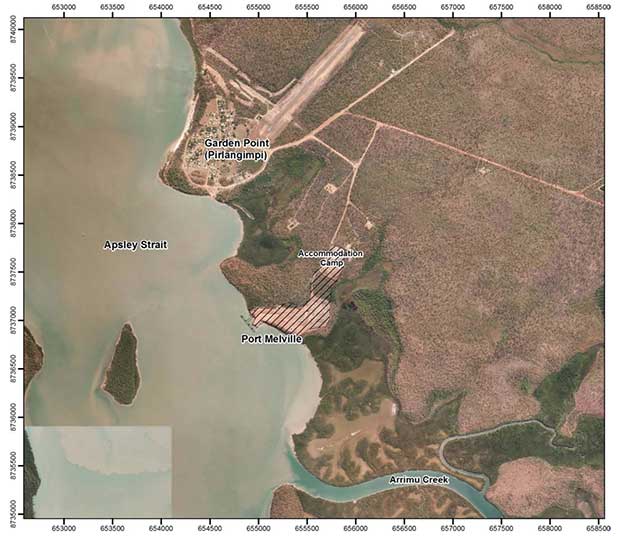 But it's clear from documents obtained under FOI, and other information, that the developers of the new port always had other intentions. For months at a time, between 70 and 80 construction workers arrived on the Tiwis to work on the constructing the expanded port facility.
By May 2015, the wharf had somehow mysteriously expanded, and is now a major port designed to handle ships up to 200 metres in length.
Around 50 shipping movements a month are planned for the island, and accommodation for 150 workers has been constructed, along with storage for 30 million litres of diesel fuel. According to NT Labor Senator Nova Peris, that's around 15 per cent of the Northern Territory's current fuel storage capacity
The port will boast a warehouse, washdown facility, five million litre water tank, additional fuel tanks, will receive 20 million litre loads of diesel and refuel ships with 600 kilolitres of diesel. It will operate 24 hours a day, at times, and sustain an on-site workforce of 50 people.
New Matilda understands that in partnership with the local Tiwi Land Council, the original developers of the expansion – a Singapore-based company called Ezion Holdings – hoped to use the port to service the growing Timor Strait oil and gas industry.
The expansion occurred without any environmental approvals or oversight, despite the region being recognised internationally for its conservation values, with 38 species listed as threatened under national or territory law. The animals the port will impact include turtles, dugongs, blue whales and dolphins.
The documents obtained by New Matilda reveal that a series of warnings were issued as early as July 2013 to the federal Department of Environment (DoE) by the NT Government's Environmental Protection Agency, which suspected the wharf was being expanded beyond its original purpose.
The DoE did investigate the matter, but concluded in September 2013 that the construction was consistent with what was proposed for Port Melville – rebuilding of the forestry export facility.
But after further suspicions were raised in federal parliament by Senator Peris, a second federal investigation was launched.
In November 2014, the DoE issued a 'show cause' letter demanding guarantees the supply base would not breach Commonwealth environmental law. But the information which came back provided no such assurances.
A briefing to Minister Greg Hunt reveals, "Responses received from the Tiwi Land Council and Ezion are considered to be inadequate to allay concerns about potential impacts on [matters of national environmental significance]."
And it's here that the DoE's 'investigation' apparently went off-track.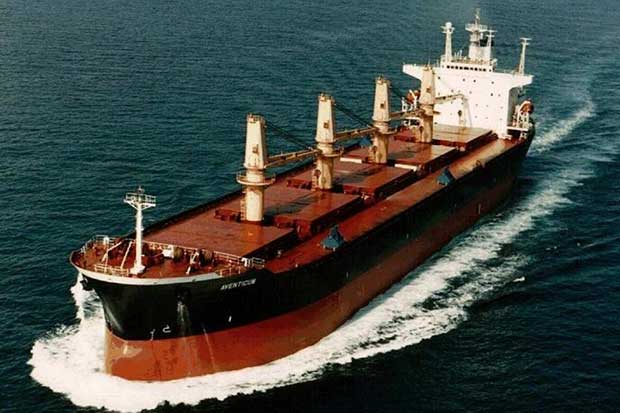 The briefing to Minister Hunt – compiled by departmental Assistant Secretary Shane Gaddes – explains why.
"In December, the case was transferred to the Investigations Section [within the DoE]due to the high workloads in the Compliance Section," Mr Gaddes reveals.
"Throughout December 2014 there was email correspondence between the Investigations Section of the Department and Ezion with several environmental reports being provided.
"The information in these reports is limited and the Department considers that the assessment of potential impacts on matters of national environmental significance within these reports is inadequate.
"At this point the department should have issued another show cause letter to Ezion Holdings. However as the case had been transferred to another section due to workloads, this did not occur."
The DoE did eventually send another 'show cause letter' – two days after ABC News broke the story revealing construction on the marine supply base was almost complete, with no federal environmental oversight. Not surprisingly, it sparked a sudden flurry of activity within the DoE, and the minister's office.
Hunt ordered that DoE "investigate as a matter of priority", telling media at the time, "If further action needs to be taken, we will take it without fear or favour, no matter where the blame lies."
In the 'show cause letter', DoE finally made a formal demand for an explanation from Ezion, along with a none-too-subtle threat.
"The Department is concerned that operational aspects of the project, such as fuel management and vessel movements, may impact on listed marine species, cetaceans [dolphins]and/or their habitat.
"The Department invites Ezion… to provide substantive information or advice as to your involvement in this matter, together with information that demonstrates beyond doubt that the operations of the port and marine supply base are not likely to significantly impact on matters of national environmental significance.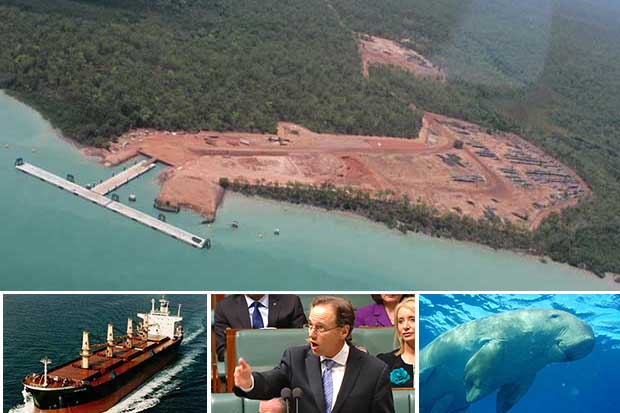 "Please note that if an offence is likely to have been committed, any information supplied may be used as evidence.
"I encourage you to obtain independent legal advice in relation to any concerns you may have relating to alleged breaches of national environmental law."
A draft compliance report, also completed shortly after the story broke, reveals that in early May the DoE was already raising suspicions the port developers may have provided false information to Commonwealth officials.
"Information provided by… Ezion and the Tiwi Land Council up to and including 2014 in response to [questions from the department]about the nature and extent of the port operations may have mislead officers….
"Correspondence received from a number of parties will need to be examined to determine if there has been any wilfully incorrect or misleading or 'downplaying' of the nature of the project and the information conveyed to compliance officers in the course of investigating this matter."
Under Commonwealth law, a corporation may be fined up to $51,000 for 'providing false or misleading information' to an authorised officer.
In the case of the Tiwi port, that would represent about 0.04 per cent of the total cost of the $130 million project. In other words, if you earn $1,000 a week, and are fined at the same rate, you would owe the government 40 cents.
The Department of Environment, the Minister, Tiwi Land Council and the port's operating company, Terras Australia (now owned by a company called Ausgroup, in which Ezion retains an interest), have all refused to comment on the investigation, or explain the suggestions of wrongdoing in the briefing papers.
* New Matilda survives almost entirely on reader subscriptions. Reporting like this is time-consuming and expensive. If you want to help support our independent work you can subscribe here. You can also help us enormously by sharing this story on social media, and liking our Facebook page.
Donate To New Matilda
New Matilda is a small, independent media outlet. We survive through reader contributions, and never losing a lawsuit. If you got something from this article, giving something back helps us to continue speaking truth to power. Every little bit counts.