Federal Labor's efforts to make climate change policy a key battleground at next year's election are being buoyed by ambitious clean energy targets from its state allies, with the Australian Capital Territory now gunning for 100 per cent renewables by 2025.
The effective zero-carbon announcement was made on Saturday at a Territory Labor Party conference, where Chief Minister Andrew Barr also signalled his government's intention to cease investment in fossil fuel holdings over the next five years.
The aggressive moves towards decarbonisation in the ACT have also inspired other states to action, with the Victorian Labor government unveiling a roadmap to renewables on Friday, including a new target of 20 per cent clean energy by the end of the decade.
Over the past couple of years the ACT has led the way in renewables deployment, capitalising on the uncertainty created by the Abbott government's antipathy towards clean energy with a series of 'reverse auctions' to drive renewables growth while other states floundered at the hands of Federal uncertainty over the national Renewable Energy Target.
A two-year long stoush in Federal Parliament over the Renewable Energy Target saw investment in clean energy plummet by 90 per cent last year from $2 billion in 2013 to just $238 million in 2014. But earlier this month when the ACT government opened the bidding on its second 'reverse auction' Environment Minister Simon Corbell said it would provide for 80 per cent renewable energy by 2018.
The reverse auctions work by asking companies to bring forward their best projects to compete for long-term government contracts that increase the competitiveness of renewables by offering generous fixed rate feed-in tariffs.
Government modelling puts the cost of the ACT's ambitious renewables regime at $4.67 a week per household at its peak in 2020, with the cost to consumers forecast to decline afterwards and possibly be offset further by gains made through energy efficiency programs.
Prior to Saturday's announcement the ACT government had pledged to reach 90 per cent renewables by 2020, and the finer details of how the extra 10 per cent to take the Territory to 100 per cent renewable by 2025 have not yet been fully outlined.
Minister Corbell has recently noted that there is no shortage of renewable energy producers looking for friendly and secure policy environments to invest in, so presumably the reverse auction process will simply continue.
But it's the moves towards divestment from fossil fuels that are particularly significant for Josh Creaser, who's been lobbying in Canberra as part of his climate advocacy organisation 350.org's heavy focus on the global divestment movement.
"This commitment from the ACT government is the 350th commitment from an institution worldwide, so it's kind of symbolic for 350.org, which takes its name from the belief that 350 parts per million of carbon in the atmosphere is the highest concentration that can be considered safe and stable," Creaser said.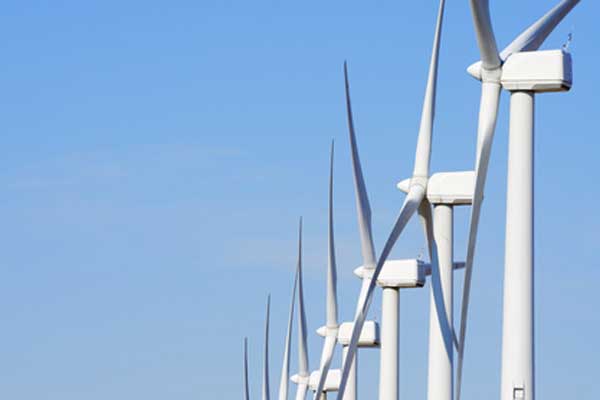 New Matilda has not seen the final text of the motion from yesterday's Labor conference in support of divestment but understands that it will put a stop to investments in fossil fuel companies in which the ACT government does not have a controlling interest (of 50 per cent or more).

On top of this, a plan will be developed to responsibly exit from companies listed in the top 200 fossil fuel investors, as catalogued by the Fossil Free Indexes group, over the next five years.
News of the ACT government's decision to divest came just one day after the Victorian Labor government unveiled a 'roadmap' for its renewable future and Leigh Ewbank, from community group Yes2Renewables, said the Territory government's actions "really present the model for what the Victorian government can do".
As part of its plan the newly installed Labor government unveiled a minimum target of 20 per cent renewables by 2020, which represents a marked increase from the 12 per cent of energy demand that Victoria currently draws from renewable energy sources.
The plan opens the floor to community consultation on what the state's 2025 target should be, and while Ewbank welcomed it as "a really good first step and an encouraging sign" he cautioned that "they haven't actually confirmed what the goal for 2025 will be so there's still another four months or so of community campaigning to go".
"We're calling on the government to lift its ambition so it matches the ambition of the ACT, South Australia and Queensland, which are all aiming fairly high," Ewbank said.
The South Australian Labor government has the second highest level of ambition of any state or territory at a target of 50 per cent by 2025, and its the sort of ambition that has engendered envy in the Andrews government, which laments that "Victoria has lost its reputation as a national and global leader in support of renewable energy".
The Victorian renewables roadmap blames the sector's slow growth partly on the "erosion" of the national Renewable Energy Target, which was recently slashed by about around 20 per cent, but also emphasises the need for "state and territory governments to establish tangible programs and mechanisms to ensure a broad suite of effective outcomes are achieved".
The plan promises a series of reviews — including reviews of distributed generation systems, the possibility of greenhouse gas emissions reduction targets, and energy storage markets to tackle problems around intermittency— and has been billed as the first step to a deep and rapid transition away from fossil fuels.
It also continues the Andrews government's efforts to link renewable energy to job creation with the Premier stating that the "plan puts us on course to build more projects and drive growth".
As part of this push the Victorian government has developed a $20 million 'New Energy Jobs Fund' to harness this potential and grow the 4,000 renewable energy jobs the Clean Energy Council estimates exist in the state.
Ewbank said that jobs in renewables are the jobs of the future, and he is looking forward to seeing the detail of how the minimum 20 per cent target by 2020 will be achieved.
"The Renewable Energy Roadmap … is a precursor to their Renewable Energy Action Plan, which will be released later this year, and I'm of the understanding that that is the kind of policy document that will detail the mechanisms that they'll employ to meet these targets," Ewbank said.
"Also the Federal Opposition have said they're aiming for 50 per cent [renewables]by 2030 so if we've got a state target that's on a similar trajectory then that could be a really big achievement.
"What we're seeing at the moment is competitive democracy, and when the Feds fail us on climate change and renewables the states will step up and lead."
Donate To New Matilda
New Matilda is a small, independent media outlet. We survive through reader contributions, and never losing a lawsuit. If you got something from this article, giving something back helps us to continue speaking truth to power. Every little bit counts.