A key witness called to appear before a Parliamentary Inquiry into the Nauru detention centre has mysteriously gone missing in action, declining to appear before the Committee on Thursday and avoiding the opportunity to answer questions about allegations he authorised spying on Greens Senator Sarah Hanson-Young.
Jason Kahika was working for Wilson Security when Hanson-Young visited the island and its detention centre in 2013, and is alleged to have authorised the now infamous spying operation, which senior executives from the company maintain he initiated without their knowledge.
He was expected to make a public appearance at the Inquiry yesterday, but when the Committee's agenda was published his name was nowhere to be seen.
Kahika was sent an official request to appear before the ongoing Senate Inquiry at which the allegations emerged, but New Matilda understands indications were made to the Committee this week he would not be fronting to face questions.
Chair of the Committee, Labor Senator Alex Gallacher, told New Matilda that Wilson Security had offered to fly the man of the moment out to appear before yesterday's public inquiry, along with another employee.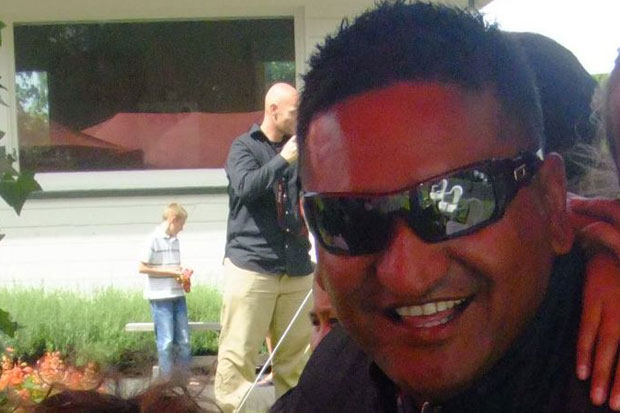 "We asked them to appear…. The company said, 'Look, we will provide them with legal counsel, we will provide them with wages, we will provide them with an airfare, it's up to them whether they will appear or not," he said.
Senior Wilson executives have sought to place the blame for the spying incident on Kahika's shoulders, telling earlier hearings he had authorised two guards to sit in the carpark outside Hanson-Young's hotel "without any authority and without any reference to people who are empowered or enabled to make that decision".
"It was a complete error of judgement," Wilson's John Rogers told the Committee in July.
Rogers, Wilson's South Pacific General Executive Manager, has been more talkative than executives from other contractors during the Inquiry but today repeatedly refused to comment on whether he or Wilson had asked Kahika not to appear before the hearing, referring inquiries to the Committee's chair.
"What I'm saying to you is the chair, if he chooses to, is able to answer that question," he said.
He also declined to answer questions about whether Kahika was still employed by Wilson (which, Gallacher confirmed, he is).
"I've given you my answer which is that we've said everything we're going to say to the inquiry in public.
"I appeared for Wilson but he was invited for the Committee to appear in his own right," Rogers later noted.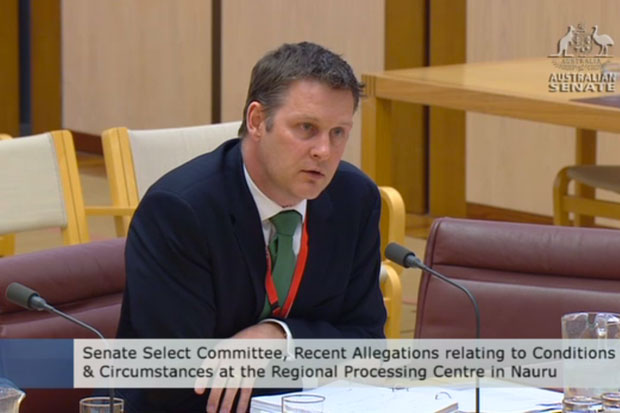 In earlier hearings it emerged that after the spying incident Kahika was stood down by Wilson, only to be hired later in another role.
Gallacher said Kahika had provided an affidavit to the Inquiry, and that a statutory declaration was now also being sought.
So where in the world is Jason Kahika, and why did he decline the invitation to front up to the Committee?
"It's not for me to explain that," Rogers said.
Rogers, however, has had to do plenty of other explaining throughout the inquiry, forced to refute a steady stream of allegations levelled against his company.
Anonymous Wilson whistleblowers recently told the ABC's 7:30 program that up to eight people were involved in the spying operation, and that supervisors later covered up the episode.
Rogers yesterday rejected accusations made by former Wilson employee Jon Nichols that waterboarding, zip-tying of asylum seekers, and other degrading treatment had taken place in the Nauru detention centre.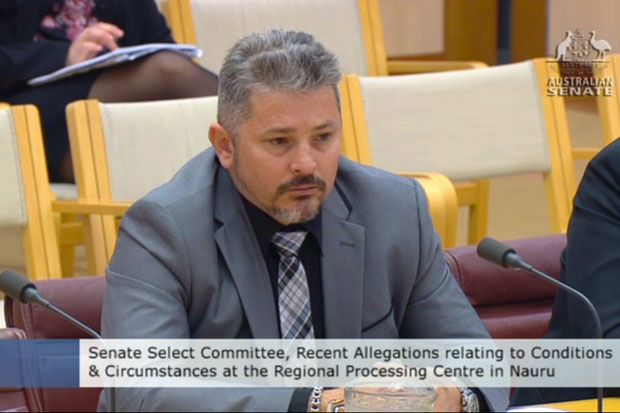 Wilson is subcontracted to oversee security in the facility by major contractor Transfield Services. Nichols told the Inquiry yesterday that its staff had at times acted in a "thug-like" manner and that members of Wilson's Emergency Response Team had bragged about the acts of torture.
With no further Senate Inquiry hearings listed, and the Committee due to report on August 31, we may never see Kahika get the chance to put his response on the public record.
TIPS: Do you know where Jason Kahika is? Send tips and information to this email. You can contact Max Chalmers directly on 02 8399 0171.
Donate To New Matilda
New Matilda is a small, independent media outlet. We survive through reader contributions, and never losing a lawsuit. If you got something from this article, giving something back helps us to continue speaking truth to power. Every little bit counts.