In the annals of political philosophy, a "reactionary" is generally defined as someone "opposing political or social progress or reform."
The Abbott government certainly fits that description. On almost any measure, this government has lined up in opposition to most of the great contemporary movements of progress and reform, from marriage equality and gender liberation to human rights and the prudent custodianship of the environment.
So strident has this government's reactionism become, it has advanced well beyond the usual fronts of the culture wars, to attack basic concepts of the Enlightenment, as scientific evidence and the rule of law.
The perfect example was Tony Abbott's quixotic decision to reintroduce Australian knighthoods, and then to bestow one on Prince Philip, the superannuated consort of a faraway Queen.
Only a leader with a truly reactionary belief in the value of Australia's vestigial monarchy could have countenanced such a decision, apparently in the genuine belief that it was a good idea. Australians might have had little quibble with knighting former general, Peter Cosgrove. But by bestowing a gong on a Prince Consort, Abbott invited open ridicule – and received it.
There is another sense in which the Abbott government is reactive: its overriding tendency to "act in response to a situation, rather than creating or controlling it."
All governments must react to events, of course. But some governments manage to negotiate the inevitable potholes of office with a modicum of grace. This government has been hopeless at crisis management. It has repeatedly failed to foresee obvious perils, and struggled to deal with soluble dilemmas.
Never have those reactive tendencies been more visible than in recent weeks, as the Coalition has lurched from pratfall to crisis with scarcely a good day in between.
The debacle of Bronwyn Bishop's travel scandal is the perfect case in point. Bishop was a terrible speaker. Her spiky demeanor and patrician hauteur won her few friends, even on her own side of politics. As soon as her venial approach to official travel became widely known, she became a laughing stock. Many in the cabinet were only too happy to be rid of her. But Abbott waited weeks before pushing her out, acting only when the damage had already been severe.
The reactive nature of this government is not just an affliction of the Prime Minister's Office. Most of his senior ministers are struggling to articulate what they stand for, and what this government is about.
The malaise is so grave that even Abbott loyalists are starting to take note. Prominent right-wing warrior Janet Albrechtson penned a slashing column yesterday, calling on Abbott to clean out the dead wood.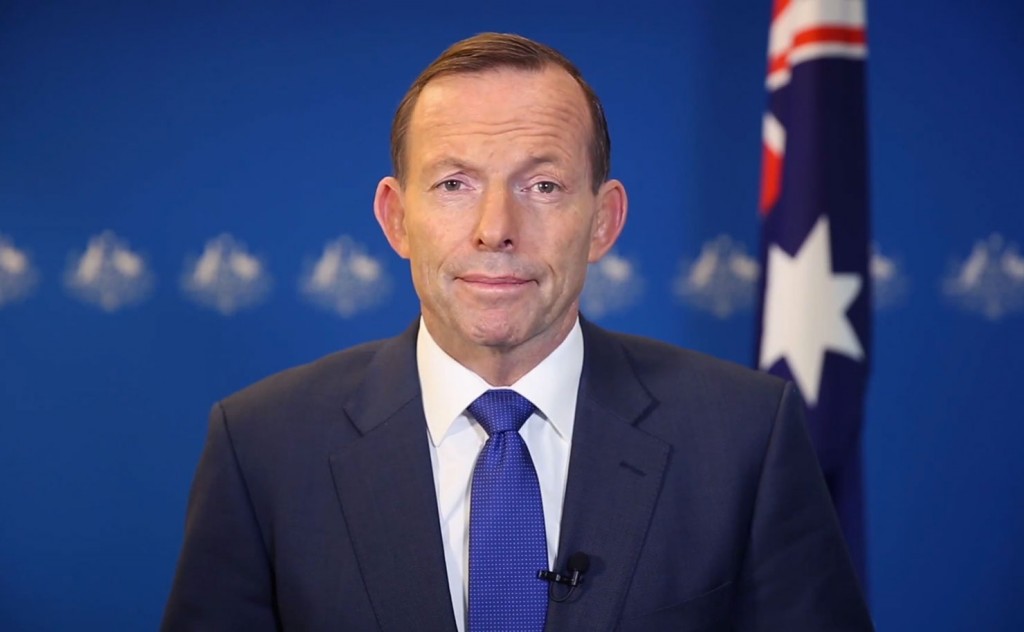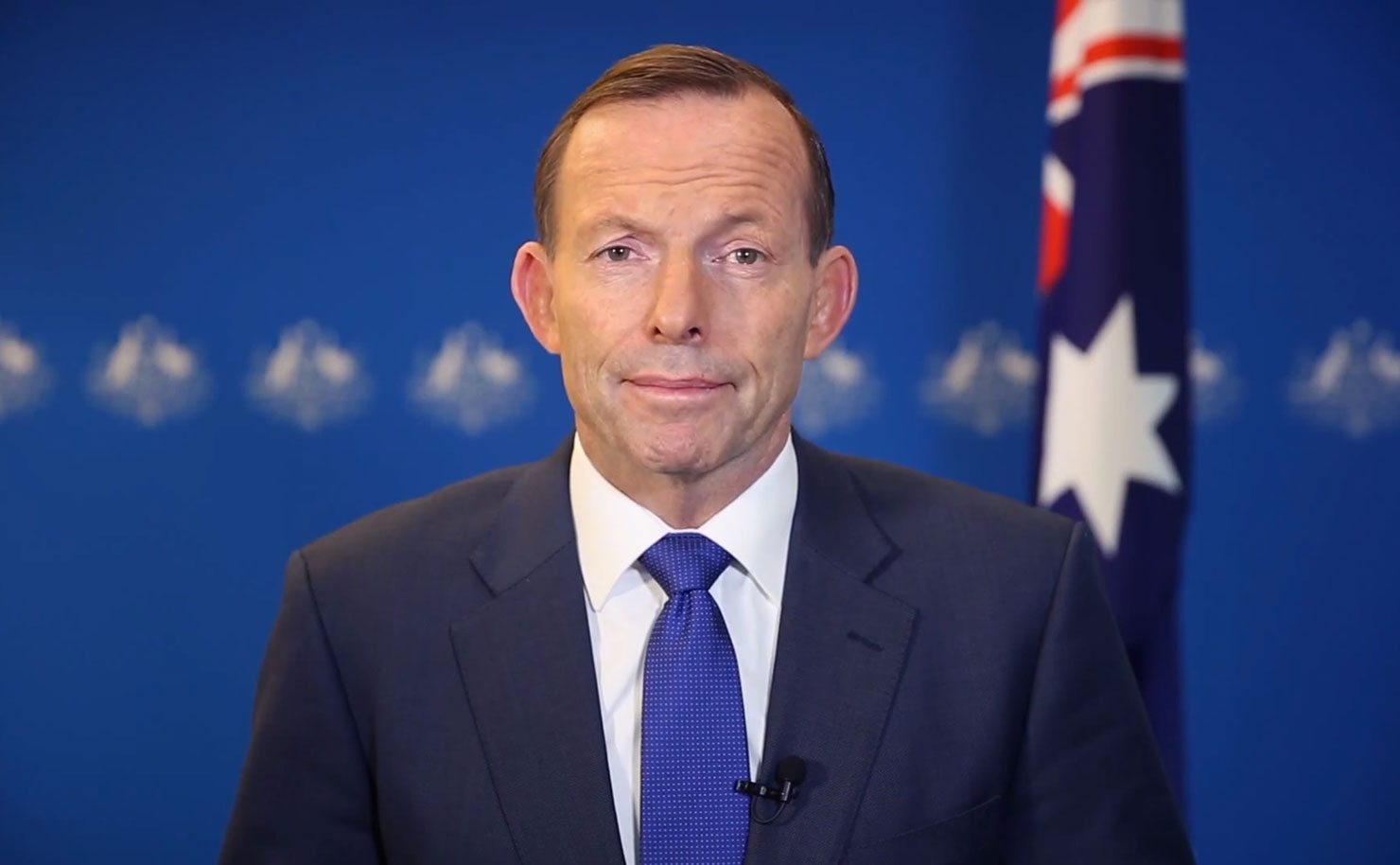 "Cabinet is full of cobwebs," Albrechtson declared. "It has a fusty old smell. Julie Bishop and Sussan Ley aside, it looks like a gathering of old (or older) white men. The cabinet has deeper problems, too… Not enough ministers are doing what is needed to win re-election: attract voters beyond the base of loyalists."
When your own friends are writing articles like this, it's a sure sign that the ship of state is starting to take on water. And, given how many leaks the Abbott cabinet appears to have sprung, perhaps that's not surprising.
But the deeper issue here is Tony Abbott's aimlessness. That lack of direction leaves his government with little to do but to jump at the latest provocation. Policy on the run has been a hallmark of this Coalition administration.
Two pieces of legislation introduced to the House of Representatives today are perfect examples. One will rewrite environmental law on the fly, despite plenty of advice that there's nothing wrong with the existing framework. The other will strip away citizenship rights from terrorism suspects, despite plenty of advice that such a law will be unconstitutional.
In both cases, the Abbott government is reacting to events, rather than putting forward a coherent policy agenda.
Take Immigration Minister Peter Dutton's citizenship bill. The new law will strip away the Australian citizenship of those suspected of terrorism. The government portrays it as a counter-terrorism measure. None other than Bret Walker SC, the former national security monitor, thinks it will be useless in that regard.
But, like so much of the Abbott government's national security agenda, it's really a reaction to the government's poor standing in opinion polls. Terrorism and national security are almost the only issues the Coalition feels comfortable talking about currently. And so Dutton is pushing ahead with the bill.
The only problem is: it's almost certainly unconstitutional. As New Matilda's Max Chalmers pointed out yesterday, the drafting of the legislation is slip-shod. In one astonishing error noticed by respected legal academic Anne Twomey, the bill's explanatory memorandum refers to the wrong part of the draft legislation. There are even typos.
"It is obvious from the inconsistencies and the inadequacies of the Explanatory Memorandum and the Bill that they were prepared in great haste without proper time for careful deliberation and drafting," Twomey wrote. Well, yes.
In the case of the mooted amendment to the Environment Protection and Biodiversity Conversation Act, Environment Minister Greg Hunt's argument rests on the assertion that green groups are somehow using this Howard-era legislation to sabotage mining developments.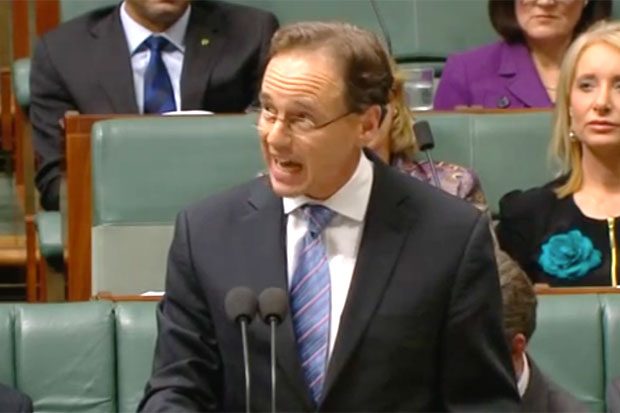 Hunt is, of course, referring to the infamous Carmichael mine proposed for central Queensland, which has been held up in the Federal Court by litigation under the EPBC Act. Hunt claims, laughably, that this represents the "Americanisation" of environmental law in Australia.
That claim is frankly nonsensical, as none other than the Federal Court itself today pointed out. In a rare statement on such a sensitive political issue, the Federal Court observed that Adani's Carmichael approval had been set aside with the consent of all the parties. If the Adani pause is a case of vigilantic "lawfare", then Greg Hunt's Environment Department is one of the vigilantes.
But that hasn't stopped Hunt from trying to amend section 487 of the EPBC Act. As usual with the worst environment minister in living memory, the effect will be to strip away environmental protections.
As you'd expect with an amendment apparently cooked up over instant coffee in a Canberra staff room, the amendment is poorly drafted. It could even be counter-productive. Critics point out that stripping away section 487 could actually lead to more litigation, as test cases are lodged to establish who and who doesn't have the right to file suits against developments under the amended legislation.
That's assuming the amendment ever gets passed. With Labor, the Greens and several cross-bench senators already opposed, the EBPC amendment seems unlikely to make it through the upper house.
That's what happens when you don't have an agenda. You make policy and legislation on the run.
And that's another sense of the word 'reaction': a chemical reaction, such as an explosion.

Donate To New Matilda
New Matilda is a small, independent media outlet. We survive through reader contributions, and never losing a lawsuit. If you got something from this article, giving something back helps us to continue speaking truth to power. Every little bit counts.