Battle lines have been redrawn over the future of Indian company Adani's massive Carmichael coal mine this morning after the Federal Court knocked back an approval granted by Environment Minister Greg Hunt in July last year.
While both the Department of Environment and the Queensland Minerals Council said the approval for what would be Australia's largest ever coal mine has been rescinded over a mere "technicality" an array of progressives, green groups and public interest lawyers argue the initial approval was materially flawed.
The approval of Adani's Carmichael coal mine, around 300 kilometres inland of the Great Barrier Reef, is seen as vital to opening up the Galilee coal fields to make way for other developments as Adani is in the process of developing a railway link that would be shared by other companies.
Together the nine mines proposed for the Galilee would create more carbon emissions than entire nations like the United Kingdom, Italy, or South Africa once the coal is burnt, while Adani's mine will impact an array of species protected under national environmental law.
But as the Mackay Conservation Group – which brought the case – celebrates its win today, the ability of the community to access the courts and advocate for the environment is under threat from a Federal Government inquiry into the tax-deductible status of donations to green groups.
The Environmental Defenders Office, which represented the Queensland community group, also saw all federal funding revoked without warning last year and offices around the country are facing closure as they struggle to adapt.
"Community groups needed to go to court to expose the unlawfulness of Minister Hunt's decision, it wasn't just a technical issue," said Jo-Anne Bragg, CEO and solicitor at the Queensland Environmental Defender's Office.
"He'd failed to follow correct process and consider conservation advice. If the community group hadn't been able to go to court and they didn't have the support of EDO that unlawfulness would have remained unexposed," Bragg said.
"This just underlines the importance of adequate resources for community groups and EDOs to bring some balance into public debate about the costs and benefits of these projects and to ensure that decisions are made correctly according to current environmental laws."
A spokesperson for the Mackay Conservation Group said the case, which was launched in January, was the result of years of "very hard work" raising awareness about the impact the coal fields proposed for the Galilee Basin would have on Queensland's environment.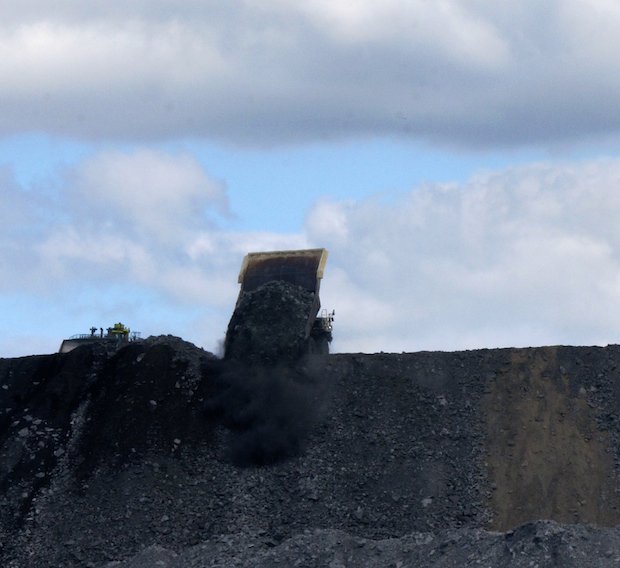 The Federal Court case advanced three lines of argument, drawing attention to the negative impact the huge carbon emissions from the mine would have, Adani's previous breaches of environmental law in its home state of India, and the Minister's failure to properly consider what impact the mine would have on threatened species.
"A conservation advice is a type of report prepared in relation to a particular listed vulnerable species and it is required that the Minister take those into account when assessing a project," Bragg said.
"That's why there's a conservation advice in relation to those animals, and he didn't consider it.
"Now, just because the Minister has put a few conditions on the approval in relation to the Yakka Skink and the Ornamental Snake, that doesn't mean he's adequately considered the impact of the project on those animals."
The Chief Executive Officer of the Australian Conservation Foundation, Kelly O'Shanassy, said that what the Minerals Council and Adani consider a "technicality" they consider to be "fundamental to life".
"Adani is saying that it's just a technicality and the minister can fix those technicalities, well we would say that's very typical of a corporation with such a woeful environmental record, to say that of a mine which would produce four times more emissions than New Zealand does," O'Shanassy said.
A spokesperson for Adani maintained that the Court's decision was made because of a "regrettable technical legal error" by government but it is "confident the conditions imposed on the existing approval are robust and appropriate once the technicality is addressed".
"Adani will await the Minister and his department's timely reconsideration of its approval application," the spokesperson said.
However, O'Shannasy argued that the previously underweighted impacts on not only the Yakka Skink and Ornamental Snake, but also other threatened species like the endangered Black Throated Finch, and now contested impacts to groundwater, mean "this mine should not go ahead".
Her organisation has brought revelations from a separate case in the Queensland Land Court earlier this year to Hunt's attention and called on him to consider Adani's admissions that its job creation figures, projected royalty contributions, and the likelihood of it paying corporate tax were vastly exaggerated.
In the Land Court Adani's own experts testified that figures the company had presented to government, including that the mine and associated infrastructure would create 10,000 direct and indirect jobs, represent a vast overstatement of the project's economic merit.
According to Adani's expert witness, just 1,464 jobs would flow from the project.
"It took a court case to actually get the real information out there," O'Shanassy said.
"It does show that you need the environmental groups to show the problems with those approvals because governments are ignoring some of the most important facts.
"They're too close to some of the dirtiest and biggest polluters in the world."
The Australian Conservation Foundation, like many other environmental groups, is also fighting a battle with the Federal Government to convince it not to change the rules which currently give green groups a leg up by exempting the tax on their donations.
"It's an attempt by governments to silence the voice of environment groups, to stop the challenging of things like the Adani coal mine in court, and it's wrong because in a democracy people are able to speak up for what they believe in and it is a charitable movement to protect the environment," O'Shannasy said.
"Well over 90 per cent of our donations come from private citizens…A lot of the larger donations will end – for us that's several million dollars a year – and that will undermine efforts like these which are taken to protect the environment and community."
Despite these concerns, it's clear the mining giant could find itself in court yet again if the Federal Government re-issues an approval.
In a statement this morning, the Department of Environment said only those aspects of the approval that had informed the Court's decision need to be revisited and that this process should be complete within eight weeks.
Progressive lobby group GetUp! was involved in the Federal Court action and senior campaigner Sam Regester said that "given Minister Hunt's track-record of coziness with Adani and willingness to push through their dodgy approvals, we have no confidence Minister Hunt won't simply tick-and-flick this again".
According to Sue Higginson, Principle Solicitor at EDO NSW which fought the Federal Court case, Adani's environmental track record and the mine's climate impact "are matters left unresolved at this point".
"So that's why we're saying publicly these are significant matters that haven't been resolved, and if the Minister's considering re-approving this mine he should consider those very closely," Higginson said.
A spokesperson for the Mackay Conservation Group, Ellen Roberts, said the organisation would consider further court action if Minister Hunt approves the mine again without addressing their concerns.
Adani, which has told several contractors to stop work on the project over recent months as it struggles to reach financial close on the $16.5 billion project, said the mine is "in the fifth year of development and approvals and the need to finalise these approvals and timelines is critical".
"As a result of changes to a range of approvals over that time it's necessary our timelines and budget reflect those changes," a spokesperson said.
Donate To New Matilda
New Matilda is a small, independent media outlet. We survive through reader contributions, and never losing a lawsuit. If you got something from this article, giving something back helps us to continue speaking truth to power. Every little bit counts.