The Senate Inquiry into wind farms has tabled a final report recommending a stringent regulatory system for the most commercially viable clean energy source and a dramatic escalation in Federal government powers.
The report recommends a series of 'National Wind Farm Guidelines' to be enforced against state governments which would have their eligibility to participate in the Clean Energy Certificate market created under the Renewable Energy Target threatened if they fail to comply.
The committee, which was dominated by senators who have publicly voiced their aversion to the wind energy sector, also recommended the establishment by statute of an 'Independent Expert Committee on Industrial Sound' (IECIS).
The committee on industrial sound would carry the remit of "conducting independent, multi-disciplinary research into the adverse impacts and risks to individual and community health and wellbeing associated with wind turbine projects".
Earlier this year the National Health and Medical Research Council completed its own report which found that "there is no direct evidence that exposure to wind farm noise affects physical or mental health".
But the committee took aim at a number of respected institutions and academics who concurred with the international consensus that wind farms are not harmful to human health.
The Australian Medical Association was accused of a "lack of rigour" and "slavish repetition of the findings of the National Health and Medical Research Council's reviews," which the committee was also highly critical of.
Instead, it recommended the committee on industrial sound become the dominant body and assume responsibility for developing a system of 'National Wind Farm Guidelines' in an attempt to push states to accept Federal standards on "visual amenity", noise levels, standard buffer zones from residences, and community consultation processes.
The report is predicated on the position that "the wind sector in Australia is suffering from a crisis in community confidence" and that this must be solved through greater Federal involvement, despite recent polling indicating voters want the Commonwealth to do more to boost clean energy.
"There is deep scepticism within many local communities about the way in which wind operators are monitored and the complicit role of state governments in fudging results that find compliance," the report said.
Under the recommendations state and territory governments would be required to "seek the advice of the Independent Expert Scientific Committee on Industrial Sound [as to]whether the proposed project poses risks to individual and community health" before granting approval.
State governments would then be unable to approve a project until the Federal Health Minister was satisfied the "risks to human health" had been mitigated.
The Federal government has already agreed to key recommendations of the report, including establishing the committee on industrial sound by the beginning of September this year and creating a Wind Farm Commissioner to handle grievances.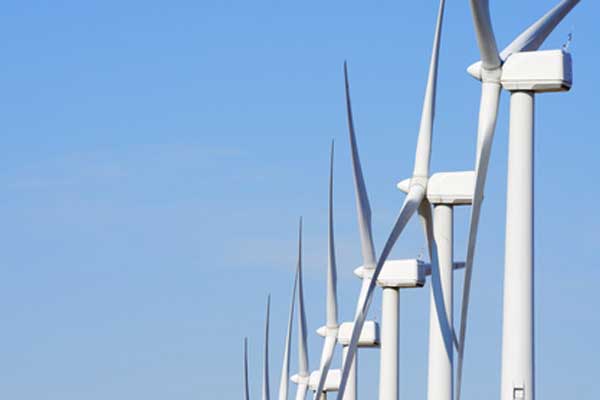 Labor Senator Anne Urquhart has already made her party's grievances clear, with Labor slamming the report as "reckless, ridiculous and irresponsible", a position which raises questions about whether the Federal government will be willing to open a new legislative battle front to implement key recommendations.
Senator Urquhart was the only Labor member on the committee and she prepared a dissenting report to prosecute the opposition's argument that "this isn't just an attack on wind" but rather the nation's "entire renewable energy industry".
"The majority report is belligerently deaf to the expert advice that wind energy is not only safe, but it is affordable and should play a critical role in Australia's transition to a low-carbon economy," Urquhart said
"Not one professional scientific, medical or acoustics body in the world holds the proposition that wind farms are dangerous to human health, and yet the majority report predicates a raft of onerous recommendations on this completely unsubstantiated claim."
Federal Labor recently announced a policy of achieving 50 per cent renewable energy within 15 years and its state satellites are likely to share Uruhart's concerns over "the Prime Minister's blind obsession with destroying an industry that promises billions of dollars of investment and thousands of jobs in regional communities".
The Victorian Labor government recently called on the Commonwealth to relax the Renewable Energy Target's foundational legislation after the opposition was forced to cut it by 20 per cent, but yesterday's recommendations could create far bigger headaches if successfully implemented.
The report recommends a project's ability to attract subsidies under the Renewable Energy Target be contingent on its compliance with Federal guidelines on matters such as "visual amenity" and noise levels, including retrospectively with companies given "a period of no more than five years with which to comply".
It also argues that all new projects should be eligible to trade under the Renewable Energy Target for no more than five years and that this should be subject to a requirement to "link the issuing of renewable energy certificates with confirmed greenhouse gas reduction".
In 2013, wind power attracted 60 per cent of Renewable Energy Certificates and accounted for 63 per cent of total renewable-generated electricity.
In its dissenting report Labor criticised the Inquiry's terms of reference for not considering "the broader imperative … to mitigate the impact of climate change".
"In short," the dissenting report reads, "the terms of reference have been framed so as to avoid consideration of the primary issues that must be addressed by public policy regarding Australia's energy generation mix".
Donate To New Matilda
New Matilda is a small, independent media outlet. We survive through reader contributions, and never losing a lawsuit. If you got something from this article, giving something back helps us to continue speaking truth to power. Every little bit counts.